Welcome Home: Breakfast at The Pancake House
It's good to know there's one place we can count on to serve up a healthy, hearty, wholesome breakfast. Feel at home at the Pancake House, my favorite breaky buddy. I come here after a fun night out, long night shift, or simply to get some good ol' home-cooked grub, especially when my brain's too fried to think of what to cook or where to eat.
Pancake House has one of the biggest, most mouthwatering menus in town –LITERALLY. It covers breakfast, lunch, merienda (snacks), dinner, dessert, and even has a selection of yogurt. Family favorites have to be from the Breakfast Anytime Section. I love to get the Country Breakfast (P214), Ze boyfriend gets his usual French Toast (P116), or we get an order of the Perfect Match (P235) with a plate of BACON (P103). Pancake House also offers Filipino breakfast favorites, fluffy omelets, soup, salad, sandwiches, steaks, and pasta. The pancakes go for P132 up, fruit pancakes go up to P185, waffles at P160, and cheese waffles are super creamy at P165. They go great with some pulpy orange juice from Minute Maid. I also like to add an extra order of country sausage for P98.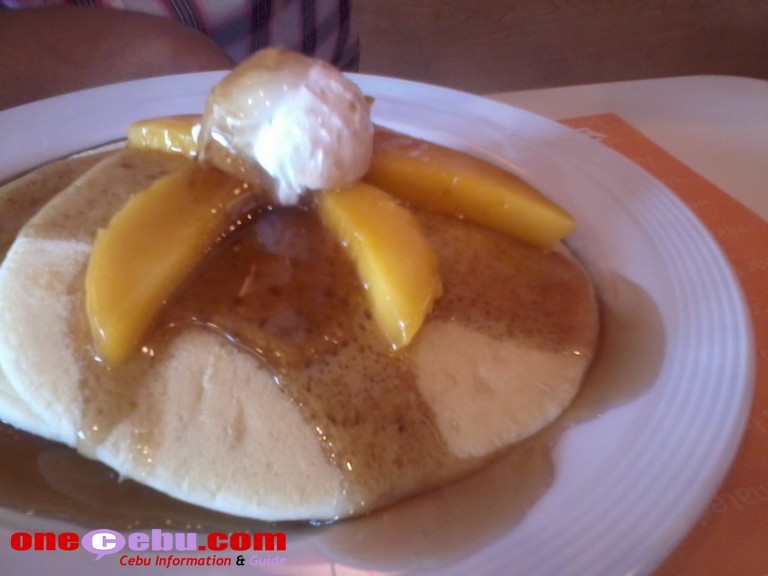 The theme is "home." The place is warm and inviting, with orange and white tones and there's music from their own radio station. When you walk in, the staff is jolly, and service is impeccable. They make it a point to let you feel at home. So on your next Family Day (or the next time you wanna eat out), come over to the Pancake House.
They open early at 7:00am, with branches at:



    Level 2 The terraces, Ayala Center, Cebu Business Park, Cebu City



    Banilad Town Center, Gov. M. Cuenco Avenue, Banilad, Cebu City



    Oakridge Business Park, A.S. Fortuna St., Banilad, Mandaue City, Cebu


[bg|pancakehouse]