Public Notice
---
Notification to all the affected residents on the schedule power outage between May 5 to 11, 2018.
---
Public Holiday on May 14, 2018 to facility the barangay and SK elections as declared by Pres. Duterte
---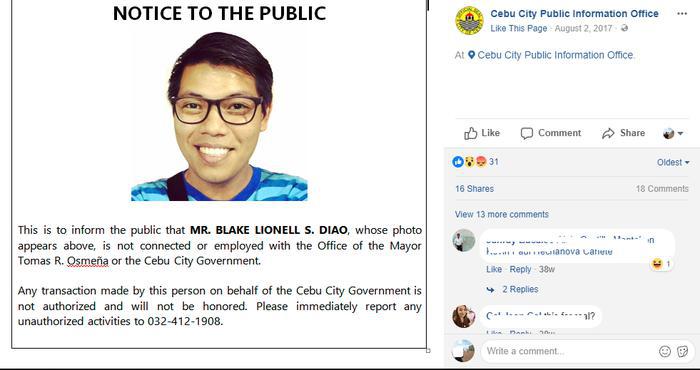 This is to inform the public that MR. BLAKE LIONELL S. DIAO, is not connected or employed with the Office of Mayor Tomas R. Osmeña or in the Cebu City Government.
---
Metropolitan Cebu Water District service interruption for April 27, 2018
---