Review: Golden Cowrie Native Restaurant at Cybergate Mall
If you are looking for a restaurant that:

- is a good value for your money;

- has a clean environment;

- has unlimited (and warm) rice; and

- offers a wide range of delicious, native cuisines, then Golden Cowrie is the place for you to dine in.



Golden Cowrie Native Restaurant offers authentic and (sort of) healthy Filipino dishes. Perfect for family gatherings, meeting friends or just simply pigging out to authentic native dishes, Golden Cowrie offers a lot of options for one's palate.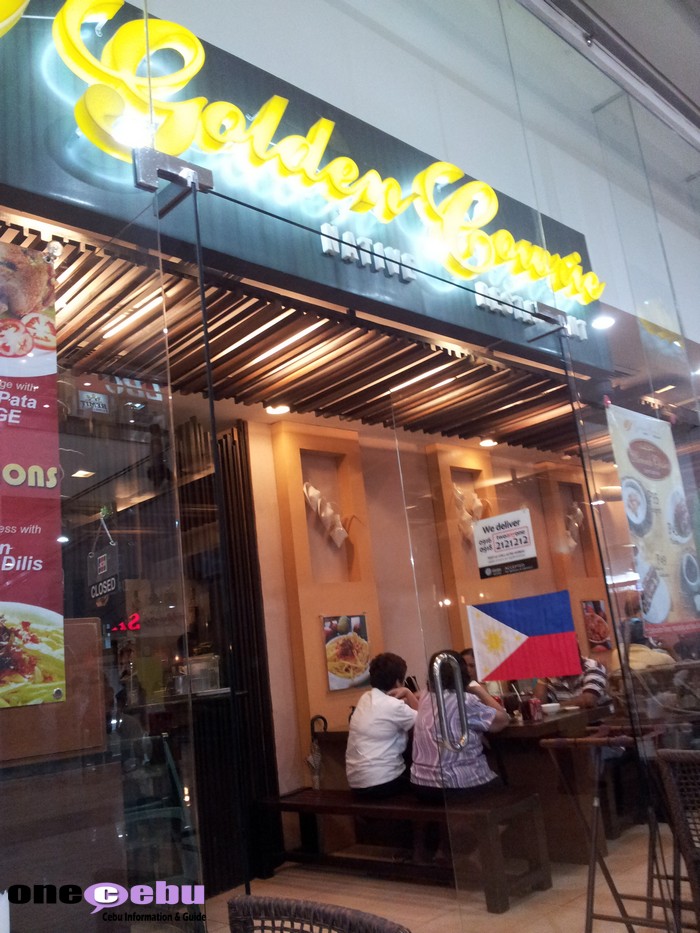 Just so you know, Hukad sa Golden Cowrie which is located at Ayala Terraces is the same sa Golden Cowrie Native Restaurant.



The Taste and the Foods

We did not order a lot of variety. In fact we only ordered two servings of the following:

- Baked Scallops (2 orders) for P129 each. One serving has 6 scallops.

- Dinuguan (2 orders) for P85 each. One serving is good for 2-3 people.

- Blue Marlin (1 order) for P165.

- Tuna Belly (1 order) for P179.

- Rice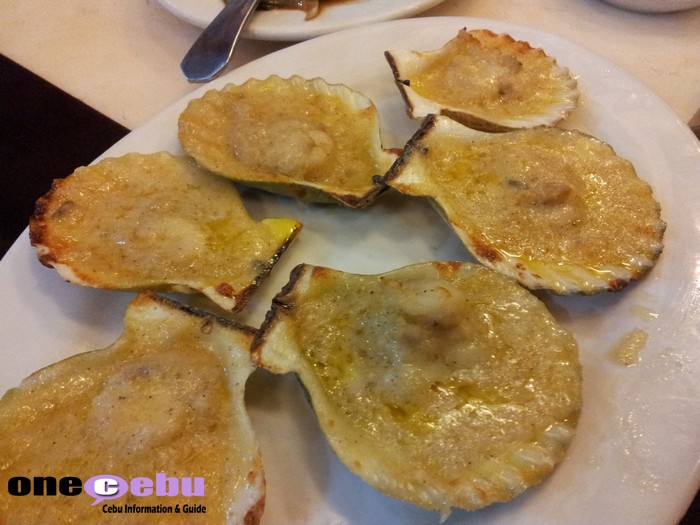 The Baked Scallops was superb! Definitely. 5 stars out of 5. The butter was delicious. I could have easily finished all 6 pieces if it weren't for my health issues. This is a must-try dish! Out of everything we ordered, this one tickled my taste buds the best.



Dinuguan was quite delicious, though I have tasted some that are better than it. However, the meat is all very delicious. No bones or hard stuffs inside the mixture so two thumbs up. The sauce is also thick and well worth your money.



Blue Marlin and Tuna Belly: Honestly, I don't find them exceptional. There could be better items on their menu worth a try.



By the way, the rice is unlimited and served piping hot! You can ask for as many servings as you like, provided that your stomach has enough space for it.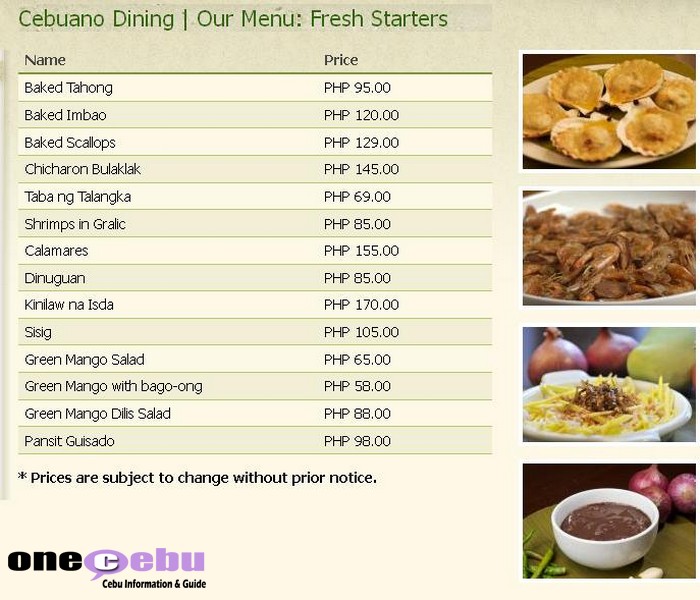 The Prices

The prices are surprisingly affordable. There are some snapshots and screen shots of their menu provided in the gallery below. Starters can be as low as P69, while other dishes (large Crispy Pata) can go as high as P325. Still, it is relatively affordable. Drinks range from P28 (tea) to P100 (Johnny Walker). They have buko juice for only P39.



Desserts range from P35 (Pinoy coffee and tsokolate) to P85 for their Halo-halo.



The Ambiance

The ambiance is very native, cozy and homey. It is very comfortable. I love the wood and leaves-as-plate theme.



The Service

5 stars for the service. Truly one of the best service in town. The staff are very friendly and attentive to your needs. You don't need to call them twice. Just catch their eye and they will attend to your additional orders.



Someone also walks around with piping hot rice just in case you want additional servings. You don't have to be embarrassed to call them because they will come to you once they see that your plate is nearly empty.



Golden Cowrie Native Restaurant - Robinsons Cybergate Fuente branch can be contacted via phone at (032) 2365740



Other Branches in Cebu

Salinas Drive, Lahug, Cebu City

Phone: 032-2334243



Golden Cowrie Mactan, Mactan Marina Mall, Lapu-lapu City

Phone: 032-2381206



Lower Ground Floor, SM City Cebu, Cebu

Phone: 032-2318530



Ayala Terraces Cebu, Cebu City

Phone: 032-4171301



Branches Outside Cebu

Hukad sa Golden Cowrie, Abreeza Mall, J.P.Laurel Ave., Davao City



Rosasrio Strip Limketkai Center, Cagayan de Oro City

Phone: 088-8564457



VP Inting Avenue, Tagbilaran, Bohol

Phone: 038-4110323



Rating

All in all, I would rate Golden Cowrie - Robinsons Cybergate 4.5 out of 5 stars. Minus 0.5 just cause I wasn't satisfied with the Tuna Belly and Blue Marlin. The rest of the experience was perfect.

[bg|goldencowrie]