Sinulog 2021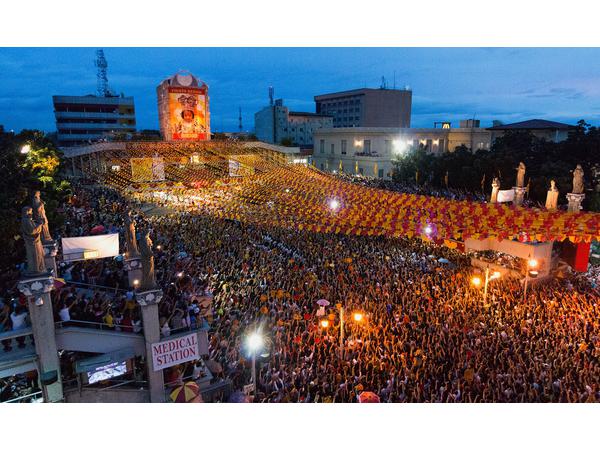 Source: santoninodecebubasilica.org
After Christmas and New Year, Cebuanos look forward to Sinulog. In every year, approximately 1 million to 2 million people are expected to travel and enjoy the Cebuanos Sinulog Festival. This year marks the 456th Fiesta Señor.
This special event started in early 1980's and the Cebu City government celebrated it along with various activities including the Sinulog parade.
Sinulog 2021
Today, in the midst of a global health crisis which has affected our daily routines, mass gathering has been restricted. For the safety of everyone, the Cebu City Police Office vocally expressed their opinion against Sinulog activities which would likely draw in crowds. Police Col. Josefino Ligan advised to halt all Sinulog preparations. A wise move to keep the community safe.
The Sinulog Foundation Incorporated (SFI) initially said at their press conference on Tuesday, January 5 that they were planning to have street dancing in South Road Properties (SRP) without a physical audience. Each contingent has a maximum of 100 people which includes 10 staff, 15 choirs, 25 band members and 50 dancers. They also added that the parade will start on the Northbound lane of the SRP and will turn at F. Vestil St., then straight to southbound lane and Block 5 of SM Properties. In SM properties, a stage will be built wherein 12 local continents will perform. Vice Mayor Mike Rama hoped that they could push through the modified street dancing and said that the Cebu government is going to present the preparation plans in local IATF (Inter-Agency Task Force)  for approval.  
The Abiding Presence of the Father in our Journey of Faith
Sinulog is held every 3rd Sunday of January, one of the biggest and grandest festivals in Cebu. It is both a cultural and religious celebration, revolving around the Senyor Santo Niño (Child Jesus). Devotees from all over the Philippines flock to Cebu to experience and observe the festivity. 
Basilica Minore del Santo Niño de Cebu's theme for Sinulog this year is "The Abiding Presence of the Father in our Journey of Faith". On their official website, they already released a general programme and pilgrim's guide that is downloadable. There will be no penitential walk, traslacion, reenactment, fluvial parade and solemn foot procession.
Sources:
cnnphilippines.com
santoninodecebubasilica.org
wikipedia.org
SHARE IT