How to Not to be Duped: Check Your Tire Manufacturing Date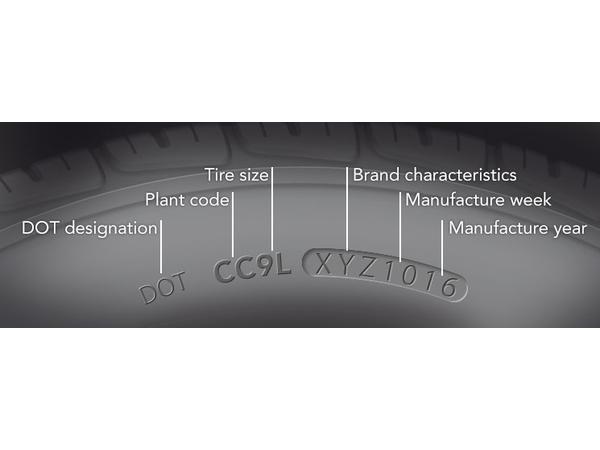 https://danthetireman.com/
Normally, new car owners rely on their dealers' respective service centers for preventive maintenance services (PMS).
Full trust is placed on their dealers. Now, it's no secret that once the warranty expires, many of us look for more affordable service centers for our PMS and other immediate car serving needs.
One of the go-to auto shops is Tri-J Marketing. You would think that something as "big" as Tri-J would be careful about their reputation being "a company with a heart". To make the long story short, you'd have to take it upon yourself to make sure they're doing the right thing. This is a major matter as it involves tires, and the safety of drivers and passengers are at risk.
Here are key lessons learned from our experience with Tri-J and here's to hoping that these could help you in the future
1. Change Oil
Monitor. Yes, they have an air-conditioned waiting lounge, but it would be better if you can monitor what they are doing. Make sure you see the whole process. Know what type and what brand of oil they are using e.g. Hydro Pure 5W40.
2. Changing Tires and Checking Manufacturing Dates
Tire Buyer
Tires have a manufacturing date (their "birth" date). The expiration date is normally six years from the manufacturing date. Once your tires expire, they could possibly explode and cause accidents – or knock on wood, death. If you're one not to panic, you'd be able to safely maneuver to the side of the road.
That is why it is recommended to change your tires after 6 years – to refuse to do so is to gamble with the integrity of your tires and even your life.
Now, many consumers are not aware of tire expiration dates. You may think that just because you purchased "brand new" tires, they will last 6 more years. Wrong. Those tires may just be sitting on the shelf for several years.
As a driver and car owner, we have to protect ourselves (and always be on the lookout). Ask for the newest tires available. But do not take the seller's word for it. Check out the tires' manufacturing date yourself.
What is the manufacturing date? It is this one indicated in the image above.
Remember that current guidelines suggests that tires should be expected to last a maximum of 6 years.
Tri-J quickly noticed that my tires have expired and suggested that we replace the tires "for [my] safety". Understandable, and since I pretty much knew about tires expiring in 5 to 6 years, I decided to have all 4 changed.
But that's not the problem. The problem is, instead of replacing my tires with the newest available tires they have, they replaced it with tires with DIFFERENT manufacturing dates. Worse, some of the "new" tires will expire the following year. Basically, it goes something like this: one of my tires has a lifespan of 1 year, another has 2, the others have 5. I paid a slightly higher price for "newer" tires (translation: latest manufacturing date).
Update: I raised this concern straight to the branch manager. The branch manager (branch withheld) immediately apologized for this "oversight" and offered to replace the 2 tires. The 2 tires were replaced the following working day. Case closed.
Yet... this is something that the public ought to know and SHOULD be aware of. Always check -- especially if your safety is at stake. There is nothing wrong with verifying. That's not paranoia. That is your right as a consumer.
So, before they change your tires, check out the manufacturing date. You now know where to look.
Always Be Vigilant
Always check, double check, supervise, monitor. Unfortunately, finding real quality work is difficult especially in the Philippines where most people are so used to cutting corners. These types only care about short-term gains rather than sustainability.
Ask difficult questions: What is the breakdown of the cost, what brands are using for your parts, why do I need to have this replaced.
And cliché as it may be, Google is your friend. If you don't know how to check out manufacturing dates, expiry dates and what-nots, Google it.  
SHARE IT