Tourist Attractions South of Cebu: What Minglanilla Has to Offer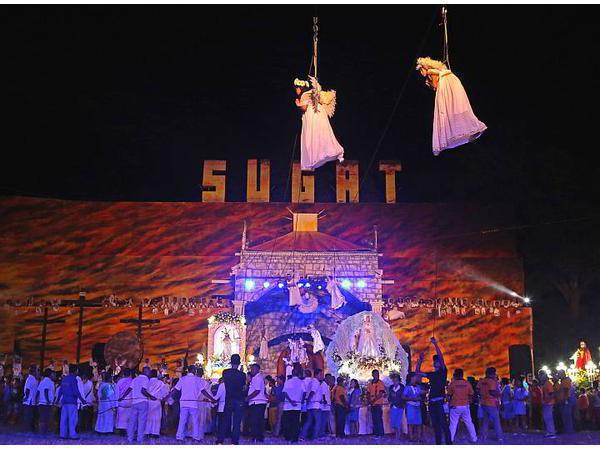 Source: cebudailynews.inquirer.ne
Did you know where is the "Sugat Capital of the South" is in Cebu? It is Minglanilla. "Sugat" which translates to "meet, approach from opposite direction" (definition courtesy of our trusted https://www.philippinelanguages.com/cebuano/dictionary) is celebrated during the dawn of Easter Sunday. It celebrates Christ's resurrection from the dead.
Minglanilla is a 1st class municipality, founded in 1858 by Augustinians friars. It has 18 barangays. Minglanilla was renamed by Fr. Sanchez – it used to be called "Buat", way back in 1858.
Here are some of the things to look forward to in Minglanilla.
Kabanhawan Festival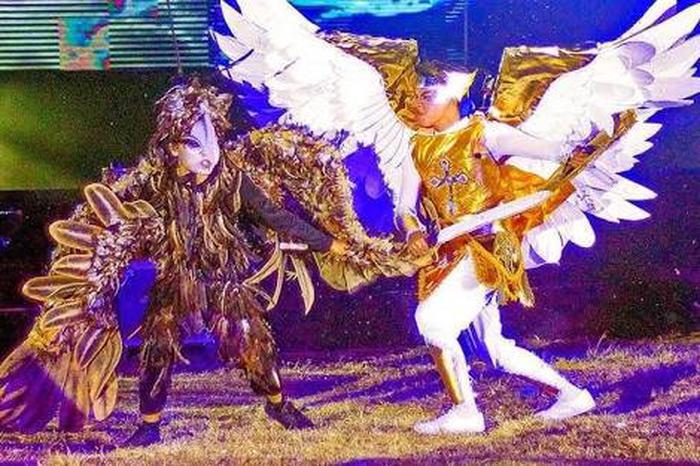 Source: www.cebudailynews.com
Kabanhawan is a Cebuano for "resurrection". Kabanhawan Festival is held every Easter Sunday and this tradition has been going on since 1889. Tourists and locals flock to Minglanilla church before done to witness the production. And Minglanilla, believe us, goes all out with its costume, production and performance. That is why they are the undisputed best at this.
Every Black Saturday, a reenactment of the resurrected Christ meeting his Mother Mary is held in the church plaza and many games and entertainment are prepared by the Minglanilla LGU.
Source: Genesis Seas
7 White Caves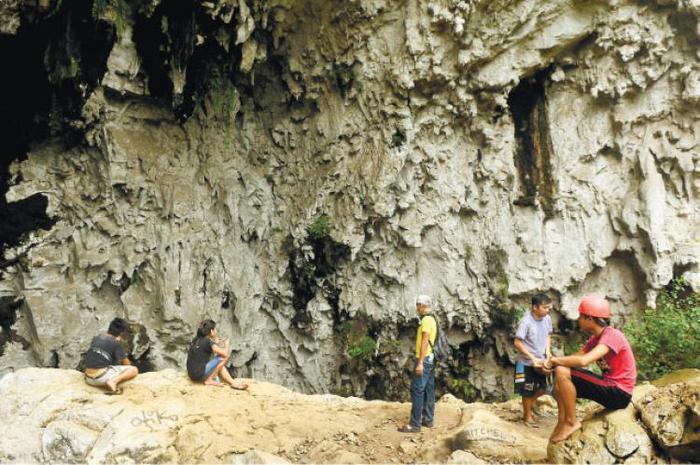 Source: sunstar.com
The 7 white caves are located in Brgy. Camp 7, Minglanilla. A mountainous side of the town, along the Toledo border.
The White Cave. It is a white-colored cave that has 2 entrance points. Who wouldn't be amazed by a cave that is bigger than the Cebu Metropolitan Cathedral facade? You can get there by using the route from Tabunok, Talisay or in Brgy. Cantabaco, Toledo City.
1st Cave. This cave has a small chamber and no creatures are living in this cave.
2nd Cave. It has a small opening but has a large chamber. It has numerous bats. The cave has a lot of twisting, turning and sliding.
3rd Cave. It has a small opening and you have to crawl to get into the chamber.
4th 5th, 6th Cave. Barangay officials closed these caves since the 2013 earthquake for safety of the travelers. It remains unsafe and has poisonous snakes.
Century-Old Man-Made Forest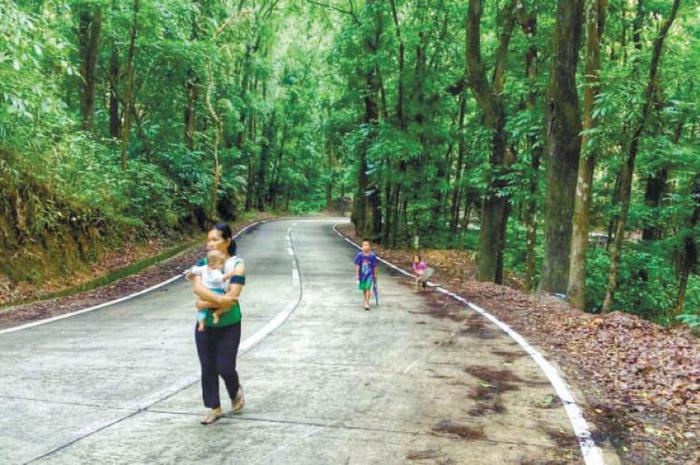 Source: sunstar.com
Also located in Campo 7, this century-old man-made forest is the perfect spot to relax, take a walk and breathe in fresh air. Occupying 2,710 hectares, Pres. Manuel L. Quezon proclaimed it as a forest reserve in 1937. This year, it's already 102 years old!
The Provincial Tourism Office (PTO) is bent on making this (and the rest of Minglanilla) a nature trek destination. Dubbed as the Osmeña Reforestation Project in Barangay Campo 7, the trails will be useful to nature lovers. You can get there via the Tabunok-Campo 7 via the Manipis route, or you can take the farther route via Cantabaco in Toledo City.
Archdiocesan Shrine of Immaculate Heart of Mary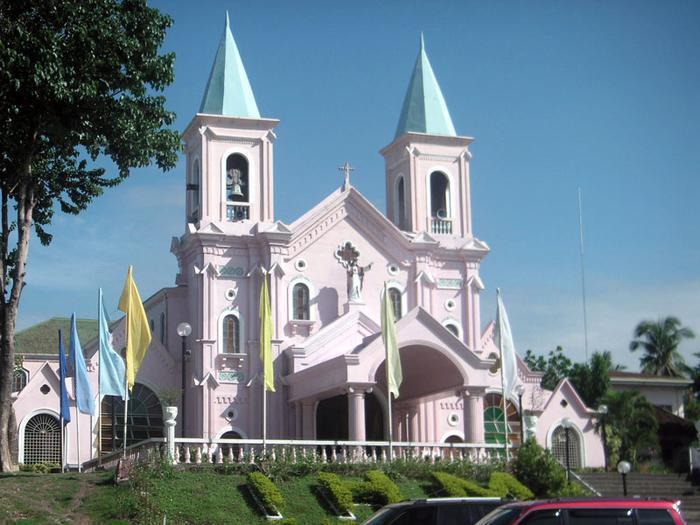 Source: Wikipedia
The Archdiocesan Shrine of Immaculate Heart of Mary is one of the oldest churches in South Cebu. It is located in Brgy. Poblacion, facing the town's plaza. It was built in October 27, 1857 and the first parish priest was Fr. Sanchez.
Gullas Peak or Gullas Drive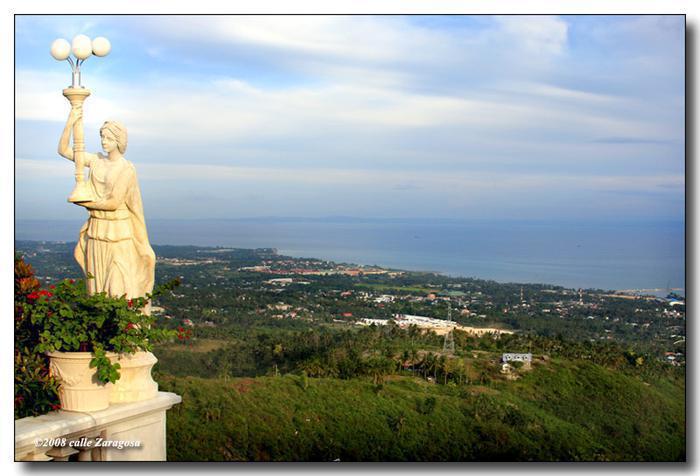 Source: gerryruiz.files.wordpress.com
Gullas Peak or Gullas drive is absolutely worth the climb. It offers a panoramic view of Talisay City, Minglanilla and Naga, Cebu. The peak is readily accessible, 24/7, but you would have to be careful going up there though.
You can enjoy beauty of nature, the flora, fauna and of course the view at Gullas Peak/Gullas drive. No need to prepare for trekking equipment.
Beaches
There are a lot of beaches in Minglanilla, from economy to luxurious resorts. They may not be the best beaches you'll find in Cebu though, there are far better ones south and North of Cebu. But, if you're in the area and you're looking for beach therapy, you do have a lot of resorts to choose from. And yes, they suit every budget.
Among the beach resorts located in Minglanilla are: Ruvi Cave, Tubod Flowing Water Resort, Palm Beach Hotel Resort, Mazari Cove, Sherlock Beach Resort, and Circa la Playa.
Source: Harthy Satina
Tourist Attractions South of Cebu: Experience Talisay City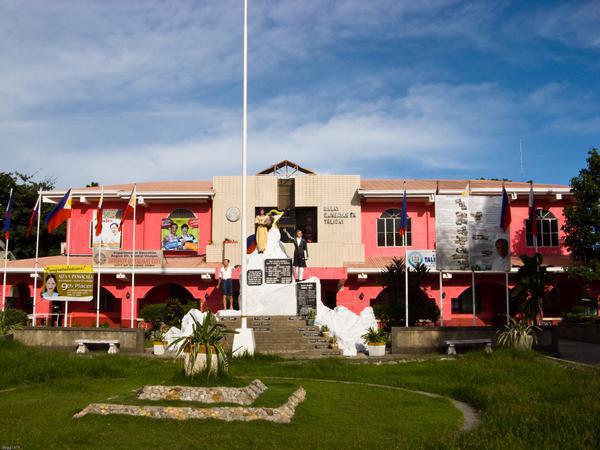 Source: Wikipedia
Now that we've completed the North of Cebu tour, let's proceed with the south. Our first stop is Talisay City. The City of Talisay has a lot to offer. A 3rd class city and close to the Metro Cebu area, Talisay is dynamic, booming, and like Metro Cebu, constantly traffic-prone.
Continue reading...
SHARE IT