Tourist Attractions South of Cebu: Historic Boljoon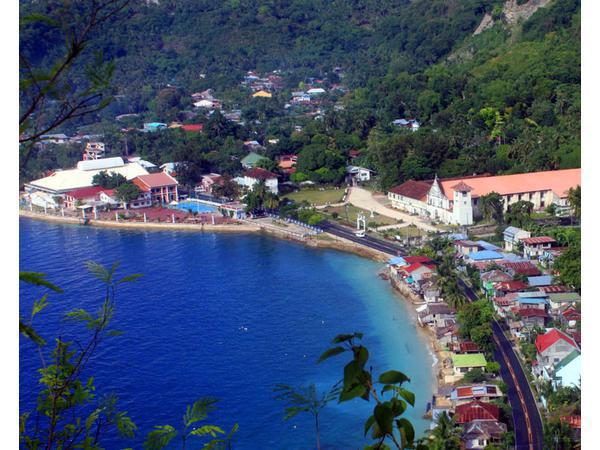 Source: http://boljoon.myguide.ph/, view from the Ili Rock
Boljoon is a historic town in the Province of Cebu. It was founded in 1660 and consists of 11 barangays. It is a 5th municipal income class and a part of the 2nd district.
Way back in February 2008, archaeologists discovered 16th century artifacts and 26 human remains with china plates on the top of their heads beneath the Church's parvise. Thus, it was declared by National Historical Institute to be a National Historical Landmark and a National Culture Treasure by National Museum in 2001.
As of now, the artifacts are placed in the Rectory (Convent) that opens every Tuesday and Sunday from 8am to 4pm. They collects entrance fee from students (P20), locals (P25) and foreigners (P50).
Other than the Rectory, what other sights are there to see in Boljoon?
Nuestra Señora del Patrocinio Church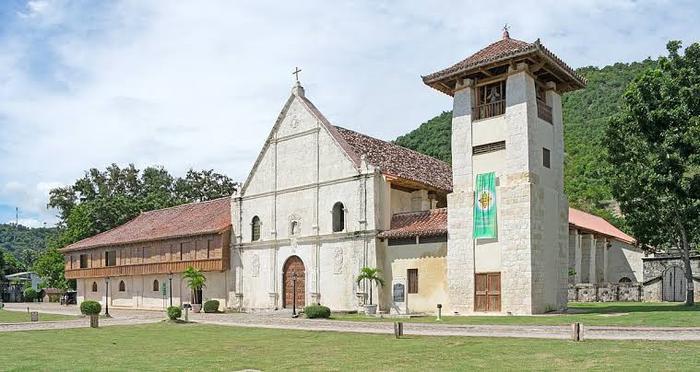 Source: Wikipedia
The original Nuestra Señora del Patrocinio Church was destroyed in 1782 and has been since rebuilt by Fr. Ambrosio Otero in 1783. The rebuilding efforts were continued by Fr. Manuel Cordero. Fr. Julian Bermejo became a priest in October 1862 and finished the church reconstruction under his term in 1874.
It was once a visita de Carcar and became an independent church in October 31, 1960.
The church has a Pseudo-rococo style. It has transcript, main nave and 28 pillars that support the church walls. It was painted by a local artist named Mariano Villareal in 1920's-1930's.
It has choir loft and pipe organ and has preserved 90% of the original construction. So, indeed, this is another sight that makes Bojoon a history buff's paradise.
Boljoon Rectory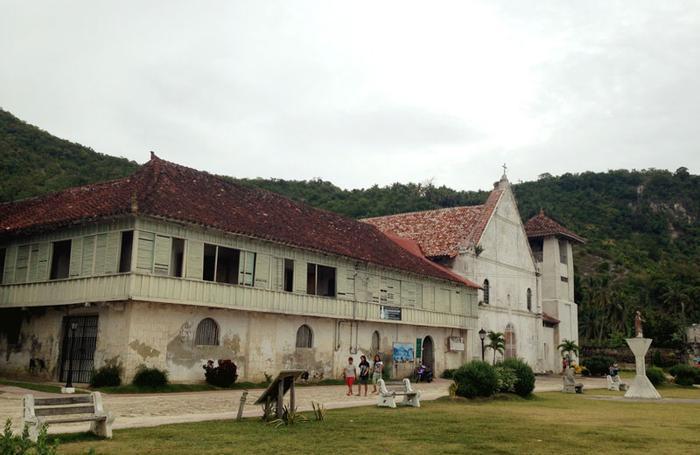 Source: http://boljoon.myguide.ph/rectory.html
The Boljoon Rectory (we mentioned this in the introduction) is one of the biggest rectory in Cebu that was completed in 1974 by the help of Fr. Bermejo. It has a design of balay na bato (in Tagalog: bahay na bato; in English: houses made out of stones) and the ground floor became a storage (like any other Spanish building during that time).
Its grand staircase has ornate carvings and stories have been told that an antique collector once wanted to buy the staircase for P500,000.
It is shaped like an L which was the design of choice during that period and is located on right side of the Patrocinio de Maria Church.
El Gran Baluarte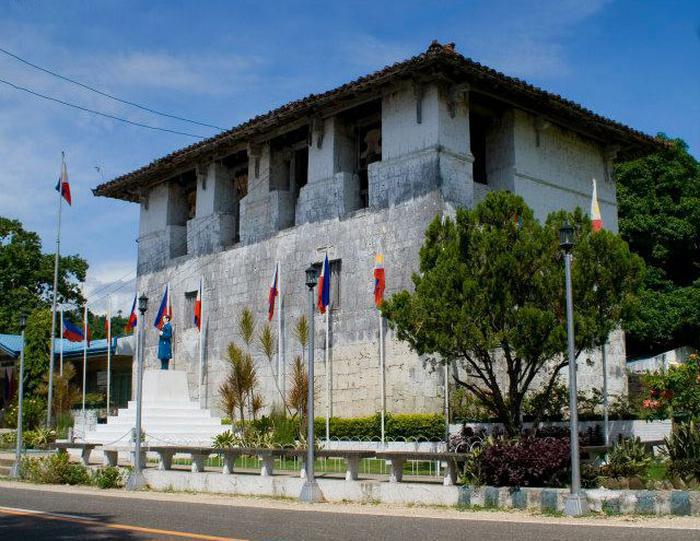 Source: http://boljoon.myguide.ph/el-gran-baluarte.html
The El Gran Baluarte is a two in one structure: it serves as a bell tower and a bulwark. It was completed in 1808. Townsfolk refer to this as the El Gran Baluarte since it is the biggest watchtower in Cebu and it was very useful in Fr. Bermejo's defense strategy against Moro raiders.
The upper floor became a defense station which armed cannons are placed while the ground floor was the armory in case of attacks from Moro marauders.
This bulwark is now a belfry and one of the major historical attractions in Boljoon today.
Escuela Katolika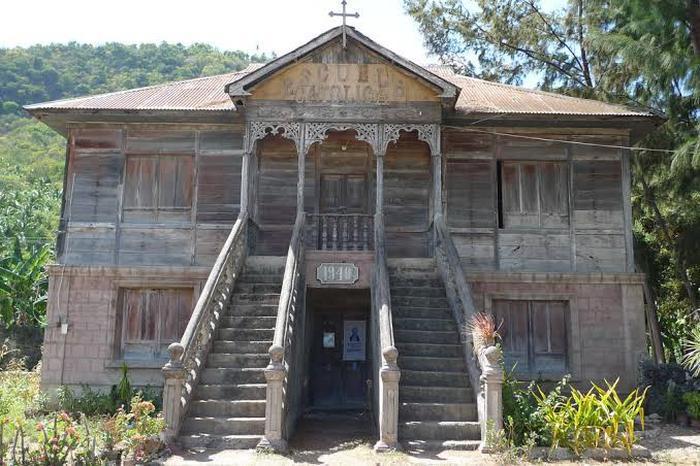 Source: flickr.com l Ermelo
Escuela Katolika once was a primary school, a place for religious teachings and a dormitory for children. It was built in the 1940s and although the design is typically Spanish, it does show some American influences.
Do you know the town doesn't just offer historical sights but also natural attractions like the Dayhag Falls and Ili Rock? If you want to spend a night at the mountain of Boljoon, a Farm Resort welcomes you as well!
Dayhag Falls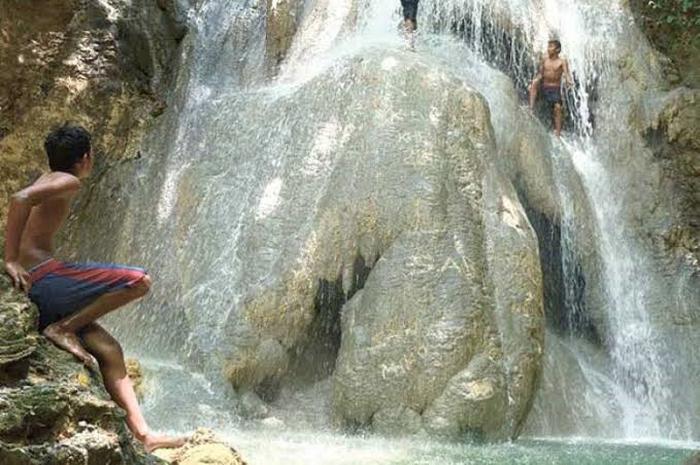 Source: Sunstar.com
The Dayhag Falls is located in Sitio Ylaya, Brgy. Becerril. According to Sunstar's interview to Jeffrey de la Torre, a Boljoon resident, older people say "ga-dayhag kuno ang tubig" that's why it's been called as Dayhag which means it "flowing downhill".
The local government plans to develop the natural attraction to gain tourists and promote it nationwide in the upcoming years.
Ili Rock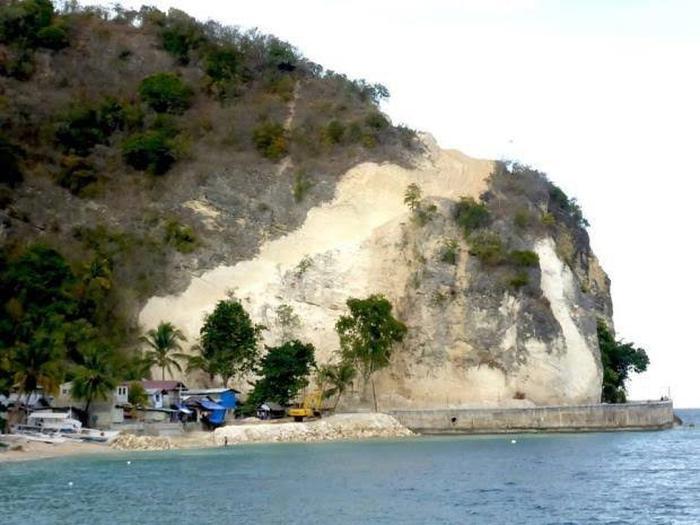 Source: cebudailynews.com
Ili rock is a limestone cliff and a natural rock formation that welcomes you as you enter southern towns.
The earthquake that happened in 2013 left the Ili rock with big cracks and DPWH (Department of Public Works and Highways) proposed a project to remove the cracked portions to prevent road accidents. The project became controversial but DPWH says "Safety First".
It will take a lot of time to make their project successful and local residents hope for a positive outcome.
Palanas Farm and Resort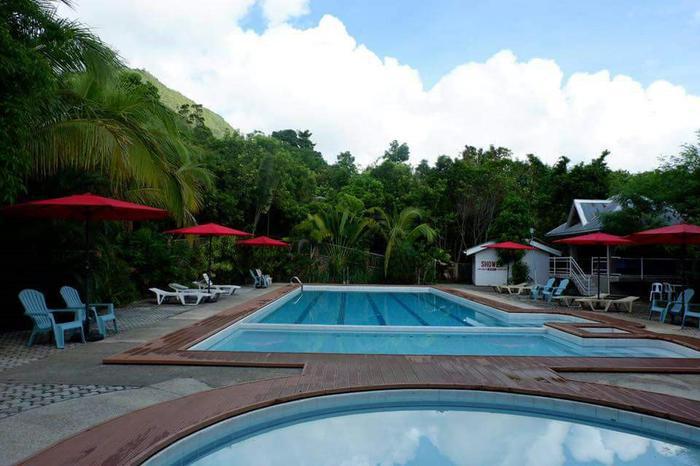 Source: palanas.com
Palanas Farm and Resort is just one of the resorts available in Boljoon. If you want to stay more than a day (and we recommend you do), the farm gives you more than just a resting room. It offers fun and leisurely activities like trekking, fishing, swimming, and a mini-zoo. You can also rent Cessna Planes if you want to experience the aerial view of Cebu.
Room rates start from P2,200 to P8,500. You can call them at +63 32 520 5641. For locals: just dial 520 5641.
Have your own tourist recommendations in Boljoon? Restaurants, perhaps? Onecebu will be glad to hear your stories!
Tourist Attractions South of Cebu: Dalaguete, the Summer Capital of Cebu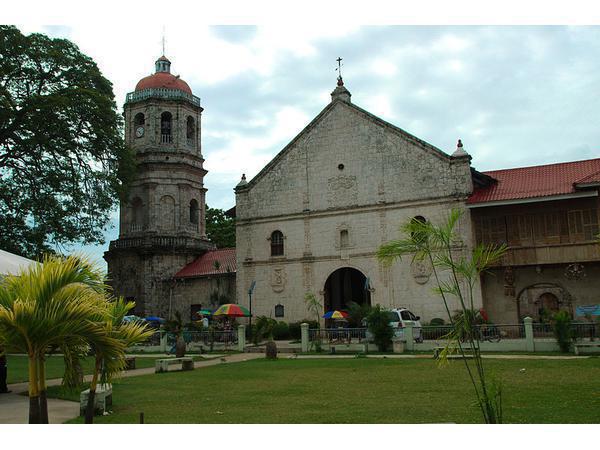 Source: Wikipedia
Dalaguete, a 1st class municipality in the province of Cebu, is referred to as the "vegetable basket" and the "summer capital of Cebu".
Continue reading...
Tourist Attractions South of Cebu: To Alcoy We Go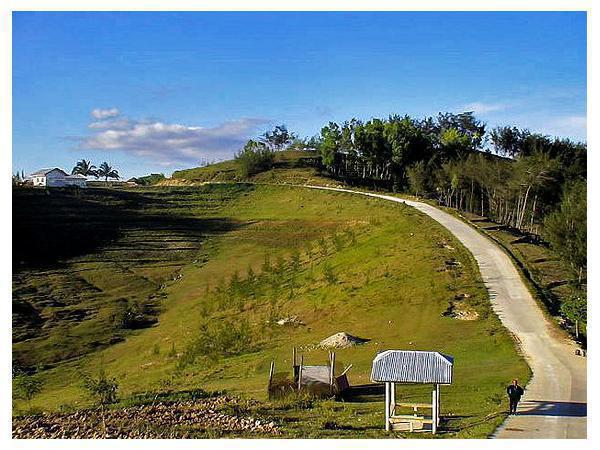 Source: Wikipedia
Alcoy has numerous beautiful beach resorts that won't break the bank. Not to be mistaken with Alcoy, Spain, Alcoy, Cebu is a 5th class municipality with a population of 16,979 people.
Continue reading...
Tourist Attractions South of Cebu: Let's Head to Sibonga!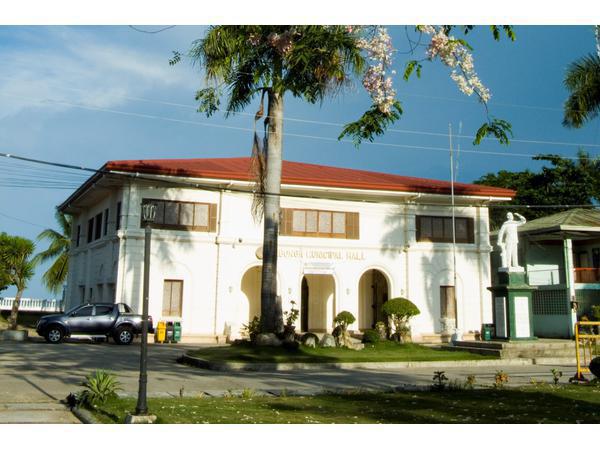 Source: wikipedia.org
According to its natives, this is how Sibonga got its name: When the Spaniards came, they asked the local residents the name of the place. Due to miscommunication they thought they were asking for the name of the fruit and said "bonga" the Spaniards pronounced it again with "Si-bonga". We can't verify if that's true or not though.
Continue reading...
Tourist Attractions South of Cebu: Historic Argao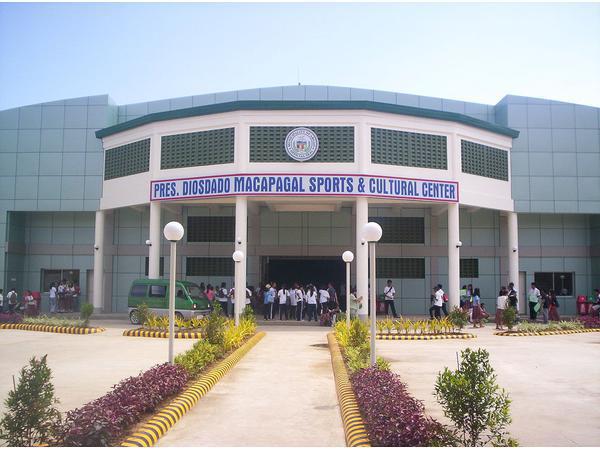 Source: Wikipedia
The municipality of Argao was founded in the year 1608. To date, it consists of 45 barangays. Historic Argao has a lot of old structures and special, locally-made goods. Ever heard of torta (cakes)?
Continue reading...
Tourist Attractions South of Cebu: Hello, Carcar City!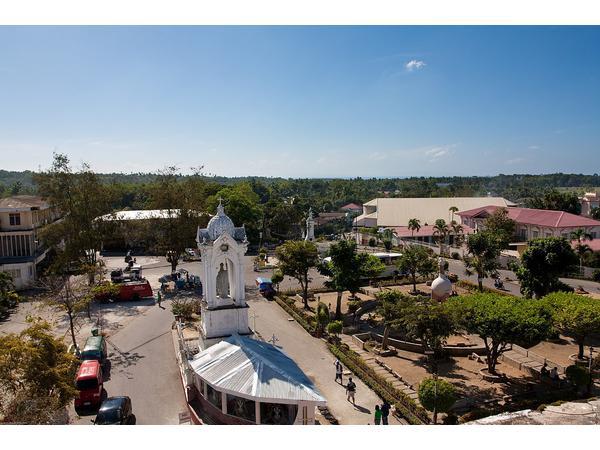 Source: wikipedia.org
If you're a Cebuano, most likely you will associate Carcar with chicharon (crunchy pork rinds), ampaw (rice cakes) and leather shoes.
Continue reading...
SHARE IT