Tourist Attractions South of Cebu: Let's Head to Sibonga!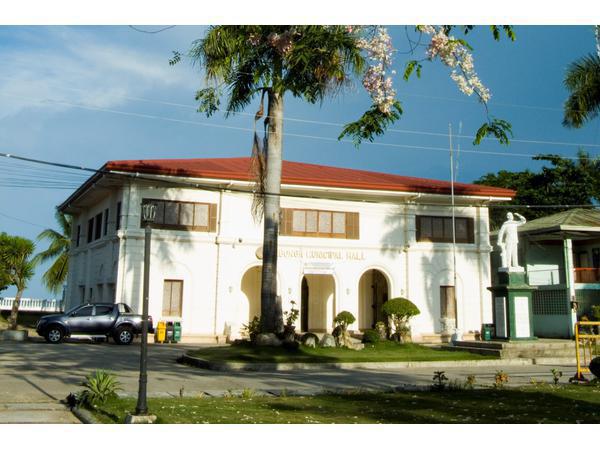 Source: wikipedia.org
According to its natives, this is how Sibonga got its name: When the Spaniards came, they asked the local residents the name of the place. Due to miscommunication they thought they were asking for the name of the fruit and said "bonga" the Spaniards pronounced it again with "Si-bonga". We can't verify if that's true or not though.
Sibonga is composed of 25 barangays and approximately 50 km south of Metro Cebu. It belongs to the 1st district and is a 3rd municipality income class in the Province of Cebu. The municipality produces 75% of Cebu's crops and among these are rice, coconuts and fruits that are sold all over Cebu.
What can you do in Sibonga, Cebu? Are there any eco-tourism or man-made spots that you can visit there? Read on!
The Monastery of the Holy Eucharist (Simala Church)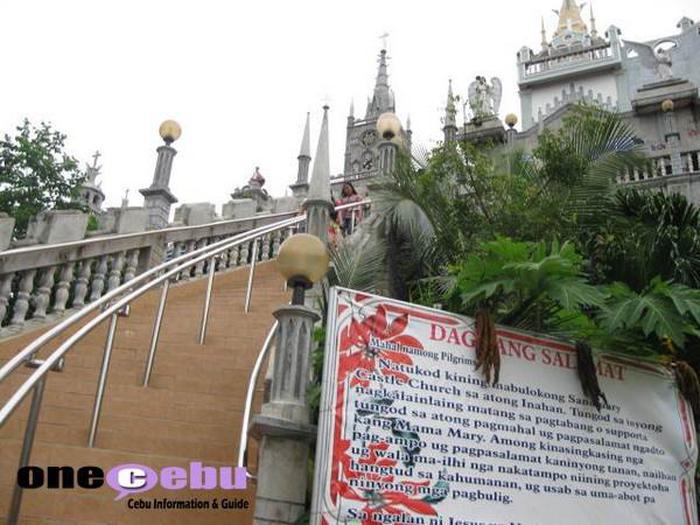 Source: Onecebu.com
If you are a native of Cebu, you would have probably have heard of the miraculous Simala church, where, as old folks say, anything you wish for could come true. As a believer, I would suggest you go there to pay respects to the Blessed Mother, as a human being with needs and wants, you can also visit Simala to request for whatever blessing it is that you wish heaven to shower upon your human head. They have different colored candles that would represent what you pray.
The Monastery of the Holy Eucharist is located in Brgy. Lingondon. It was built in 1990s. The road to Simala is not at all bumpy, or zigzagged or dangerous. In fact, if your starting point is within Cebu City, you will find that there is not a single patch of road that is not made with concrete or cement, or whatever that is. Travelling to Sibonga by a private car is more comfortable. It will take an hour at least to travel from the heart of Cebu City to the Monastery of the Holy Eucharist in Simala. 
If you're travelling by private car, you would most likely have to shell out P30 to P50 just to park it nearby. They don't allow cars inside the church grounds anymore for whatever reasons.
They also have a dress code. No shorts, sleeveless shirts, skirts above the knee, off-shoulder clothes, high slits, backless, you know the drill.
Nuestra Señora del Pilar de Zaragoza Church (Our Lady of Pillar)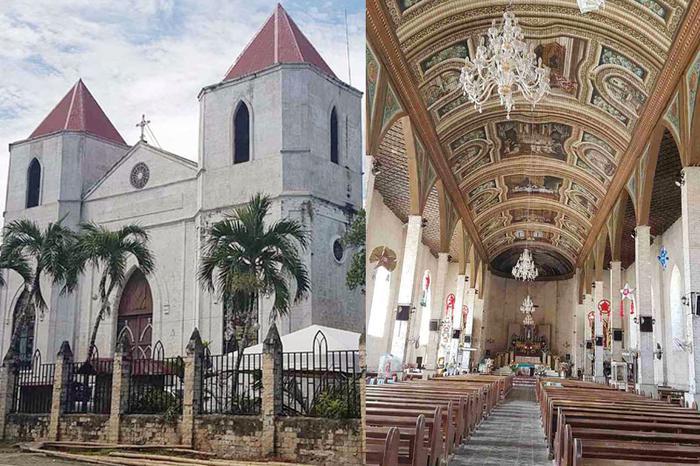 Source: Sunstar.ph
Nuestra Señora del Pilar de Zaragoza Church (Our Lady of Pillar) has a Gothic architectural design. The church was completed in the 1880's. It has a well-preserved pre-war ceiling painted around 1924 by Raymundo Francia, "The Michelangelo of Cebu".
Sibonga Heritage Park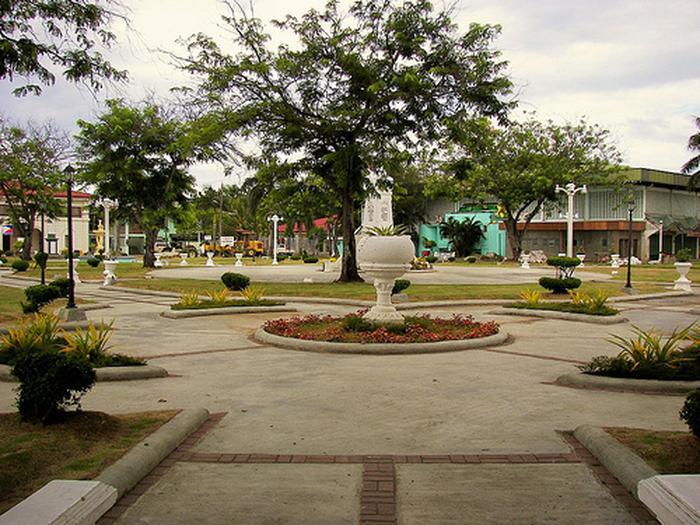 Source: mycebu.photoblog.com
Way back in 1910, a kiosk was built and served various types of gatherings and events. One of the most known Filipino hero, General Emilio Aguinaldo delivered a speech at the Sibonga Heritage Park in 1924. After visiting Sibonga, the Spanish-Filipino War Veterans Association was established.
Sibonga Cherry Blossoms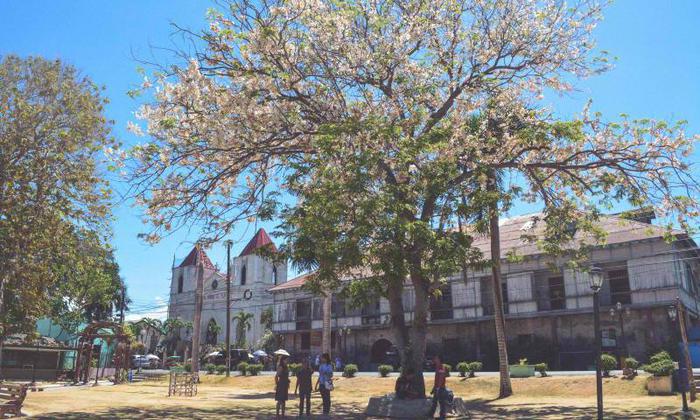 Source: Sibonga Cebu Facebook page
Sibonga Cherry Blossoms. Shocking right? Who would think cherry blossoms can survive in our tropical climate? But it did. No need to travel to Japan or anywhere in the world to experience or see the cherry blossoms! It only blooms once a year between March and April (surely in April, the flowers will start to fall out).

In 1990s, the employees of the LGU planted cherry blossoms with the help of the previous Municipal Mayor Bonifacio Bacaltos. Only 3 survived. Sadly, the other two were damaged by the typhoon Sendong and Yolanda. One lucky a tree withstood the storm though.
Bonga Festival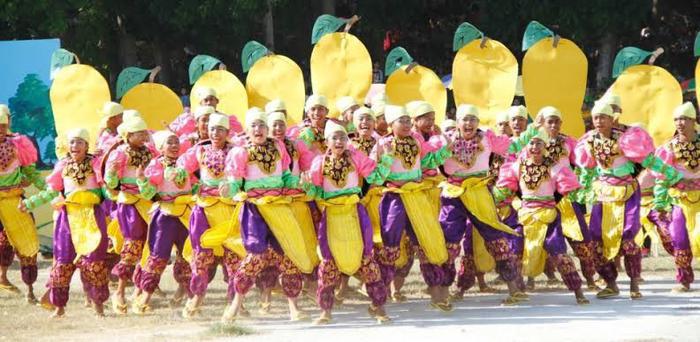 Source: sunstar.com
The "Bonga" (fruit) Festival is held every 9-10 August annually to honor Sibonga's two patron saints: St. Philomena and Our Lady of Pilar. Dance competitions and other activities are prepare by the local government. Expects lot of dancing, food, singing and other festivities in August. Expect heavy traffic along the main roads too.
Tourist Attractions South of Cebu: Hello, Carcar City!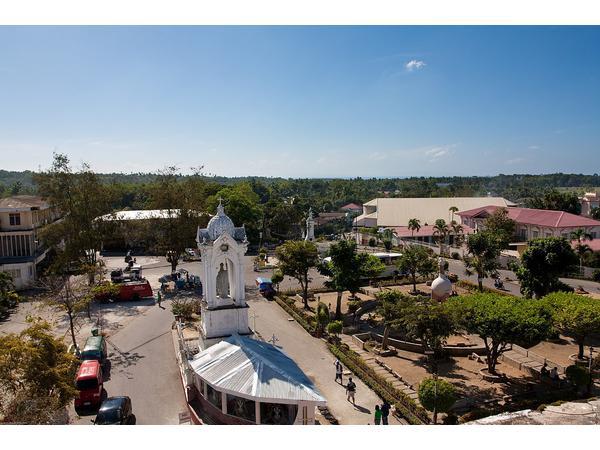 Source: wikipedia.org
If you're a Cebuano, most likely you will associate Carcar with chicharon (crunchy pork rinds), ampaw (rice cakes) and leather shoes.
Continue reading...
Tourist Attractions South of Cebu: The Stars are Bright in San Fernando!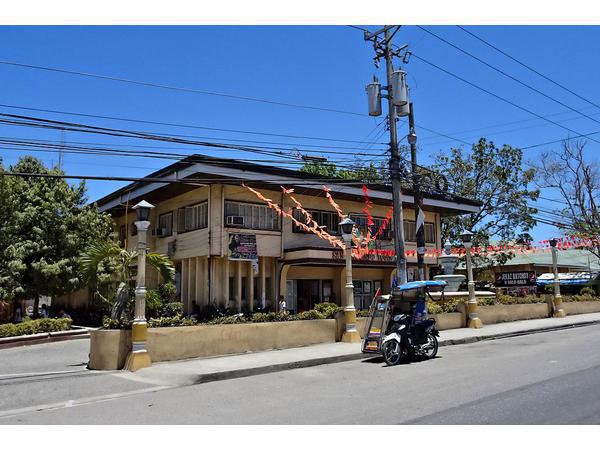 Source: Wikipedia
You might have seen San Fernando while heading south. It is a quiet, unassuming little town but with lots of hidden wonders. Ready to explore San Fernando? Let's go!
Continue reading...
Tourist Attractions South of Cebu: What to See in the City of Naga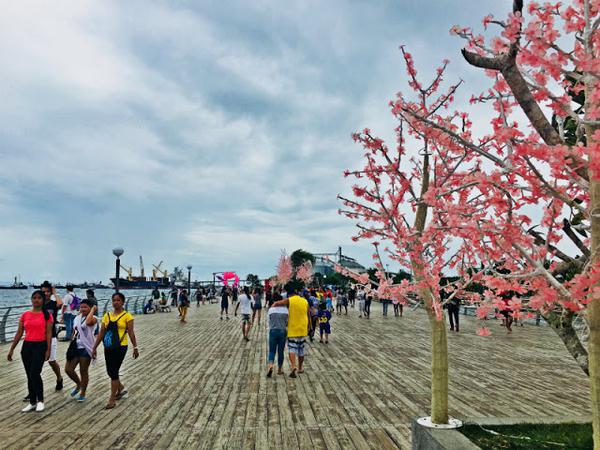 Source: https://www.arveesblog.com/2018/03/naga-boardwalk-naga-city-cebu-south.html
The City of Naga or Naga City of the Province of Cebu – not to be mistaken for Naga City, the second class independent component city of Camarines Sur – was recently in the news, and not for a good reason.
Continue reading...
Tourist Attractions South of Cebu: What Minglanilla Has to Offer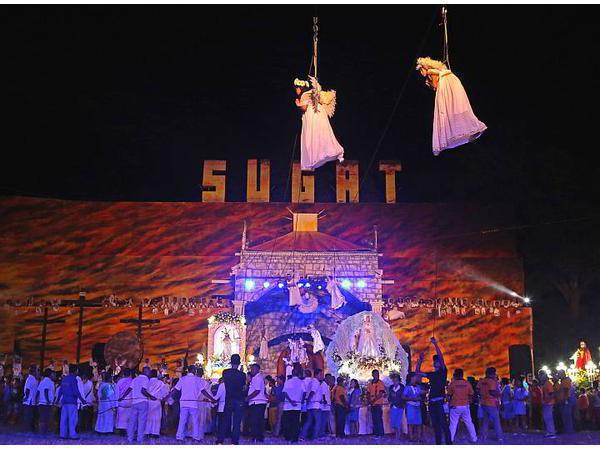 Source: cebudailynews.inquirer.ne
Did you know where is the "Sugat Capital of the South" is in Cebu? It is Minglanilla. "Sugat" which translates to "meet, approach from opposite direction" (definition courtesy of our trusted https://www.philippinelanguages.com/cebuano/dictionary) is celebrated during the dawn of Easter Sunday. It celebrates Christ's resurrection from the dead.
Continue reading...
Tourist Attractions South of Cebu: Experience Talisay City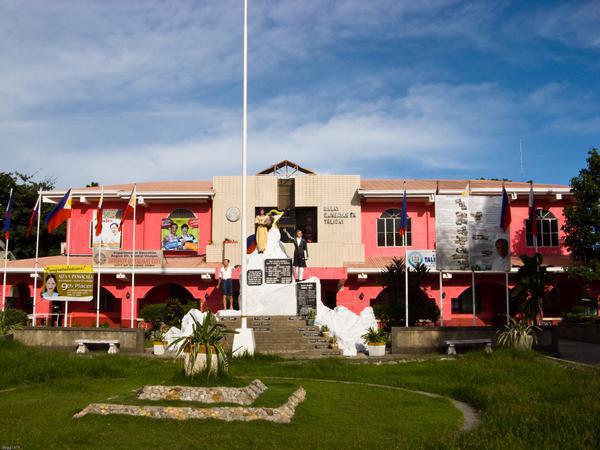 Source: Wikipedia
Now that we've completed the North of Cebu tour, let's proceed with the south. Our first stop is Talisay City. The City of Talisay has a lot to offer. A 3rd class city and close to the Metro Cebu area, Talisay is dynamic, booming, and like Metro Cebu, constantly traffic-prone.
Continue reading...
SHARE IT