Tourist Attractions South of Cebu: Hello, Carcar City!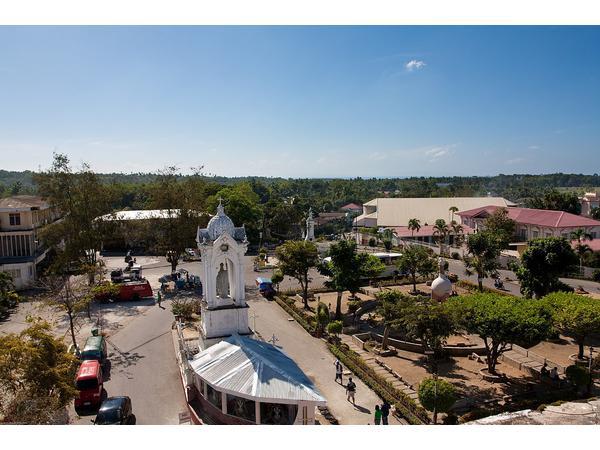 Source: wikipedia.org
If you're a Cebuano, most likely you will associate Carcar with chicharon (crunchy pork rinds), ampaw (rice cakes) and leather shoes.
Carcar chicharons come in two variants: spicy and original. Either way, you will surely love them. But, did you know that Carcar also makes scrumptious local goodies such as ampao (rice cakes), bocarillo (candied strips made out of coconut), and lechon (roasted pig).
But, did you know that Carcar is one of the most important heritage towns in the Philippines?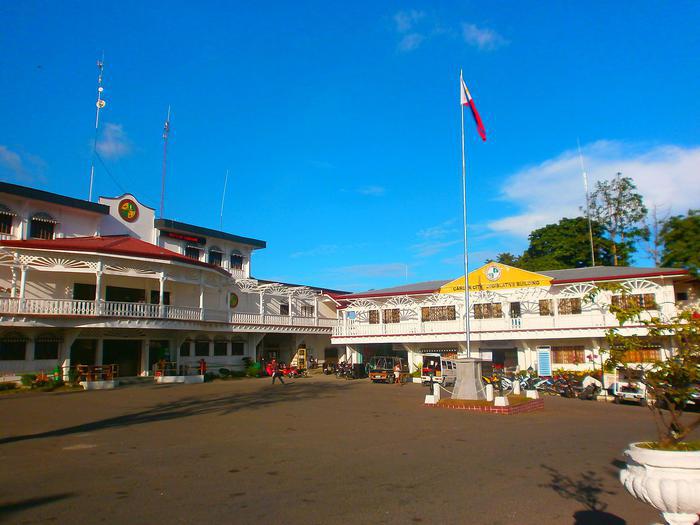 Source: Wikipedia
Carcar City used to be known as "Siarlao" before Spanish colonization. It was founded in year 1599 and achieved it's cityhood in 2007. It is one of the oldest town in Cebu and the Spanish influence is visible even as you coast along its main highway. Notice the Spanish colonial houses? How about the rotunda?
What can  you do in Carcar City and what does it offer for tourists and locals alike? For one, it has the most preserved historical landmarks and well-maintained beaches!
Carcar City Plaza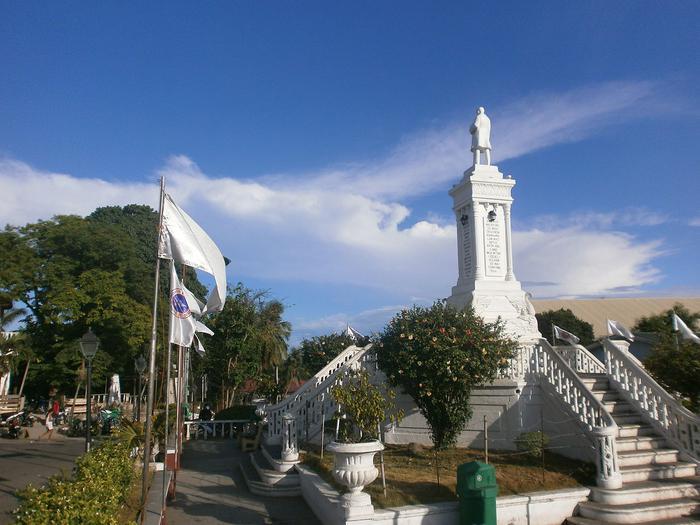 Source: Wikipedia
The following monuments can be found at the Carcar city plaza:
Jose Rizal Monument which is located at the center of the plaza.
The Christ the King Statue that was made by an Italian Sculpture named Dante Guidetti.
Pantaleon Villegas "Leon Kilat" by honoring being a revolutionary hero of Cebu. The statue was made by a local sculpture named Roman Sarmiento Mercado (1908-1974).
Mercado Ancestral House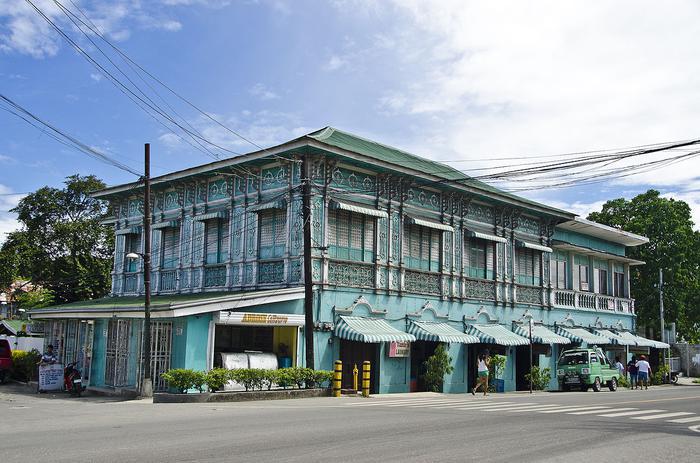 Source: Wikipedia
The Mercado Ancestral House is a 2 storey "bahay na bato" (house made of stones) painted in Mediterranean blue. It was declared a Heritage house by National Historical Commission of the Philippines in 2009. The house was completed in the 1880s and in 1906, the second level was added using hardwood and taken care of Mercado-Lucero family.
Don Mariano Mercado was mayor during American era. Well-known personalities like Senator Key Pittman (American) and President Ferdinand Marcos were said to have visited the house.
Besides from Mercado Ancestral House, there are also other old houses located in Carcar like Florencio Noel House "Dakong Balay", Barcenilla-Alcordo House, Jaen House "Santo House", Silva House.
Florencio Noel House is a classic example of a Spanish "bahay na bato" (made of stones) structure.
Barcenilla-Alcordo is the mansion where Pantaleon Villegas "Leon Kilat" was assassinated.
Jaen House " Sato House" is the grandest colonial mansion in Carcar City that was built in 1959.
Silva House is the oldest house in Carcar that is originally said to have a clay tile roof and was built in 1883-1898.
Yap House is a replica of Visayan colonial architecture in Parañaque City.
Carcar Museum (Carcar Dispensary and Puericulture Center)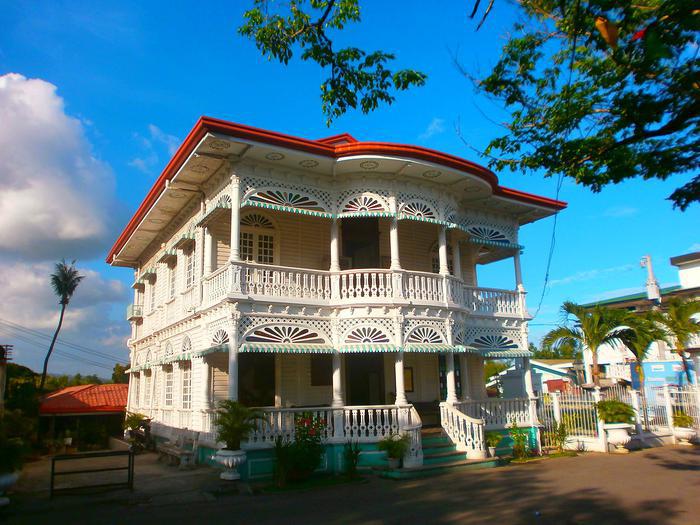 The Carcar Museum (Carcar Dispensary and Puericulture Center) was built in 1929-1937. It used to be a dispensary and puericulture center with a classic American-era architectural design. It was the first museum that was managed by a local government in Southern Cebu. Artefacts and Galleries are displayed in the Museum. It is open on weekdays from 8am-12pm and 1pm-5pm.
Guadalupe Mabugnao Mainit Spring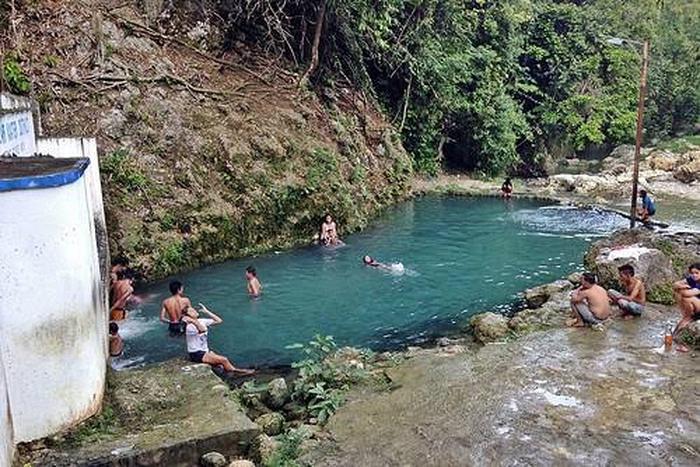 Source: Source: sunstar.com
The Guadalupe Mabugnao Mainit Spring is located in Brgy. Guadalupe, Carcar. The park occupies 57.50 hectares in Central Mantalongon and was established in June 17, 1972.
There are hot springs and pools that were developed specifically to attract tourists and boost tourism. You can also walk uphill that will lead you to the 3 caves. The most visited out of the three caves are the Moymoy Cave and Lorett Cave. There, within the vicinity, you can also find other springs and rivers. 
Do you know of any private or public beach resorts in Carcar? We will be glad to hear about your travel experiences in Carcar City!
Tourist Attractions South of Cebu: The Stars are Bright in San Fernando!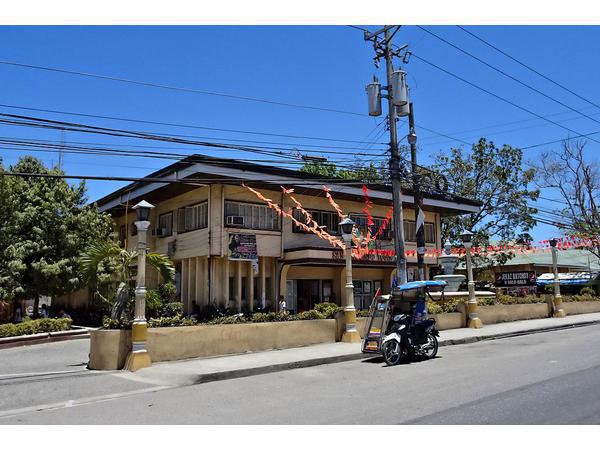 Source: Wikipedia
You might have seen San Fernando while heading south. It is a quiet, unassuming little town but with lots of hidden wonders. Ready to explore San Fernando? Let's go!
Continue reading...
Tourist Attractions South of Cebu: What to See in the City of Naga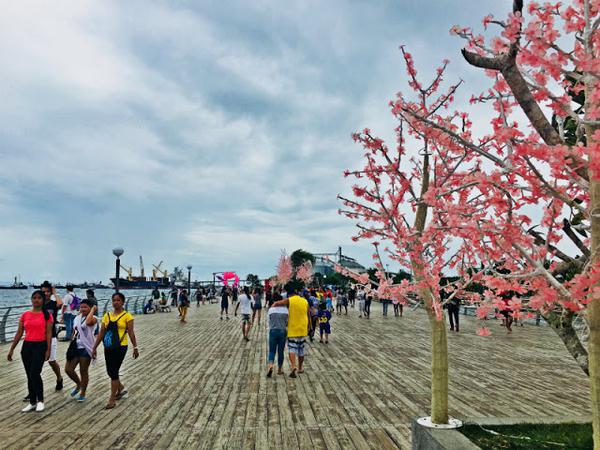 Source: https://www.arveesblog.com/2018/03/naga-boardwalk-naga-city-cebu-south.html
The City of Naga or Naga City of the Province of Cebu – not to be mistaken for Naga City, the second class independent component city of Camarines Sur – was recently in the news, and not for a good reason.
Continue reading...
Tourist Attractions South of Cebu: Experience Talisay City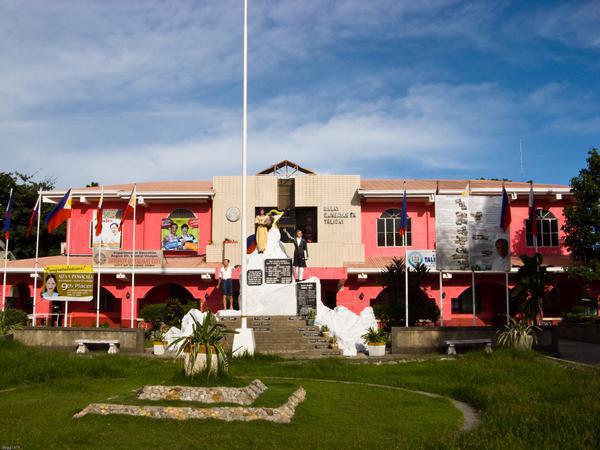 Source: Wikipedia
Now that we've completed the North of Cebu tour, let's proceed with the south. Our first stop is Talisay City. The City of Talisay has a lot to offer. A 3rd class city and close to the Metro Cebu area, Talisay is dynamic, booming, and like Metro Cebu, constantly traffic-prone.
Continue reading...
Tips for Tourists Series: Old Churches in Southern Cebu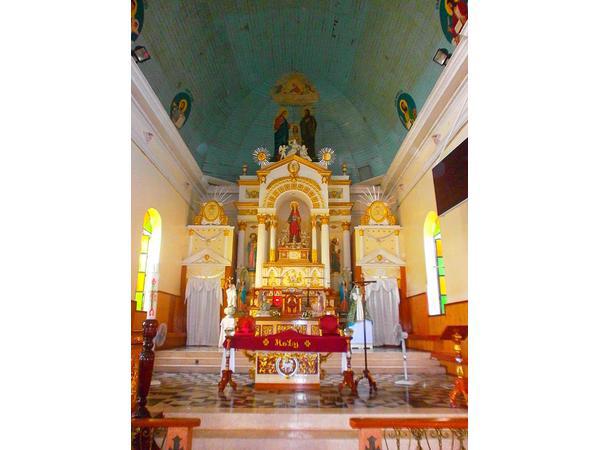 St. Catherine of Alexandria Church in Carcar, Wikimedia Commons
If you're heading south of Cebu, here are some of the old churches definitely worth visiting.
Continue reading...
SHARE IT