Tourist Attractions South of Cebu: The Famous Oslob, Cebu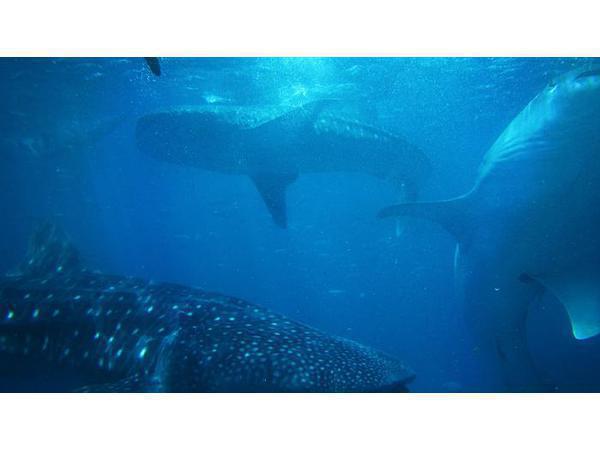 Source: OneCebu.com
The town of Oslob was founded in 1848 and consists of 24 barangays. Oslob is home to the second highest peak in Cebu which rises above 2,600 ft. or 800 MASL (Meter Above Sea Level).
Like many towns, Oslob celebrates their own festival -- they call it the "Toslob Festival". This festival was originally named as "Sadsad", then renamed to "Sadsadayon" and eventually into "Toslob".
Why was the festival named Toslob?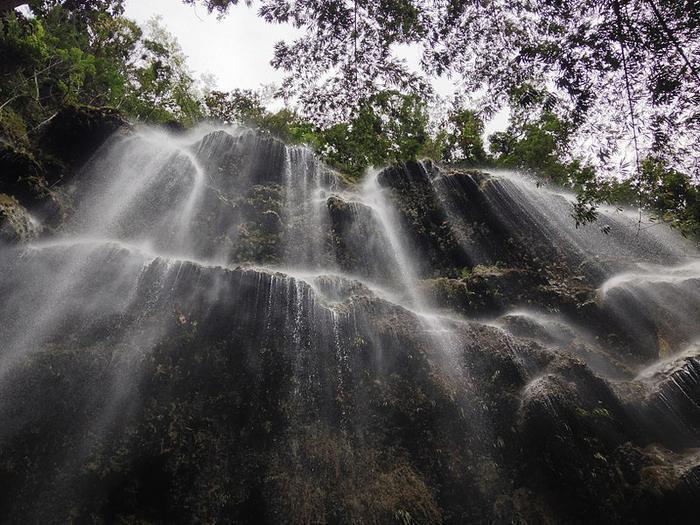 Source: Wikipedia
Toslob refers to the falls located in Brgy. Luka. The waterfalls has other names too. Its other names are Tumalog Falls and Mag-ambak Falls. "Toslob" means "to dip" into the water.
Which brings us to our first tourists recommendation: Toslob, Tumalog or Mag-ambag Falls.
The waterfalls looks like it's covering the whole cliff with crystal waters. The photos don't do it justice. It is absolutely breathtaking. If you're planning to visit and take a look at the waterfall, the road is absolutely accessible! It's cemented and you can ride a motorcycle (or habal-habal). For those whose legs are sturdy enough for the trek, you can walk too.
Our Lady of the Immaculate Conception Church of Oslob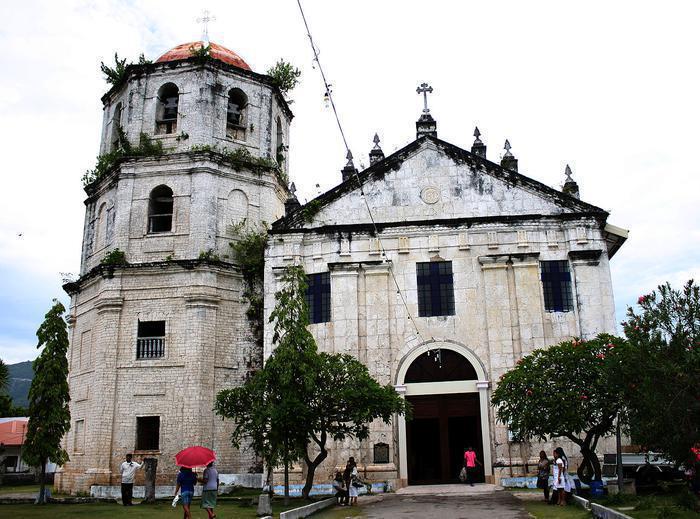 Source: commons.wikimedia.org
Our Lady of the Immaculate Conception Church of Oslob became visita of Boljoon and an independent church in 1690. The church was constructed in 1843. Because it was built with coral stones, it took 18 years to complete. The adjacent bell tower was built around 1858. The first church was burned down during World War ll in 1945, and eventually restored in 1955.
The Baluarte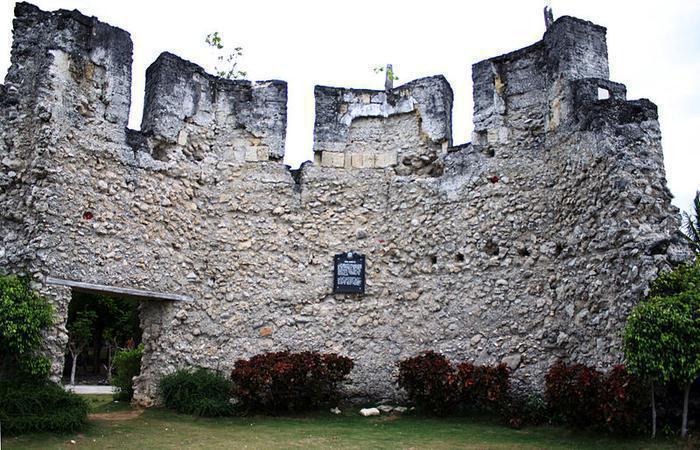 Source: Wikipedia
The Baluarte is one of the watchtowers in the town. It was built in 1788 and still stands to date. The word "Baluarte" is a spanish word for a watchtower.
It served as a safe place for local residents to guard the shorelines from raiders. Way back in 1815, the town once repel an attack and remained peaceful since then.
The Cuartel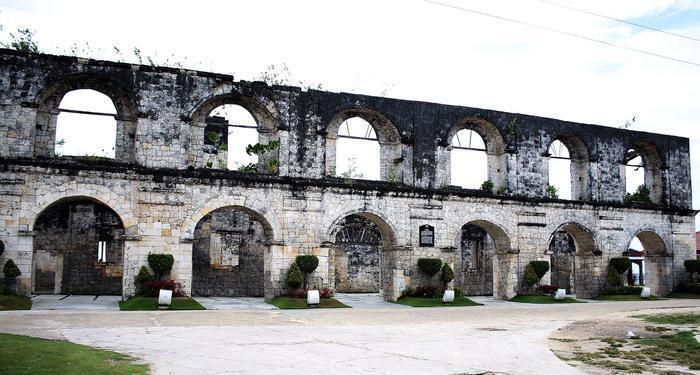 Source: Wikipedia
The construction of the Cuartel started in year 1860 but wasn't completed due to the arrival of the American troops. This was supposed to be a military barracks for Spanish soldiers. It was made of coral stones from the Our Lady of the Immaculate Conception Church's collapsed floor.
Museo Oslob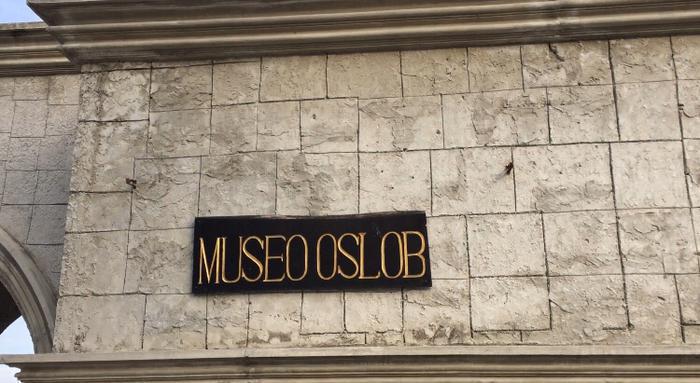 Source: エベレスト【セブ島観光】
There is no entrance fee collected in Museo Oslob, but sad to say, taking images are strictly prohibited. The location is just right next to Cuartel.
Sumilon Island
Source: bluewatersumilon.com.ph
Sumilon Island is the first marine protected area in the Philippines, set up in 1974 under the protection of Silliman University Marine Reserve of Dumaguete, Negros Oriental.
It is a 24-hectare (59 acres) coral island in the coast of Brgy. Bancogon, Oslob. The island was owned by Sumilon Bluewater Island Resort and developed to be an eco-friendly tourist attraction.  You can visit during the day to your heart's content, but if you want to spend a night on the island, you must check in to the Bluewater Resort.
In Sumilon, there are 4 Dive sites:
Garden Eel Plaza
Nikki's Wall
Coral Landscape
Julie's Rock.
You can also set up a picnic, hike, trek, bird watch, go paddling or just tour the island.
Whale Shark Watching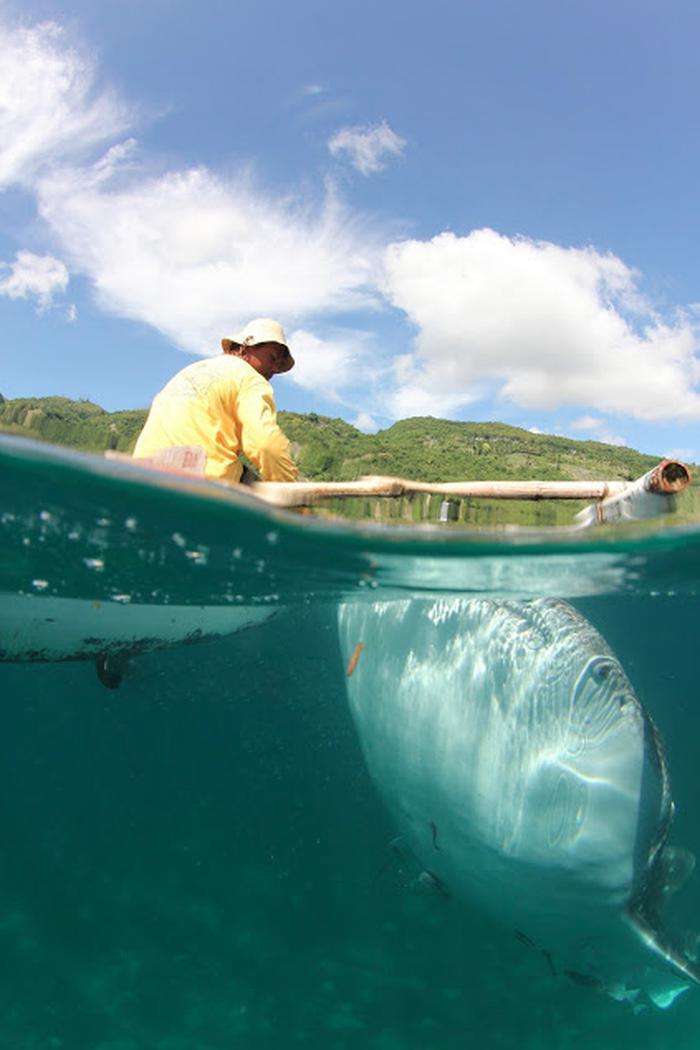 Source: wikipedia.org
Whale Shark (Gentle Giants) is also called as "Tuki" by local residents. It became famous when some tourist was amused and entertained by the whale shark fed by the local fishermen.
You can view the whale sharks at a certain location in Brgy. Tan-awan, Oslob. You can swim with the whale sharks but you are not allowed to touch them. Remember that there are guidelines to follow if you want to proceed.
Do check out this related article if you want to know more about whale watching in Oslob. It will tell you how to get there, what to prepare and what to expect: Whale Watching at Tanawan, Oslob
And this: Tips for Tourists Series: 5 Essential Items You Need for Your Oslob Whale Shark Watching Trip.
Whale Watching at Tanawan, Oslob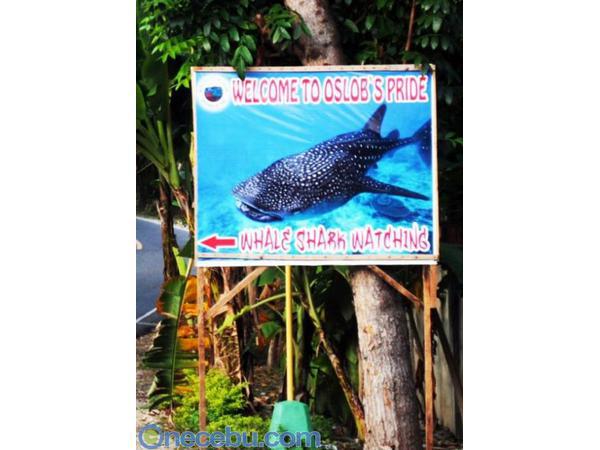 Source: OneCebu.com. One of the many signs to point you in the right direction.
By now, nearly all Cebuanos may have heard of the butandings (whale sharks) in Oslob, Cebu.
Continue reading...
Tourist Attractions South of Cebu: Historic Boljoon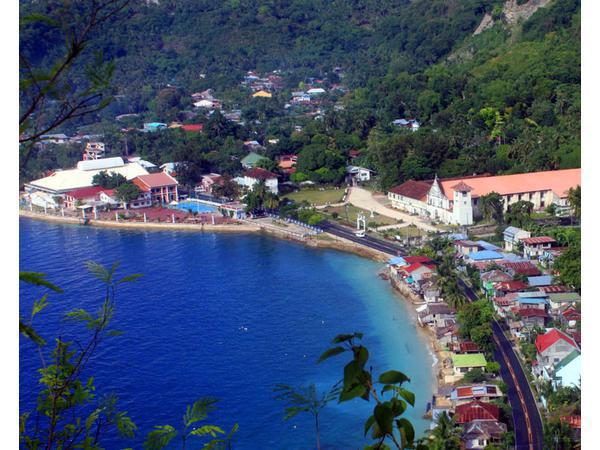 Source: http://boljoon.myguide.ph/, view from the Ili Rock
Boljoon is a historic town in the Province of Cebu. It was founded in 1660 and consists of 11 barangays. It is a 5th municipal income class and a part of the 2nd district.
Continue reading...
Tourist Attractions South of Cebu: To Alcoy We Go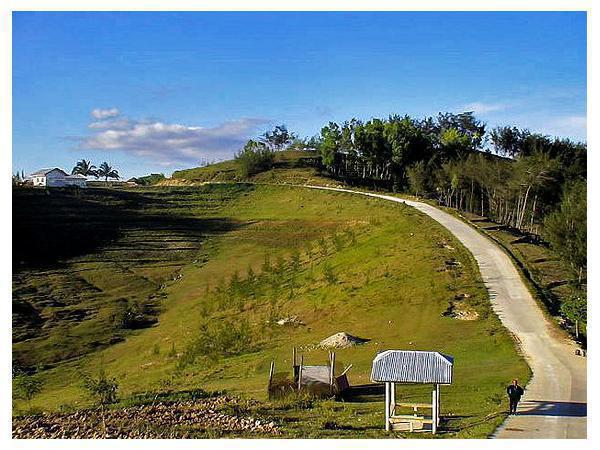 Source: Wikipedia
Alcoy has numerous beautiful beach resorts that won't break the bank. Not to be mistaken with Alcoy, Spain, Alcoy, Cebu is a 5th class municipality with a population of 16,979 people.
Continue reading...
Tourist Attractions South of Cebu: Dalaguete, the Summer Capital of Cebu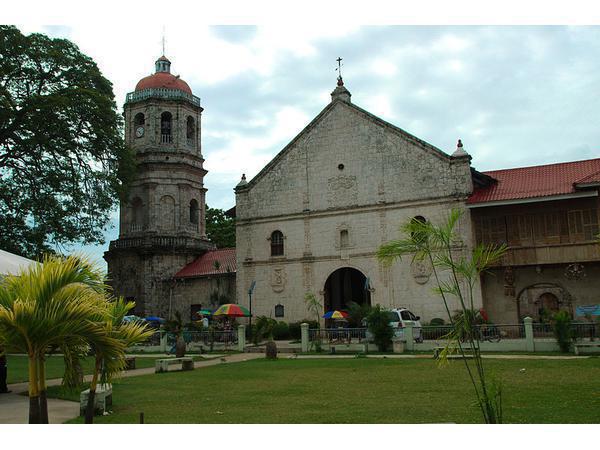 Source: Wikipedia
Dalaguete, a 1st class municipality in the province of Cebu, is referred to as the "vegetable basket" and the "summer capital of Cebu".
Continue reading...
Tourist Attractions South of Cebu: Let's Head to Sibonga!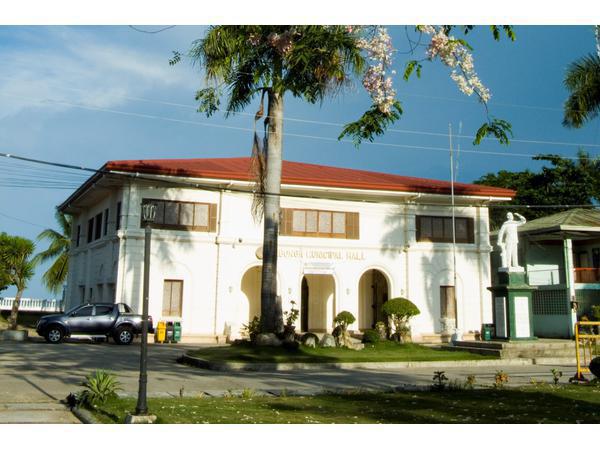 Source: wikipedia.org
According to its natives, this is how Sibonga got its name: When the Spaniards came, they asked the local residents the name of the place. Due to miscommunication they thought they were asking for the name of the fruit and said "bonga" the Spaniards pronounced it again with "Si-bonga". We can't verify if that's true or not though.
Continue reading...
SHARE IT