Tourist Attractions South of Cebu: Gorgeous Santander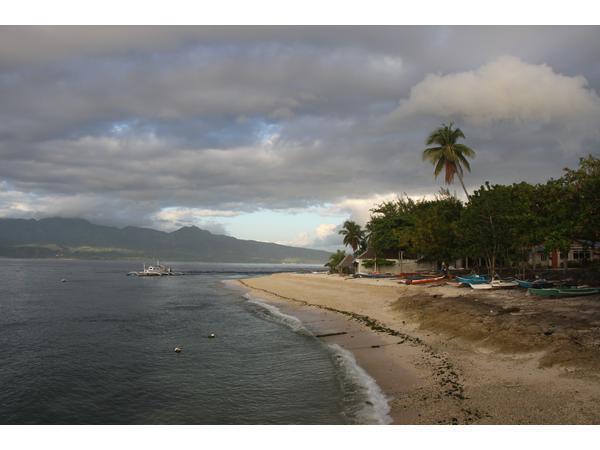 Source: Wikipedia
Santander is the smallest town in Cebu. It was founded in 1867 and consist of 10 barangays. It is approximately 134 KM (83 mi) from Metro Cebu.
Santander was originally named as Tañong because it was near in Tañon Strait. It was then renamed by the Spaniards into "Santander" after the city in the northern coast of Spain. It was established in 1867 and became a town in 1918.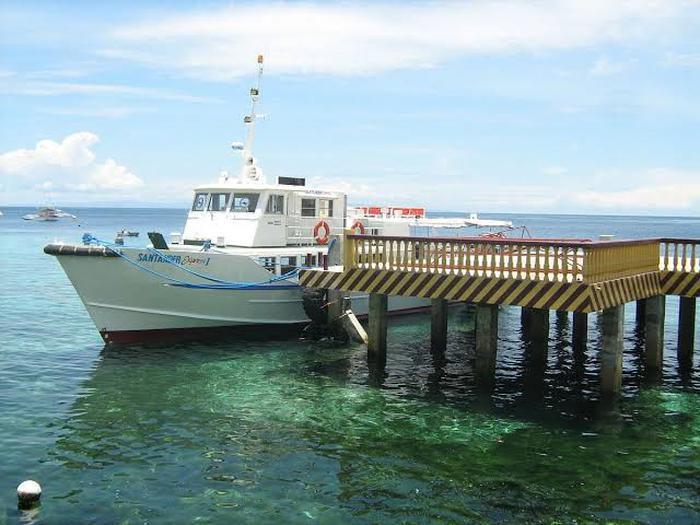 Liloan Port, Source: en.wikipedia.org
The Municipality of Santander consists of 10 barangays which are:
Bunlan
Cabutongan
Candamiang
Canlumacad
Liloan
Lip-tong
Looc
Pasil
Poblacion
Talisay
Santander has two ports: one in Brgy. Liloan for fast crafts while pump boats are docked in Brgy. Sibulan. Before the pump boat discovery in 1970, they we're using sailboats to cross the sea.
As of today, there are less than 15 resorts along the town and some offer diving facilities which you can enjoy during your stay. There are 5 Dive spots near Santander: Apo Island, Balicasag, Pescador Island, Sumilon and Siquijor. If you want to relax, you can definitely do that here too.
Sanayon Site or Igwaron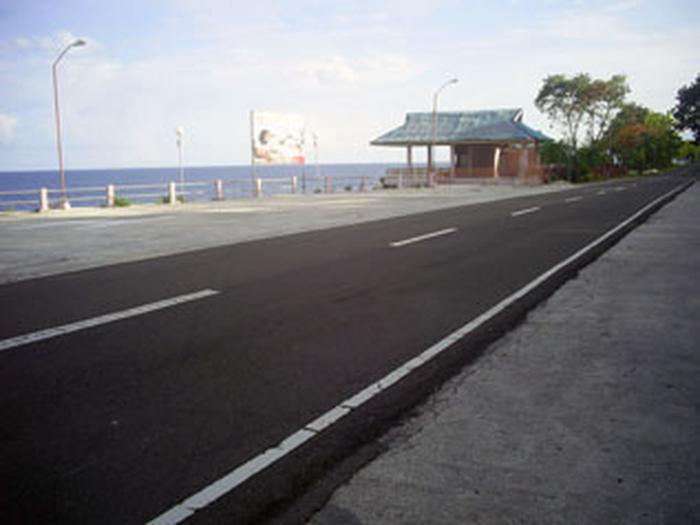 Source: http://santander.gov.ph/
Sanayon or Igwaron is located at Pasil, Santander. It was derived from the local word "sanay" which means to breed, multiply or increase in abundance (pertaining to harvest). Around 1993, Sanayon Festival was held to display bountiful harvest from agriculture and fishing, which are the two main livelihood of Santander.
The site offers a unique, breath-taking view of the islands of Bohol, Siquijor, Sumilon, and Negros -- all the four islands of Region VII, Central Visayas!

St. Gabriel the Archangel Parish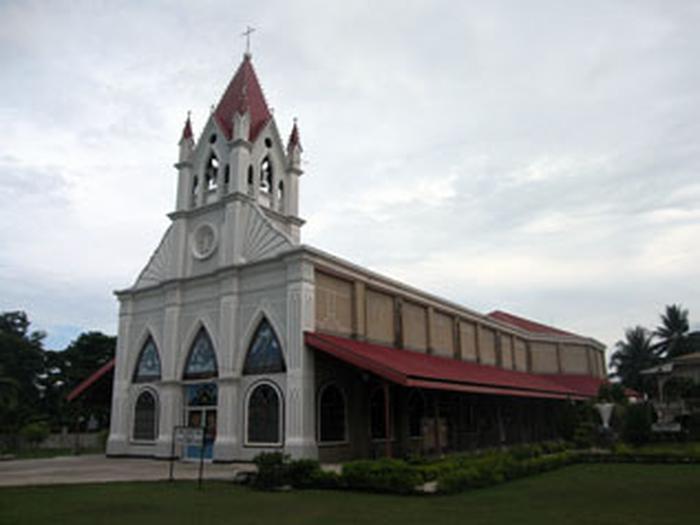 Source: http://santander.gov.ph/
St Gabriel the Archangel Parish is the only church in Cebu that has St. Gabriel the Archangel as its patron saint!
Before the St Gabriel the Archangel Parish church was built, residents of Santander had to walk 18 kilometers to the Immaculate Concepcion Parish in Oslob, Cebu, to attend mass. Imagine doing that every Sunday. Because of the unreasonable distance, the local folks petitioned for another church and at last, St Gabriel the Archangel Parish church was completed in 1898. The church originally faced the sea but this layout was changed in 1960 – the church now faces the road which is way more convenient for churchgoers, don't you think?
Did you know that the church of Santander is more than just a religious building? It is also a symbol of its people's awakening that led Santander to where it is today. It was a refuge for the local folks during the times of political persecution during the early 2000s with Santander's priests being vanguards of protecting the people's rights and interests.
The town's fiesta is celebrated every April. Legend has it that when the St. Gabriel statue is taken for the yearly procession, rain falls even when the sun is out.
Tostado Festival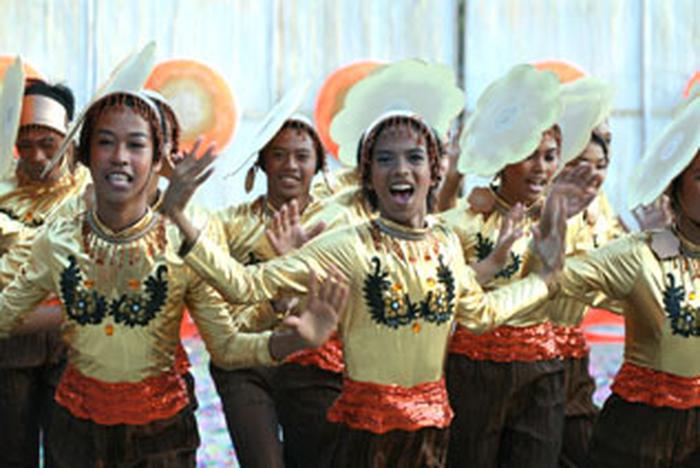 Source: http://santander.gov.ph/
The Tostado festival celebrates its… take a guess? It's most famous delicacy, of course, the tostado. What exactly is a tostado? A tostado is essentially a cookie, though research has failed to trace these cookies came to be baked (and well loved) as such in the town. The cookies made of sugar, flour, eggs, baking soda and shortening have been sold in their place for as long as they can remember.
The Tostado festivel was launched in April 2006 as highlight of the activities of the town fiesta. This is actually one of the first festivals conceptualized among Cebu's towns. Of course, street dances and lots of food (tostado, included) are available in Santander during this time. 
Baluarte Liloan
It was a part of a defensive wall of Aloguinsan to protect the residents from Moro marauders. It was built in 17th Century. 
Note: We would love if you can share with us pictures of the Baluarte. We will add in photo credits of course.
Tourist Attractions South of Cebu: Scenic Samboan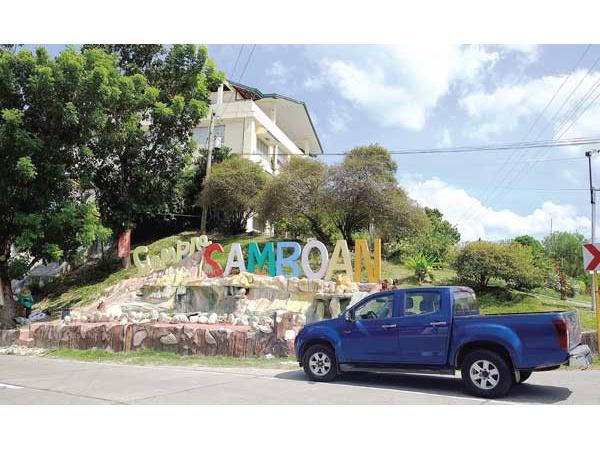 Source: manilatimes.com
Samboan is a quiet little town in southern Cebu. Quiet as it is, Samboan has a lot to offer, including colonial structures, natural attractions and the flavorful local delicacies.
Continue reading...
Tourist Attractions South of Cebu: The Famous Oslob, Cebu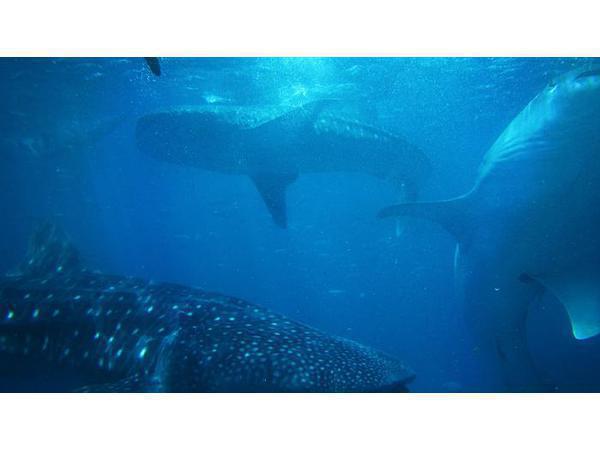 Source: OneCebu.com
The town of Oslob was founded in 1848 and consists of 24 barangays. Oslob is home to the second highest peak in Cebu which rises above 2,600 ft. or 800 MASL (Meter Above Sea Level).
Continue reading...
Tourist Attractions South of Cebu: Historic Boljoon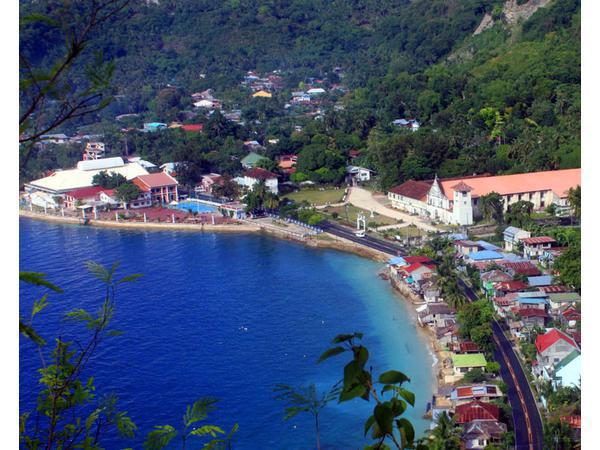 Source: http://boljoon.myguide.ph/, view from the Ili Rock
Boljoon is a historic town in the Province of Cebu. It was founded in 1660 and consists of 11 barangays. It is a 5th municipal income class and a part of the 2nd district.
Continue reading...
Tourist Attractions South of Cebu: Dalaguete, the Summer Capital of Cebu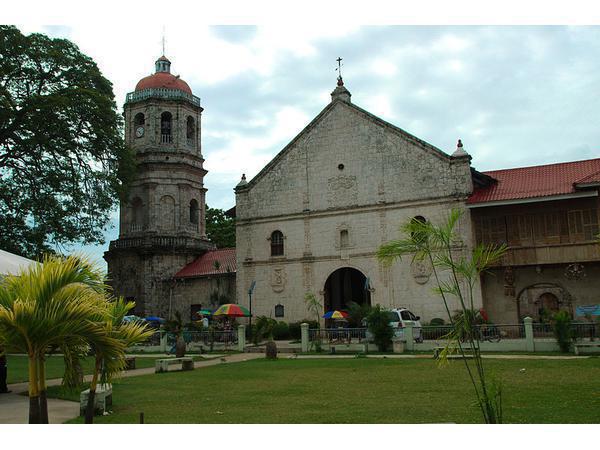 Source: Wikipedia
Dalaguete, a 1st class municipality in the province of Cebu, is referred to as the "vegetable basket" and the "summer capital of Cebu".
Continue reading...
Tourist Attractions South of Cebu: To Alcoy We Go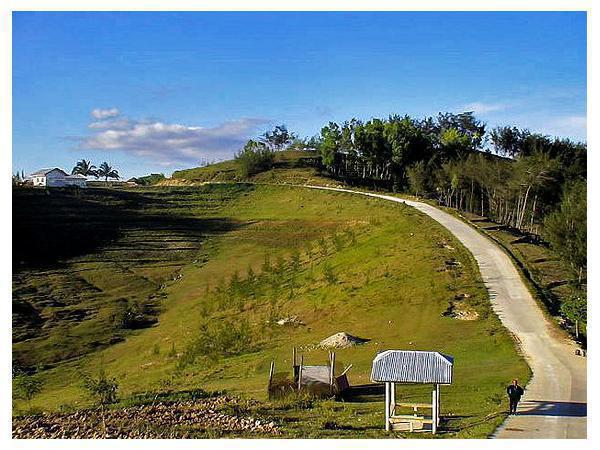 Source: Wikipedia
Alcoy has numerous beautiful beach resorts that won't break the bank. Not to be mistaken with Alcoy, Spain, Alcoy, Cebu is a 5th class municipality with a population of 16,979 people.
Continue reading...
SHARE IT