Tourist Attractions South of Cebu: Experience Talisay City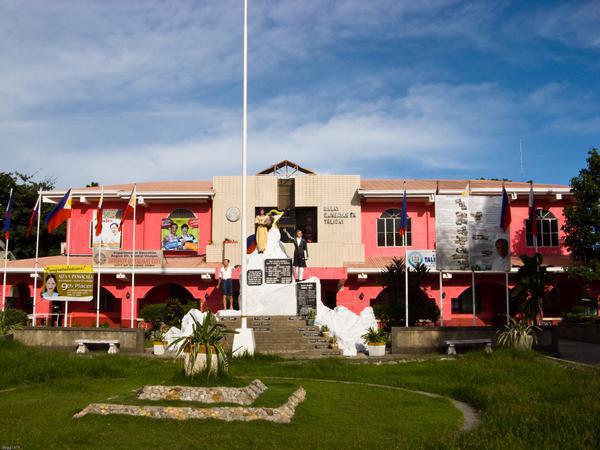 Source: Wikipedia
Now that we've completed the North of Cebu tour, let's proceed with the south. Our first stop is Talisay City. The City of Talisay has a lot to offer. A 3rd class city and close to the Metro Cebu area, Talisay is dynamic, booming, and like Metro Cebu, constantly traffic-prone.
Here's a crash course on the history of Talisay City. It was founded by Augustinian friars in 1648 and in 1849, it was converted into a municipality. Silverio Fernandez was its first gobernadorcillo.
Talisay City is rich in history, having served as the center of guerrilla intelligence operations during the 2nd World War. During their return, the US liberation forces landed on the shores of Talisay on March 28, 1945. March 26, 1945 marked the eventual surrender of Japanese forces in Cebu and is now an official holiday in the Province of Cebu. Several decades later, on December 20, 2000, the municipality of Talisay was converted into a city through a referendum. It now consists of 22 barangays.
The name "Talisay" is said to have come from "Magtalisay" tree that abundantly grows in the city.
So, what can we expect to see (and experience) in Talisay? Read on.
Halad Inasal Festival
Source: www.cebudailynews.com
Talisaynons are proud of their "Halad Inasal Festival" which places lechon baboy or inasal (roasted pig) front and center. Lechon from Talisay are one of the best you will ever taste. With crispy skin, juicy meat and just enough seasoning.
The Halad Inasal Festival is held every 15th of October. But, did you know that it is also a commemoration of the feast of their patron saint, Sta. Teresa de Avila?
Talisay Liberation Park
The Talisay Liberation Park was declared a National Historical shrine as it is the site where American forces landed in the area during World War II. After sauntering across mines hidden in the sand, they finally made through it and helped Filipinos clear out Japanese forces. The Talisay Liberation Park has 7 statues that honor both Filipino and American soldiers who committed their lives to freedom.
Annually, a re-enactment is held on-site. In commemoration of this, the city governor, Eduardo Gullas recently gave certificates to the 10 veterans who fought the war and provided free medications to the veterans.
Source: Consumer Live
Crocolandia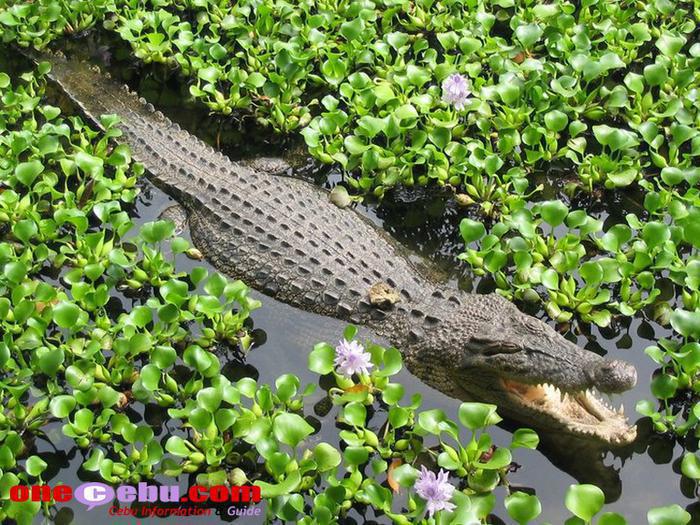 Source: OneCebu.com
Crocolandia in Biasong Talisay Cebu is perhaps the perfect place to educate your kid with regards to the kingdom of Crocodiles. Actually, it is a mini zoo. It is a 45 minutes to 1 hour drive from Cebu City proper. You can pass through Gaisano Fiesta Mall or under the bridge in Tabunok area and ride a tricycle from there. Being situated in the outskirts of Talisay, I strongly advise you to ask for some direction from the locals.
Crocolandia is home to numerous crocodiles as the name implies. However, it is also home to other wild creatures such as snakes, birds, owls, fishes, iguanas and so much more. Kids would surely be amaze on the view that they will set. The caretakers of this mini zoo make sure that every wildlife is given proper care. For kids and adults alike to be able to maximize the fun in the area, they offer good snacks in their canteen. For any reservations of inquiries, you can always give them a call at  (032)-511-9857.
Igotan Falls and Cave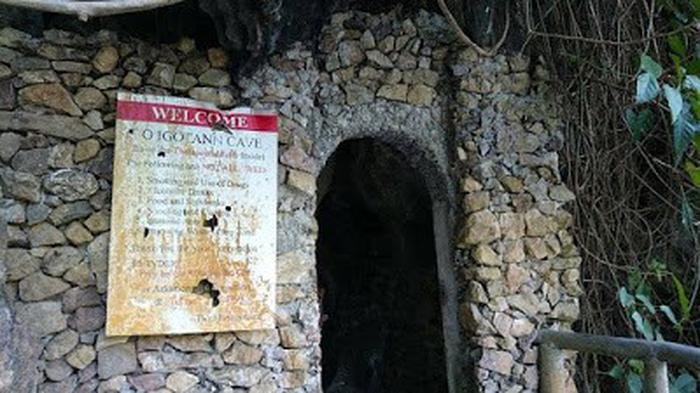 Source: www.vernongo.com
A waterfall inside a cave! Imagine that! Igotan Falls and Cave is located in Barrio Igotan, Brgy. Jaclupan, Talisay city which sometimes misspelled into Igutan.
It's under the care of DENR and the Talisay City LGU. It has a narrow passage which only allows a specific number of travellers to go in at a time. It has different stalactites formations. At the end of the cave, a cold waterfall awaits.
It has an entrance fee of P30.00, which includes a flashlight (you have to return it though!) and tour guides. No helmet is provided so, be vigilant! Always adapt "Leave No Trace" attitude.
From the Igotan Falls and Cave, you'll find a stairway that will bring you to the top of the mountain and where a chapel was located.
SHARE IT