BLUE DOT SALE: June 21-July 31- All Branches Nationwde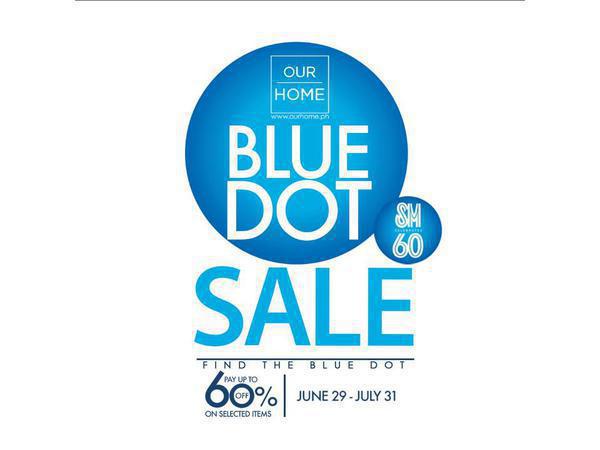 https://www.facebook.com/ourhome.ph
Pay 60% OFF in every BLUE DOTS!
Time to visit your nearest OUR HOME stores now and start looking for blue dots on those luxurious pieces! Turn blues into gold by availing selected items for up to 60% off!
Our Home BLUE DOT SALE is up for the whole month of JULY. So what are you waiting for? Start your blue dots hunting now!
SHARE IT