Cebuanos Travelling Abroad: Here's How to Find Your Way Around Mactan Airport's International Departure Area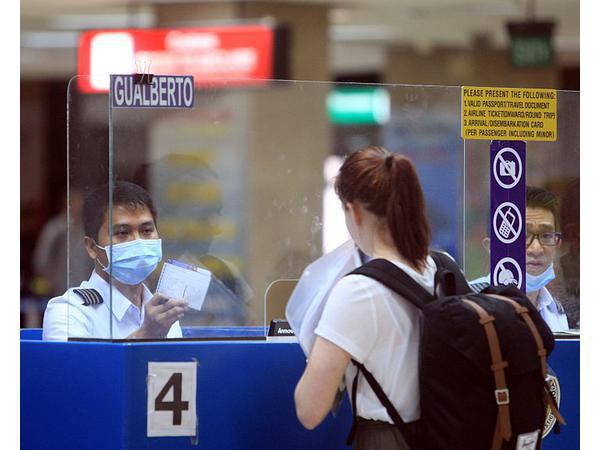 Source: Cebu Daily News
If you will soon be making your first international trip from Cebu City via the Mactan International Airport, this is a must read.
You already booked your tickets. You've already packed your bags. Yet, you're anxious because this *gasp* is your first time to travel to another country. Here, we will try to simplify the process of working your way around Mactan International Airport's departure area for you.
First, Checklist
Make sure that you abide by the weight limit for your check in bags and handcarry luggages, as set out in the terms and conditions of your required airline. Mactan International Airport has weighing scales that you can use. However, it would be better if you weigh your bags at home to save you the trouble of sorting through your stuff at the airport.
Passport. As this is going to be an international trip, make sure you have your passport ready. Your passport should still be valid at least six months after the date of your departure.
Tickets. Preferrably printed. Don't save it on your device. Print at least 3 copies. One for the check in counter, one for immigration and one for your return.
P750 in cash for your terminal fee. They don't accept credit or debit cards there, so make sure you bring sufficient cash. P750 plus a few hundred extra for snacks while you wait.
Step 1: Upon Entering the Gate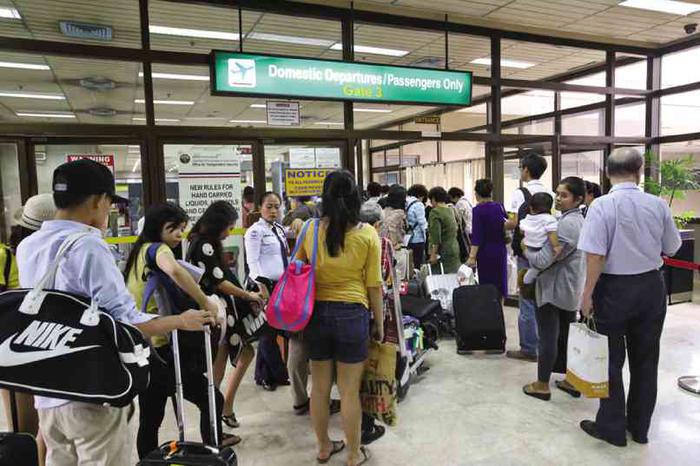 Source: Inquirer.net
You will be required to go through a body scanner, while your bags will be subject to go through an x-ray machine. Keep your eyes on your belongings. Make sure you zip your bag and if you can, do not choose bags with pockets. Put all your cellphone, watches, etc inside a bag and zip it up. Keep your eye on your bags as they enter and exit the x ray machine.
Proceed to the check in counters. Look for the logo of your airline. Cebu Pacific will be a bit further down the hall, very near Starbucks (there's only one Starbucks in there). Queue for check in.
What to Prepare:
What to Do:
Give your passport and tickets to the check in counter personnel
Wait for her to check you in
Wait for her to give you a printed boarding pass
Get Philippine Immigration Card to fill up (these are usuall placed on top of the check in counters)
What to Check After Leaving
Passport
Boarding pass with the right name
Step 2: Pay the Terminal Fee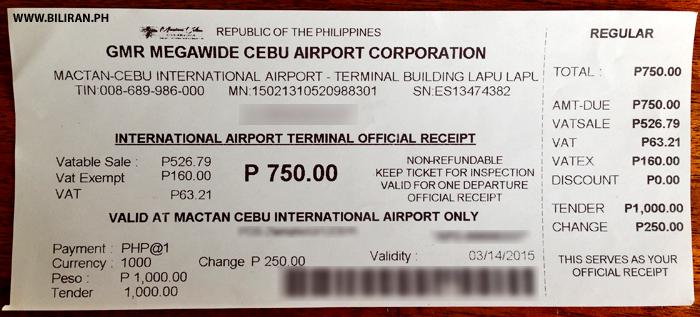 Source: Biliran.ph
After checking in, you have to go to the terminal fee booth. It is very visible. Look for the TERMINAL FEE signage. The booth is colored yellow the last time we checked. Sadly, Philippine airports require you to pay terminal fees. In Mactan, it's P750. In cash, no cheques, credit or debit cards are accepted.
What to Prepare:
What to Do:
Give the grumpy personnel your boarding pass and payment
Wait for her to give you're your boarding pass + terminal fee receipt. She will staple the terminal fee receipt to your boarding pass
What to Check After Leaving
Boarding pass with the attached terminal fee receipt
Step 3: X-Ray Machines, Boarding Pass Scan
Source: https://filipinotravelog.blogspot.com/2017/08/mactan-cebu-international-airport.html?m=0
Look for the boarding gate that has the sign "INTERNATIONAL DEPARTURES". Prepare your:
Boarding Pass
Terminal Fee Receipt
Passport
Scan your boarding pass on the scanner. Then queue for the next round of x-ray machines and body scanners.
Remember: 
No liquids beyond this point
Place ALL your important things including passport and phone in your bag. Close it.
Then go through x-ray
Watch your bags as it goes through the x ray scanner
Step 4: Immigration Officers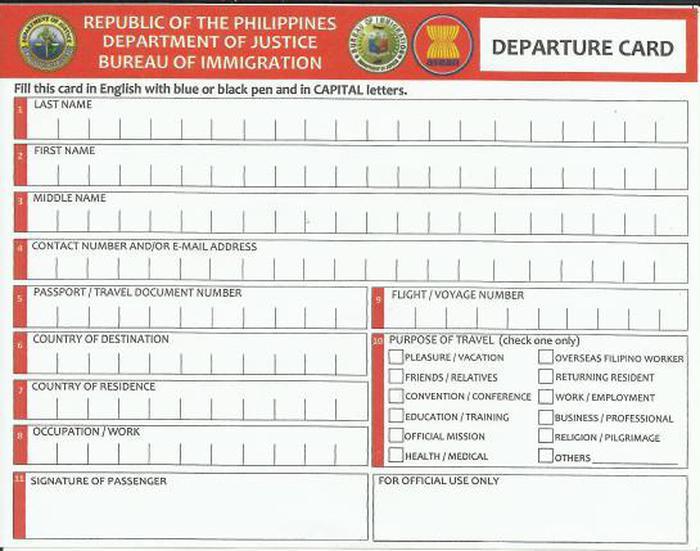 Source: The Lone Traveller
You will be asked to present your boarding pass, passport and terminal fee before you can queue for the immigration check. Do not forget to fill up the Departure Card. Prepare your:
Passport
Boarding Pass
Return Ticket
Invitation Letter, if any
Hotel Tickets if you supporting yourself during the trip
Government employees need to produce an official travel permit
Give the immigration officer your passport, boarding pass, return ticket and invitation letter or other supporting documents. You need to prove that you will not try to find work abroad and will return to the Philippines. Do not panic if the officer asks you questions about your financial capacity. That's part of their job. Remember though that even if you are cleared by Philippine immigration officers, that doesn't mean you will also be cleared by your destination country's immigration personnel.
Get all your documents and check that everything is there (especially your passport) before leaving the counter.
Step 5: Twiddle Your Thumbs at the Boarding Gate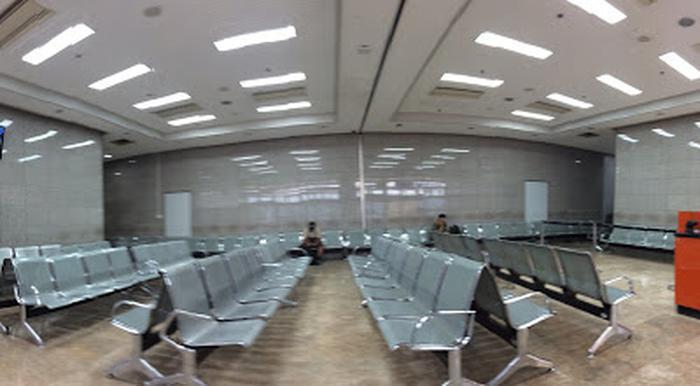 Source: https://filipinotravelog.blogspot.com/2017/08/mactan-cebu-international-airport.html?m=0
Find the gate number printed on your boarding pass. Go to that gate and wait for announcements in case it changes. Prepare your passport and boarding pass as they will check it.
What to Prepare:
After this step, when you're queueing up to board the plane, keep your passport but hold on to your boarding pass. The airline's FAs will check it.
SHARE IT