Hiring a Kitchen Remodeling Contractor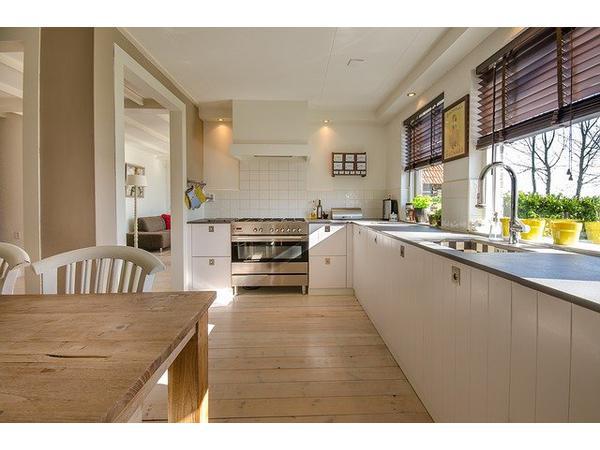 Pixabay
Take your time to do a background check. No matter how urgent your kitchen remodelling need is, take your time to do some "investigating".
Kitchen renovation is no small matter. You use your kitchen daily, whether you cook or not.
Referrals and Portfolio
Most remodelling contractors or "contractors" (those who have no license) have Facebook accounts, others who have invested in their online presence have websites. You can check out their social media accounts or Google reviews to initially assess the quality of their work. Check out the designs, the craftsmanship, the attention to details.
Take your time. No matter how urgent your kitchen remodelling need is, take your time to do some "investigating". 
Oftentimes, their Facebook accounts will showcase their best work. However, they surely won't display botched jobs. 
I would recommend that you go with referrals instead of contacting someone based on what you see on their Facebook albums. Ask your friend/acquaintance/colleague how working with them is like -- are they true to their word, do they give you proper timeline, are they responsible? What about their warranty?
What to Ask
Always ask for a contract and the scope of work. Understand what it included in the kitchen remodelling package and as much as possible, request for the breakdown to be specific.
Ask for the contractor's official ID. Some subdivisions require that you submit the contractor or workers' IDs. Some do not. Either way, it is important to validate the identity of your contractor.
Ask for their certification. This is non-negotiable.
When they bill, ask for an official invoice.
When you pay (money transfer, bank transfer, cheque) always ask for an official receipt. If they can't provide you an OR, then you can report them to the authorities.
Ask the Important Stuff
Remember to ask the hard questions and to communicate your concerns. What is your scope of work? What exactly are you going to replace and with what?
What materials do I need to buy and what materials will you supply?
If there are tasks that are not to your liking, communicate. Tell the contractor exactly what is acceptable. And also, remember to give praise to the workers where due.
Pricing
If you are working on a limited budget, inform the contractor of your budget beforehand. Go through each of the scope of work set out in the contract. Make sure it is in writing.
License to Operate
If the contractor has no license to conduct their business, do not hire them. They should be a legal entity, registered with the SEC or DTI. If they are not, it will be difficult for you to legally chase them.
Have you had any horror stories with "contractors" lately? If you do, share it with us so we know what to look out for.
SHARE IT