5 Haunted Places in Cebu to Go Ghost-Hunting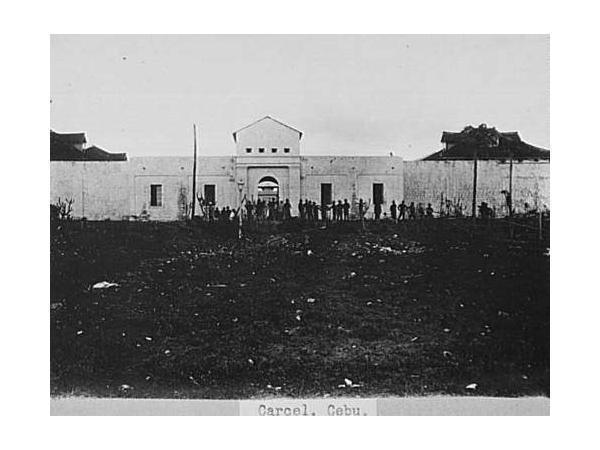 Carcel, Cebu. Wikimedia Commons
Before touring other places, you search for the best spots but have you ever thought about visiting the famed places?
As you read "haunted" you might feel a bit scared but some people have guts to face or see some of them.
In my own experience, I have seen a spirit. Way back when I was 10 years old. My mother asked me to go home and turn on the lights. Our house was built in "ELCO" times. Let's go back to my story. I was running out the plaza field to go home and turn on the lights. Unexpectedly, an old man was there, vividly standing in the upper veranda. As a kid, will you run or will you face your fear? Haha. You got me there. I ran. It was the scariest scene happened in my life even now. It was terrifying that I'm still shaken writing about it
While residing in Cebu, I heard of (and thus came up with) some places that would be very interesting to the ghost hunters.
Here are list that believed to be haunted.
Villalon Mansion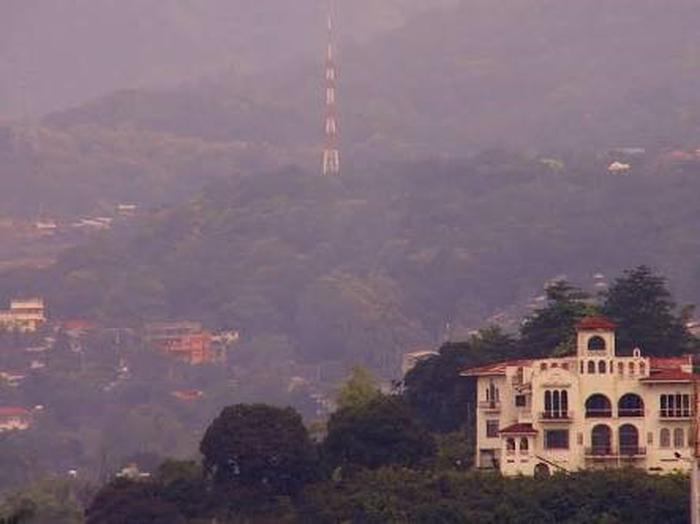 Villalon Mansion, Wikimedia Commons
When you're standing near the Capitol Site, you will see a pink mansion. It was believed to be haunted. It's located at the top hill that witness the beautiful view at night seeing downtown. Rich Cebuano Clans are said to live there.  They say there's a white lady that has been seen by many to be roaming around the place, the lights turn on and off on their own, and creepy sounds are heard by those people who lived there or even by some outsiders. It was said that one of the owners was talking to the spirit before he died. Now, it's off limits to outsiders.
Lambusan Cemetery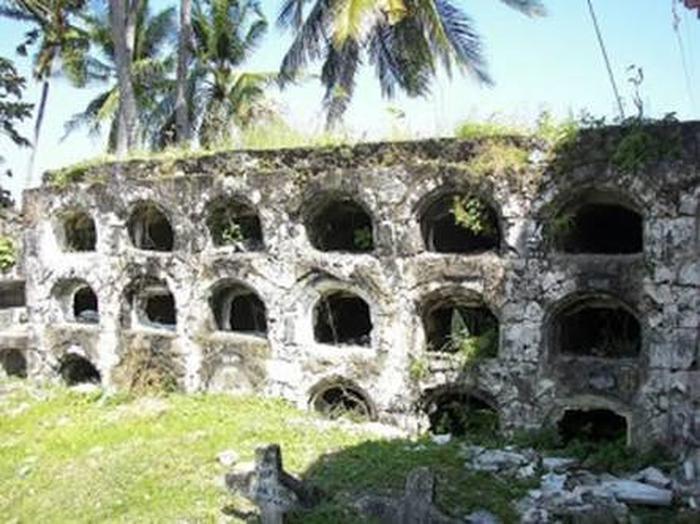 Lambusan Cemetery
It is one of the public cemeteries, commonly heard of to be a favorite haunting ground of spirits. The tombs there are rented by the dead's family members for one year and once they can't continue paying the rents, the bones of their deceased loved ones are stacked in a common area.
It is rated as one of the poorest and saddest cemeteries in Northern Cebu. You can definitely see skulls and bones anywhere that will give you major the willies.
Casa Gorordo Museum
Casa Gorordo
Our first Filipino Bishop, Juan Gorordo lived in this place. The Bishop died in the master's bedroom in December 20, 1934.
The staff said it isn't the bishop that they often see but a woman who was said to be the spinster sister of the bishop. She sits at the courtyard area in the Gorordo Private Chapel. As if she's patiently waiting for someone.
Museo Sugbo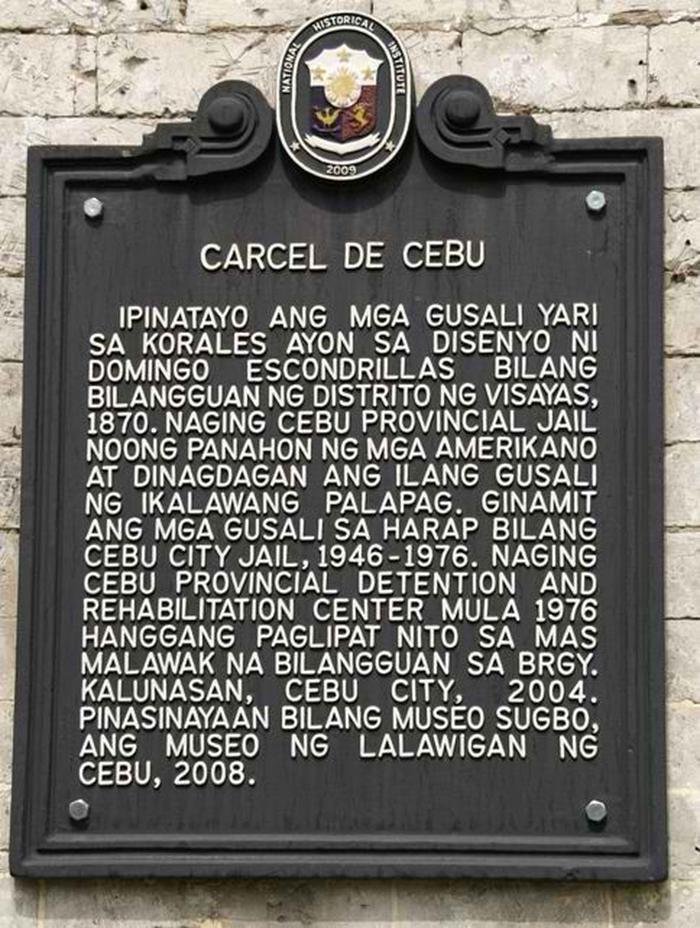 Museu Sugbu
The Museu Sugbu is also called "Carcel del Distrito". It was first built as a main prison in the Visayas District. It was race by Domingo de Escondrillas in 1869. The building's structure was made of coral stone blocks from Parian Church. It was renovated in 1892 adding a building behind the main structure. It was used over the century as a prison of Japanese and Americans. Now, it is one of the best museum in the Cebu and one of the topped haunted places in Cebu.
USC's Rudolf Rahmann Cultural Center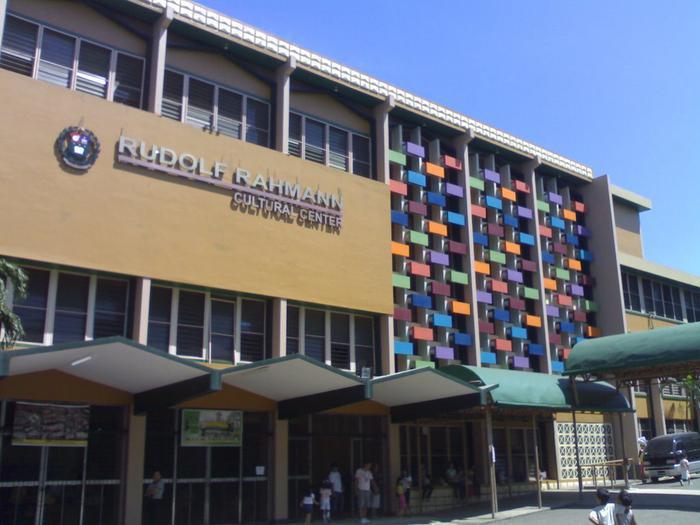 Source: Mapio.net
Imelda Amora, Minda Amora, Minda Mora. She has many names. Kids often call her "Minda Mora", who was said to be a former student in USC-South Campus. She's into theatre and often stays inside the USC Cultural Center, now known as the Rudolf Rahmann Cultural Center. She was said to be raped and killed by security guards and they buried her body at the USC-South Campus premises. The room, where she often stays in, remains locked until now. They say that her spirit is still there, screaming for help.
Have you ever wonder how to join ghost-hunting activities in Cebu? The Cebu Paranormal Society is reachable.
Some people have seen paranormal activities but others haven't. Me? I believe in them because I have seen some.
Must-See Sights in Cebu: The Historical Colon Street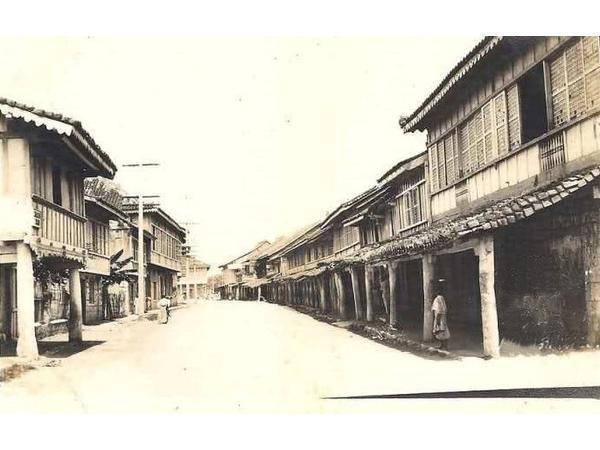 Source: Liane777, Wikimedia Commons
The oldest street in the Philippines, Colon street has evolved from being the center of shopping, entertainment and business to well, being a center of culture and history.
Continue reading...
Pinoy Urban Legends 1: Cebuano Urban Legends Your Grandfolks Probably Told You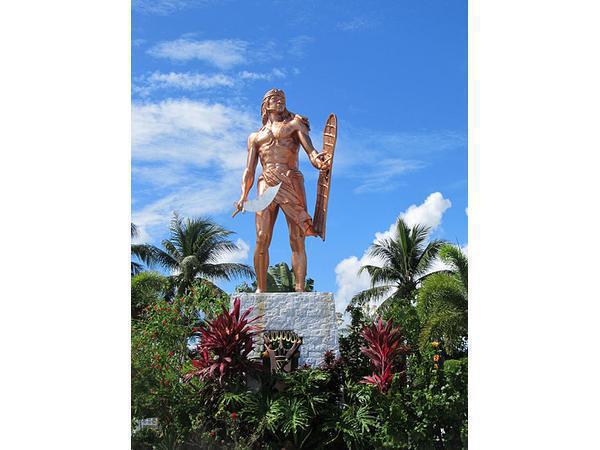 Source: Alpapito, Wikimedia Commons
According to Wikipedia.com Urban Legend is an urban legend, urban myth, urban tale, or contemporary legend is a form of modern folklore.
Continue reading...
SHARE IT