Investing in Professional Cleaners: Is it worth it?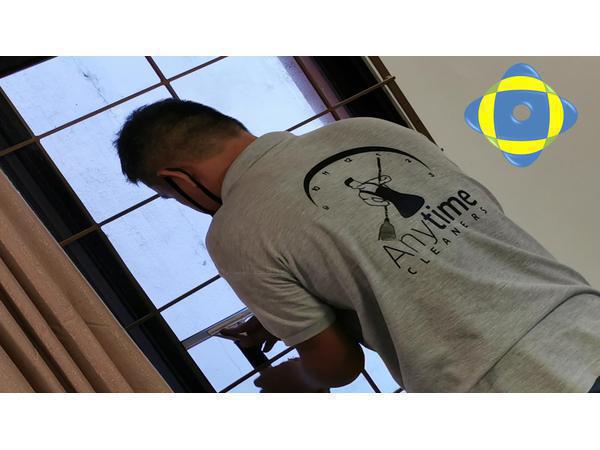 Let's face it, there are battles that you cannot fight alone. Some of those are cobwebs, dead (or alive) insects, lizards, and layers of dust.
NOTE: FROM AN ANONYMOUS CONTRIBUTOR. THIS IS NOT A SPONSORED AD. DO NOT REPRODUCE WITHOUT PERMISSION.
It took a while for me to decide to part with more money than I initially intended to, but in hindsight, it was money well spent.
First, you need to find the right cleaning company. It was a long journey for me. I emailed a couple of professional cleaning companies, asked for what I thought were freelance housekeepers, and even asked for referrals.
Anytime Cleaners
Why was I impressed with Anytime Cleaners?
Primarily, it was because their prices were transparent, no need to "pm for price". They charge by the sqm. If you don't know the floor area of your house, check out your tax dec, it should be there.
Second, Sir Adrian was accommodating, patient and quick to respond. Communication is multi-channel. Follow-ups are made regularly. Look up Bingko Velova on Marketplace. Despite the name, I guarantee you, this guy is legit!
I understand you'd be wary. I was too. I thought that they'll just basically sweep and wipe and mop.
Boy was I wrong. Anytime Cleaners' level of cleaning is something I have never witnessed before. Detail-oriented is an understatement.
Scope of Work
They will clean every nook and cranny of your house. Your bathroom? It will sparkle like new. Mine was a mess. But they made the impossible possible.
They will clean your windows (interior and exterior); as well as your grilles, doors and doorknobs; and corners and crevices.
They will wipe your (dusty, in my case) furniture. Your tables with those annoying glass marks? All gone.
They will remove cobwebs (lots of them) too.
You think you can do all these by yourself in 8-9 hours straight? I definitely couldn't.
Equipment
The team had industrial-level equipment. Ladders, fumigating machine (or fogger?), and UV disinfecting light. Whatever solution they used for the tables and furniture, I would definitely buy that.
They threw in the UV light disinfection for free– since I opted for deep cleaning service. Normally, UVC light disinfection would be P50 per sqm. Imagine the savings.
UVC light disinfection is a chemical-free sterilization process that disinfects the interior of your home through heat, killing all micro-organisms.
Rates
As I mentioned, the rates are transparent. No hidden charges. It's P60 per sqm for deep cleaning. Plus transportation cost. Easy calculation, no-fuss proposal.
Professionalism
Sir Adrian was extremely patient despite my changes in schedule. The team – Sir Clay and the rest of the crew were polite and great conversationalists. It didn't feel like strangers were in my home at all.
Sir Clay was really helpful – even to the point of helping me lug around heavy items. This isn't part of their job scope, take note.
Responses are lightning-fast. Any inquiries, they'll get to it right away.
Now, if you need any other referrals, send a message to Sir Adrian. He. Gets. Things. Done. Think getting a branded mattress with a day's notice is impossible? It is possible. He will have it delivered the next day as long as his network has the item you need in stock.
Is it worth it?
Now back to the main question: is spending a bit more on professional cleaners worth it? YES, if you hire the right professional cleaners. Invest in your home, your peace of mind, and your health. 
Lounging around in a clean, sanitized space is priceless. 
For me, it was money well spent.
For inquiries, you may contact them at [email protected] or check out their Facebook page athttps://www.facebook.com/AnytimeCleanersPh
SHARE IT