Where to Go for Meals and Snacks if You're on a Tight Budget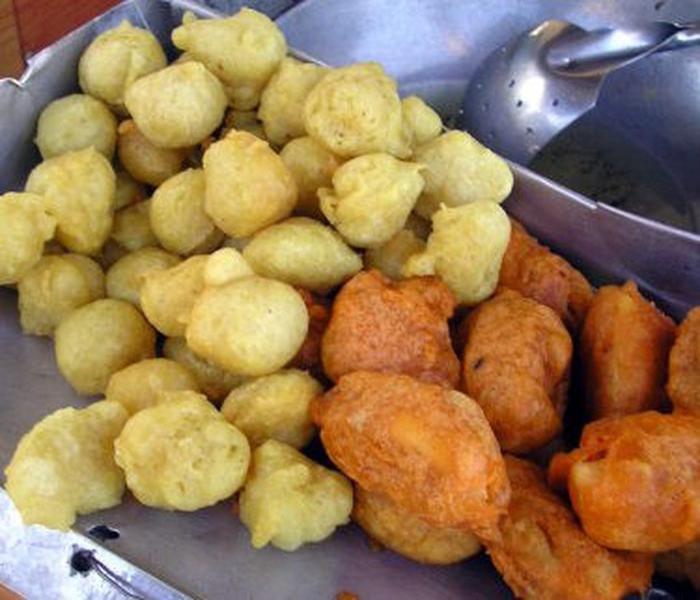 Fishball and Kwek Kwek, Filipino street food from Camarines Norte, My Visita Iglesia from Wikimedia Commons
When it's nearing pay day ("ting-bitay") and you only have limited cash left for food, you don't have to go on a forced diet. You can actually still eat your fill.
There are a number of food spots that are friendly to students or workers on tight budgets. These are usually the to-go places during the lean times when the salary or allowance is still a few days away.
Siomai Sa Tisa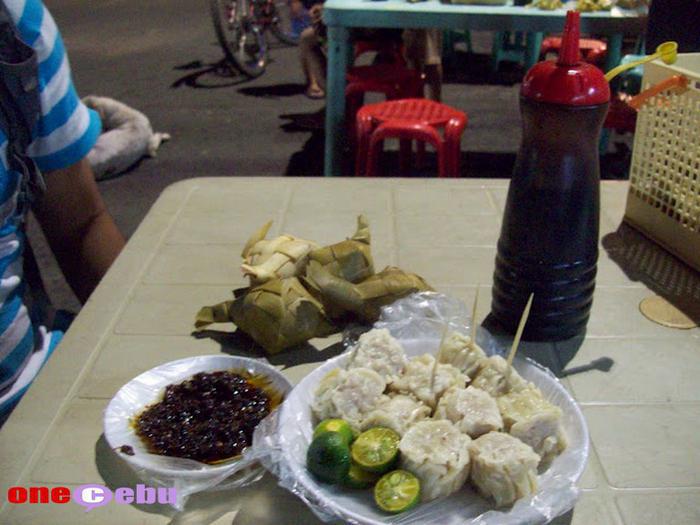 Among the top favorite food places of people on a budget is Siomai sa Tisa. Aside from the siomai strip in Barangay Tisa, there are many Siomai sa Tisa stalls everywhere. With just P7, you can already grab a piece of siomai or dumplings. puso or hanging rice costs P3-P5 each.  With just P30 or less, you can be full for lunch. These Siomai sa Tisa stalls are also open even for dinner, in some areas, which makes them an all-day food place.
Chinese Ngohiong
Chinese Ngohiong is also another fried favorite by many – especially students. These are small restaurants that are located in both University of San Carlos Main and Talamban campuses. They mainly serve Ngohiong or Chinese spring rolls. They also have other fried dishes like fried chicken, sausage and others. Many students and workers flock the small restaurants to have their fill of the day. Ngohiong costs only P7-P15 each. You can pair it with puso for P3-P5 and some soda or water. Then, you're good to go.
Larsian (Barbeque Stalls)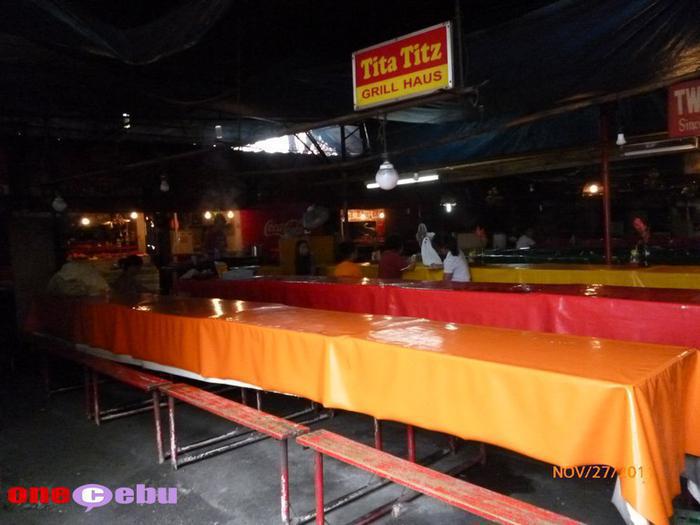 Larsian. For those who want a big meal with friends, then head out to Larsian. This is a barbeque place near Fuente Osmeña. There are many barbeque stalls that you can choose from when in Larsian. This is a great place to dine for a big number of people. You can choose different barbequed food from pork, isaw, adidas (chicken feet), chicken, hotdogs, and others. You'd only have to set aside at least P50 for your meal. It's affordable without hurting your budget.
Pungko-pungko (Street Food)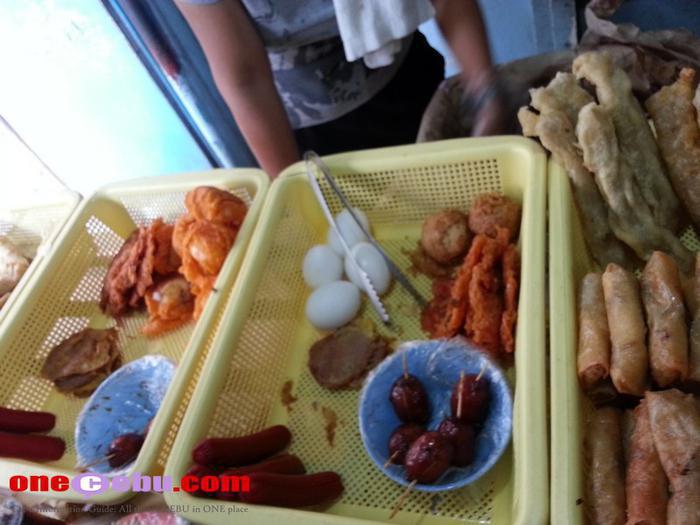 Pungko-pungko. This is literally translated to squatting or sitting down. These are usually those small-time food stalls that just bring with them their own small tables and benches where customers would eat. Thus, it is named pungko-pungko. They serve mostly fried food like ginabot (fried intestines), spring rolls, chicken, and other fried goodies. With just a limited budget, say P30 you'll be filled to the brim. The top pungko-pungko areas in Cebu are those near the Redemptorist Church and Cebu Doctor's Hospital.
SHARE IT