Must-See Sights in Cebu: The Olango Island Hopping Experience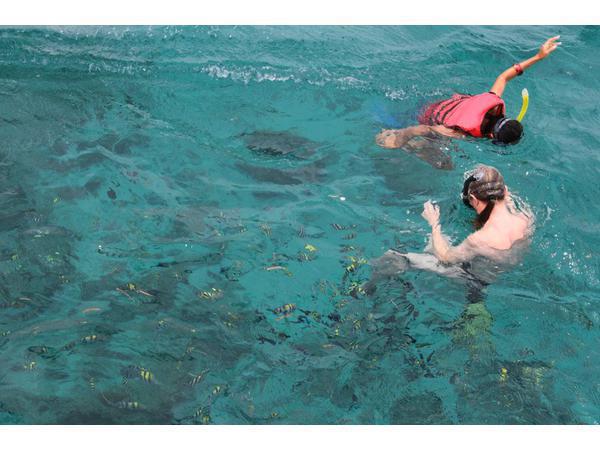 Source: Olango Island Hopping & Island Tour's Facebook Page
Island hopping is popular in Cebu. It is a great outdoor activity ideal for friends, family and corporate outing.
Aside from swimming, you will enjoy the beauty of nature and the sea treasures.
The most popular island hopping destination is Olango Group of Islands. The islands are surrounded by crystal clear water and breathtaking views.
We rented a motorboat for P3,000. The motorboat can accommodate 30 persons. We departed from the Punta Engaño Port, near Movenpick Hotels and Resorts.
Island 1: Caohagan Island
The first island we visited was Caohagan Island.  After a 25-minute ride, we have reached our first destination. The motorboat docked in the island shore and we were able to enjoy swimming. There is no entrance fee but you can give some voluntary donations for the community and island maintenance. There are souvenir shops and fresh seafoods in the island. You can request the vendors to cook any sea food dish of your choice. The vendors, as well as the people in the community, were very accommodating to both foreigner and local visitors.
Island 2: Nalusuan Island
Source: OneCebu.com
Our next destination was Nalusuan Island. It took us 20 minutes to reach the island. Unfortunately, we weren't able to dock in the shore. Yet, we were still able to enjoy the beauty of the island from a far and the crystal clear sea. And according to the boat man it was the perfect spot for swimming and snorkeling. We saw fishes, star fishes and corals. We made sure we had enough of swimming and snorkeling before we proceeded to our third and last destination.
Island 3: Talima Island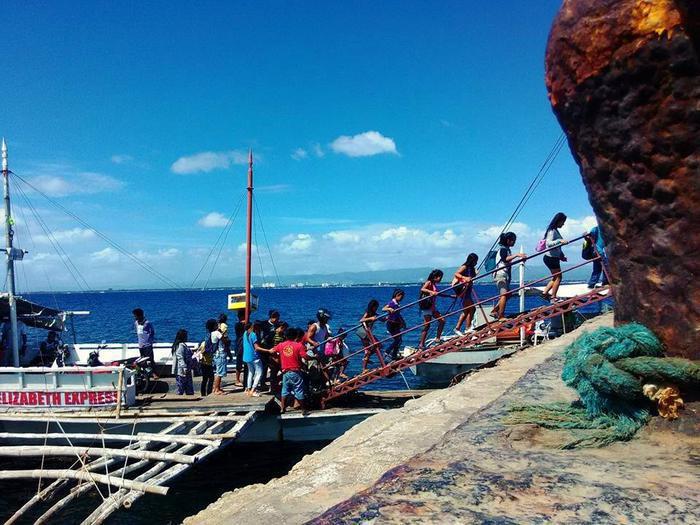 The last destination was Talima Island. The person in charge collected a fee of P50/person. Specifically, we visited the fish sanctuary where we saw different kinds of fishes and sea creatures. We had so much fun feeding the fishes. It was a good thing we brought bread with us. The fishes were not shy at all. They can go very close to you and you can actually feed them in your hands. After feeding the fishes, we got hungry too. So, we ate and then went swimming again.
For your convenience, it is advisable to contact travel agencies offering island hopping packages. Included in the island hoping package is the free use of goggles and life vest. You can also use the free grilling equipment on board the motor boat. Book ahead and plan everything. Bring enough food and your sun block lotion. Always be ready with your camera to capture all the beautiful sceneries.
There are a few people who will offer you island hopping packages when you visit any of these resorts in Punta Engaño: Tambuli (East and West), Shangri-la Mactan, and Movenpick.
Here's Your Guide to Nalusuan Island Resort and Marine Sanctuary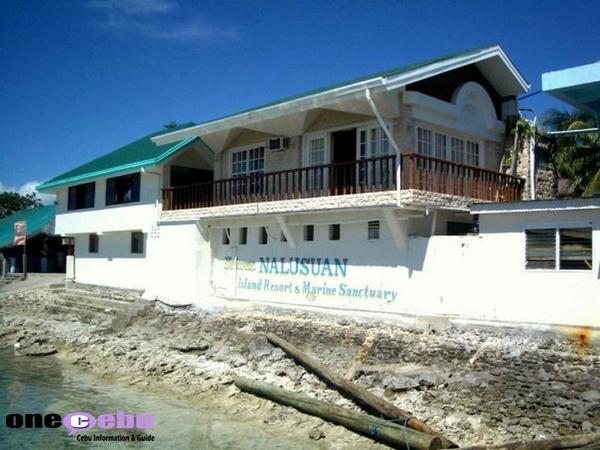 Source: OneCebu.com
Nalusuan Island Resort & Marine Sanctuary is an island between the province of Bohol and Cebu, particularly, Mactan Island, and is one of the islands comprising the Olango Island Group.
Continue reading...
Part I - The Best of Cebu's Cities and Municipalities - Oslob, Moalboal and Samboan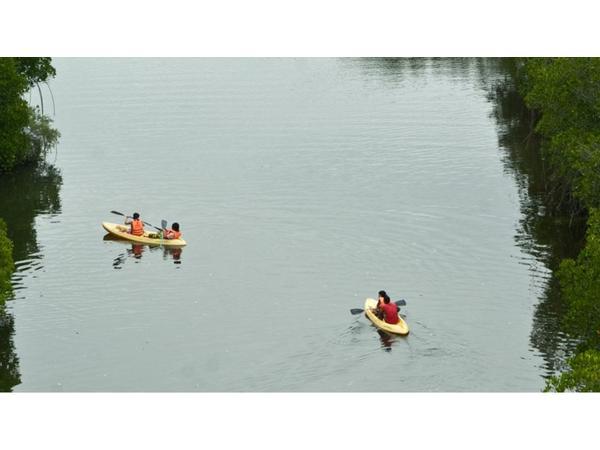 Source: http://www.bluewatersumilon.com.ph
No doubt that Cebu has become one of the top destinations here in the Philippines.
Continue reading...
Part II - The Best of Cebu's Cities and Municipalities - Alcoy, Argao, and Dalaguete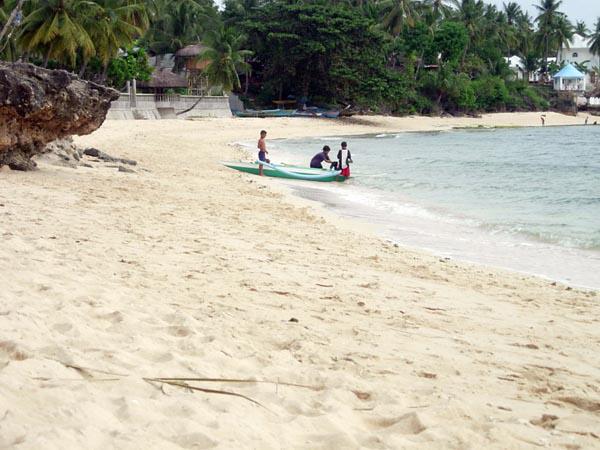 Source: Wikipedia
This is the second part of our The Best of Cebu series, highlighting the very best of Cebu's municipalities.
Continue reading...
5 Beaches to Visit in the Province of Cebu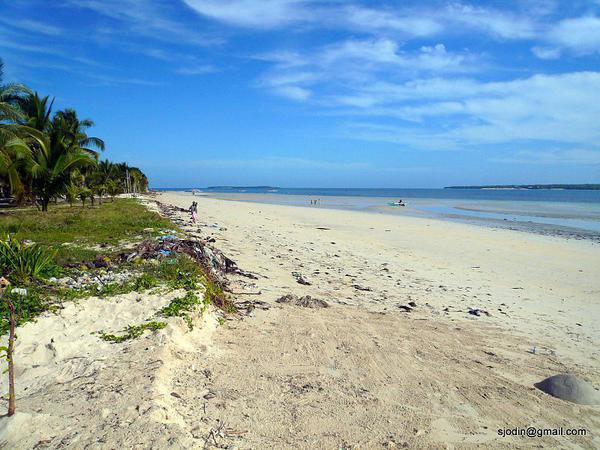 Source: Mats Sjödin, Wikimedia Commons
SHARE IT