Throwback to our Top 10 Favorite Backstreet Boys Songs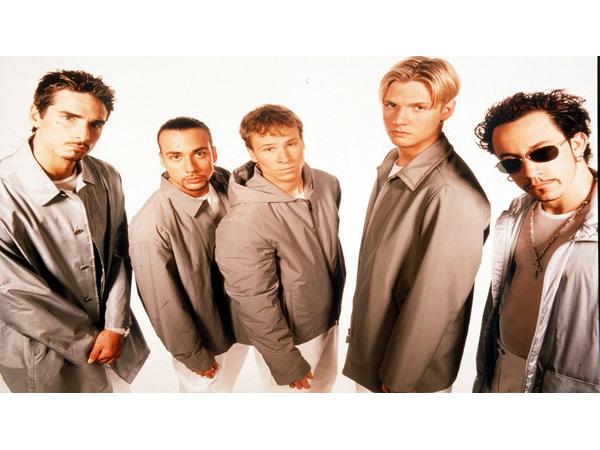 Source: Nerdist
More than a decade ago, Backstreet Boys captured the hearts of thousands of Cebuano fangirls. During the golden age of cheesy smizing boybands, Backstreet Boys reigned supreme.
Everyone knew them and their hit songs. While the Backstreet Boys may have fallen off the radar in recent times, here's some good news for all you fans out there! Backstreet Boys just dropped a new music video (cue: fangirl screams). Their new single, Don't Go Breaking My Heart is on YouTube and iTunes and Spotify. Or wherever you prefer to stream it.
Before you check out the video, let's take a trip down memory lane and listen to some of the best songs that BSB has in their discography. With so many chart-toppers under their belt, it was hard to narrow down to 10 but we did it (wipes off perspiration)! Sing-along if you know how!
I Want It That Way
This iconic song never gets old – even today – and when it was released, topped the charts and sat at number one in more than 25 countries.
As Long As You Love Me
Remember the dance routine with the folding chairs? We do! Aww bb!Nick was such a cutie. 
Everybody (Backstreet's Back)
This upbeat dance pop track was one of the most requested songs on the radio when it came out. The music video, which featured the BSC members as various horror film characters was a huge hit too!
Shape of My Heart
Another love song, another top 10 hit. This song also got a Grammy nod for Best Pop Performance by a Duo or Group with Vocals.
Show Me the Meaning of Being Lonely
The lyrics go like this, "Show me the meaning of being lonely/Is this the feeling I need to walk with/Tell me why I can't be there where you are/There's something missing in my heart." Awww… don't cry guys.
I'll Never Break Your Heart
AJ and Brian's vocals really shine in this sappy ballad number. Didn't we all collectively swooned when AJ crooned "From the first day/That I saw your smiling face/Honey, I knew that we would/Be together forever..."?
Larger than Life
This song was specially written and dedicated to all BSB fans out there thanking them for their love and support. Did you know that the music video for this song was one of the most expensive music videos to ever be made at the time?
The Call
https://www.youtube.com/embed/I6azzNTr6xE
In one of their rare turns as the bad boy, this BSB song is about a man who is unfaithful to his girlfriend. Message of the song aside, it's still a bop though!
All I Have To Give
Ahhh and oldie but goodie. Released in 1998, the song has enjoyed immense popularity, especially when performed at concerts. I still remember all the words, don't you?
Incomplete
This was the song that brought BSB back into the spotlight after a two-year hiatus. While it didn't quite make it to the top 10 in the US charts, it was still a hit song all around the world and is most definitely one of their strongest songs.
SHARE IT