Tourist Attractions North of Cebu: Liloan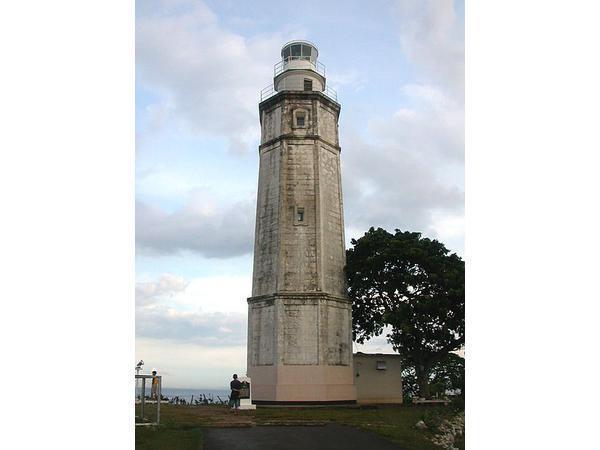 Source: Wikimedia Commons
There are so many things to do in Cebu province.
If you have more than a couple of days to spare, it would be great to tour both north and south towns and municipalities of Cebu. In this article, we stop at Lilo-an, the place of Rosquillos (flower-shaped cookies).
Bagacay Point Lighthouse
Bagacay Point Lighthouse is located at Brgy. Catarman, Liloan, 6002 Cebu City, Philippines.
It was built by the Spaniards in 1857 and reconstructed by the Americans by the mandate of President William Howard Taft in 1904. It is 72 feet (22 meters) high and uses solar energy. As of 2018, the lighthouse is already 114 years old!
It was considered a Historical Landmark by the National Historical Commission in 2004.
This lighthouse used to serve as a guide for sailors. At present, it is a good place for photoshoots, unwinding or for having a family picnic.
There is NO ENTRANCE FEE and PARKING FEES. So, it's an affordable alternative for those who just want to escape the city or indulge in the beauty of nature.
There's a Bar & Restaurant called "Sugba-sugba sa Parola" few meters away from the lighthouse.
Papa Kit's Marina and Fishing Lagoon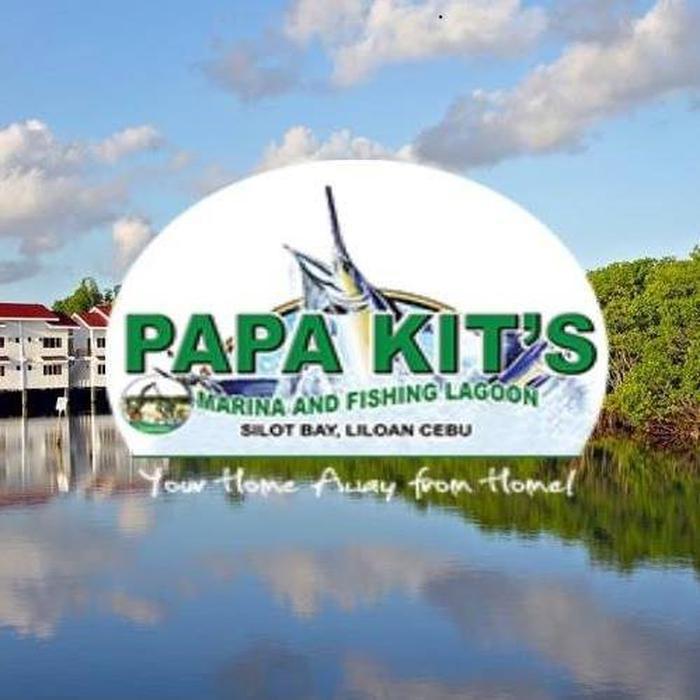 Source: Papa Kit's Marina and Fishing Lagoon
Managed by MenCa Development Corporation, Papa Kit's Marina and Fishing Lagoon It is located in Silot Bay, Liloan, 6002 Cebu City, Philippines. They offer many activities like fishing, ziplining, horse riding, aqua sports, wall climbing, jungle obstacles, and soon, they will have a water park.
Fishing
"Catch and Cook". If you catch Bangus or Tilapia, you can bring them home or let the restaurant cook for the fish you caught. Their fishing rod rental, with bait clumped with flour is Php 100.
Zip Lining
Their best attraction here is the zip line. The line is 800 meter and you'll experience the aerial view of the bay crossing towards Chattis Island. This will set you back Php 200 to Php 400 per person.
Horse Riding
You can rent a horse for Php 75 for 15 minutes. They have guides that will help you and hold the rope of your selected horse.
Aqua Sports
You can rent a canoe or paddle for just Php 200 per hour. If you're in a group, it's better for you to rent a duck pan for Php1,200 for 30 minutes. The duck pan can accommodate up to 12 persons.
Wall Climbing
You'll get to climb up to 40 feet if you somehow manage to reach the top. There's wind that will blow towards you, as if you're climbing a real mountain.
Jungle Obstacle
You'll experience walking along a hanging bridge for just Php 50, and Php 150 for riding a rope which will help you overcome this jungle obstacle.
Water Park
Aqua Quattro and Papa Kit's are working together to build a floating park.
Email: [email protected]
Front Office: (63)(32) 424-1086
Titay's Liloan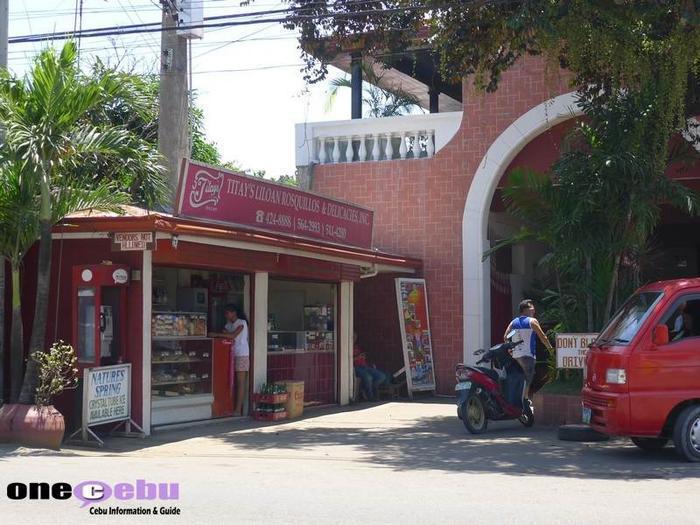 Source: OneCebu.com
The original Titay's is located in Poblacion, Liloan, 6002 Cebu City, Philippines. It was founded by Margarita "Titay" Frasco in 1907. She created a delicious biscuit in a rosca shape (ringlets – sometimes interpreted as floral shape). The name "Rosquillos" was named by President Sergio Osmeñia who was a provincial governor at that time. Rosquillos is Liloan's most famous delicacy they serve until now.
Today, the fourth generation of Frasco is managing the Titay's Liloan Rosquillos and Delicacies Inc. and is planning to export to other countries. They also turned their flagship store into a café. They can now accommodate 45 customers.
They also serve Otap, Galletas de la Carmen, Caicay, Penato, Banana Chips, Galletas de Bato, Hojaldres, Polvoron, Barquillos, Binangkal, Bread and Pastries. You can also buy some in department stores.
SHARE IT