Tourist Attractions North of Cebu: Tourist Attractions in Carmen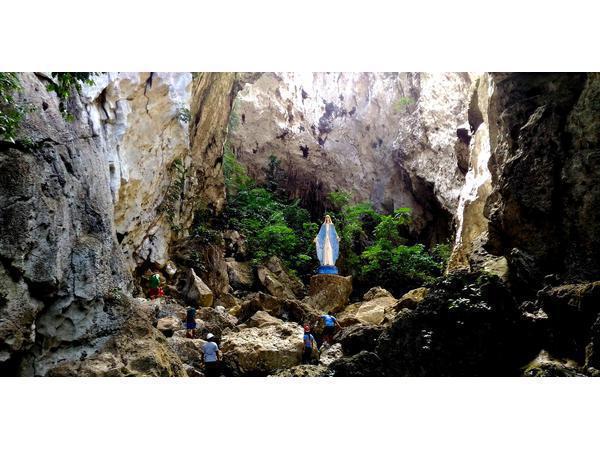 Source: Carmen - Our Cebu Hometown Facebook Page (VIRGIN MARY SHRINE at Lapus-Lapus Cave, Barangay Corte)
Carmen is one of the town provinces in Northern Cebu.
After reading this article, you might want to visit the town or add these sights to your bucket list!
Cebu Safari and Adventure Park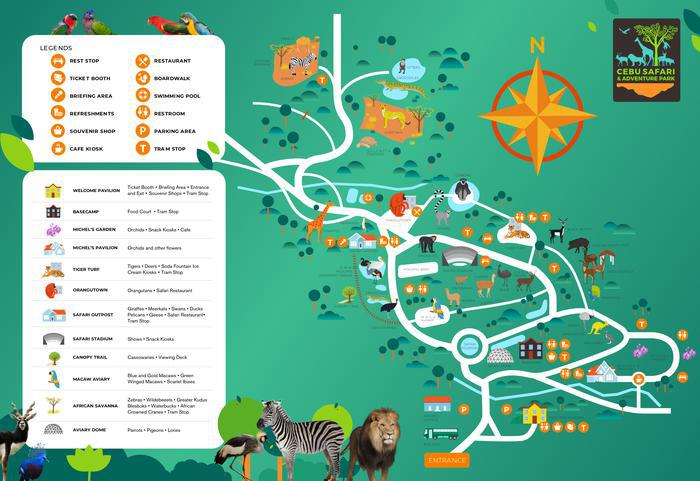 Source: http://www.cebusafari.ph/
As of now, this is the largest zoo in the Philippines and a world-class safari that is globally competitive. Cebu Safari is in a 2,000 hectare land owned by a businessman Michel J. Lhuillier. They're open from Wednesday to Sunday, 8am-5pm but the last entry/ticket selling is until 2pm. They just accommodate 2,000 person per day.
Entrance:
Adult: 800
Kids (2-3 ft): 50% off
Kids below 2 ft. is free. They give 20% discount to Senior Citizens and PWD.
Park rules and policies from their website:
Children 12 years of age and under must be accompanied by an adult at all times.
Keep fingers and hands away from enclosures or fenced areas.
Always remain behind protective barriers.
For the safety of our animals we ask that you DO NOT feed them unless they are in designated feeding areas.
Avoid knocking on glass windows or throwing things at the animals to get their attention.
Please refrain from using selfie sticks near the animals as they might mistakenly see it as food.
Please walk along designated walkways. No running inside the park.
Do not sit, lean or go over the fountain fence and climb on the animal sculptures.
DO NOT throw items or coins in any open water. Absolutely no swimming.
Outside food and drinks are not allowed inside the park.
Smoking and E-cigarettes are strictly prohibited inside the park.
Please leave your pets at home, we don't allow pets in the park or in your vehicles.
These items are also not allowed inside the park: drones, balloons, bicycles, rollerblades, , skateboards, scooters, deadly weapons, drugs, alcohol and any other noise makers.
DO NOT pick flowers or step on the plants.
Deposit trash in designated bins.
Wristbands must be worn at all times while inside the park.
Solicitations of visitors or selling of items is prohibited within the park grounds and its entrance gates.
Cebu Safari and Adventure Park reserves the right to close some attractions due to inclement weather conditions for the safety of the guests, the staff and the animals.

FOLLOW THE INSTRUCTIONS OF THEIR STAFF AT ALL TIMES. 

Please be advised that Cebu Safari and Adventure Park Staff reserves the right to escort any groups or individuals who are acting in ways deemed harmful to our animals or park, or that impinge upon the enjoyment of the park by other guests.
The park isn't complete yet so expect more. To date they have ziplines, bicycle zipline, obstacle course and a 25 meter swing. They have birds, mammals and reptiles. There are a lot of animals but some of them makes me want to visit the place just like Giraffe, Bengal tiger, African Lion, Dromedary Camel, Meerkat, Llama, American Bison, Plain Zebra, Striped hyena and different kinds of birds! They also have orchids and different decorative plants at Michel's Garden and Michel's Pavilion that would take your breath away (if you're a plant lover).
Reservations
For reservations, click here. 
You can visit their website at www.cebusafari.com for more information.
Durano Eco Farm and Spring Resort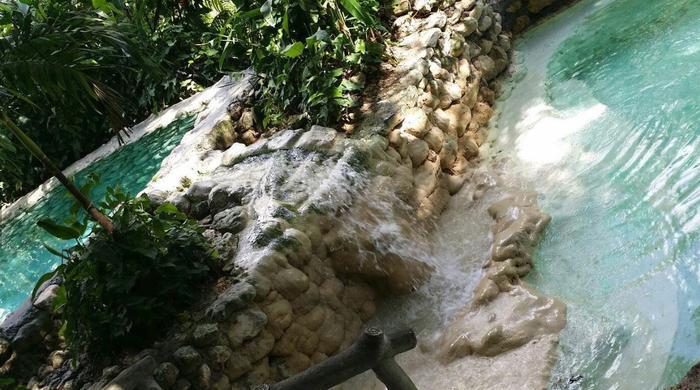 Source: https://www.tripadvisor.com.sg
Durano Eco Farm and Spring Resort is located in Brgy. Corte, Carmen. It is a natural farm which was remodelled to become a resort. It's a good place for relaxing, camping and bathing in spring water. They also built tree houses there. They have a portion of land planted with dragon fruits and the other one is developed to be a nursery for ornamental plants.
Entrance
Adult: 60
Kids: 30 (4-10 years old)
Table: 200-500
Tree House: 1,500-2,500
You can bring food since there's no corkage fee. There are food stalls but the goods there are limited. Visit their website at https://free.facebook.com/Durano-Eco-Farm-216897115051247/
St. Benedict Monastery (Our Lady of the Rosary of Manaoag)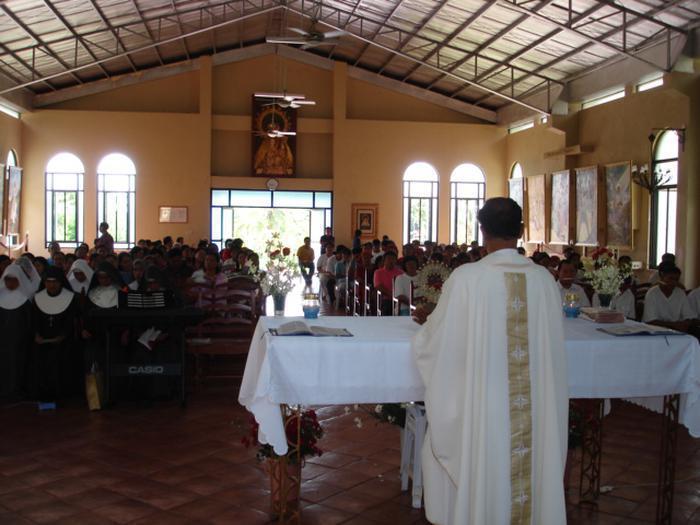 Source: osbsilvcebu.org
St. Benedict Monastery (Our Lady of the Rosary of Manaoag) is located in Brgy. Corte, Carmen. It is a shrine dedicated to Our Lady of the Rosary of Manaoag and maintained by Benedictine Monks of the Sylvestrine Congregation. It also serves as a Rosary Center.
They're open every 6am-6pm for prayer. Every second Sunday, there is a Holy Rosary in the morning and followed by a Holy Mass at 9am.  The feast is celebrated every September 8.
It was the first monastery Of the Order in the Philippines and established in 1999 by Order of St. Benedict of Montefano.
Lapus-lapus Cave
This is a hidden place for non-locals like me. It is called "Lapus-lapus" which means there many pathways going in and out of the cave. It is located in Brgy. Corte but before you travel, prepare yourself to go on a hike to make it through Lapus-lapus cave. It's has a rough and rocky road and slippery if it rains, so check the weather first!
The cave is great! The rock formations adds up to the beauty of nature. What's more, looking at the statue of the Virgin Mary standing on the mouth of the cave is absolutely awesome!
Source: Russel Estano, YouTube
Tourist Attractions North of Cebu: Things to Do in Compostela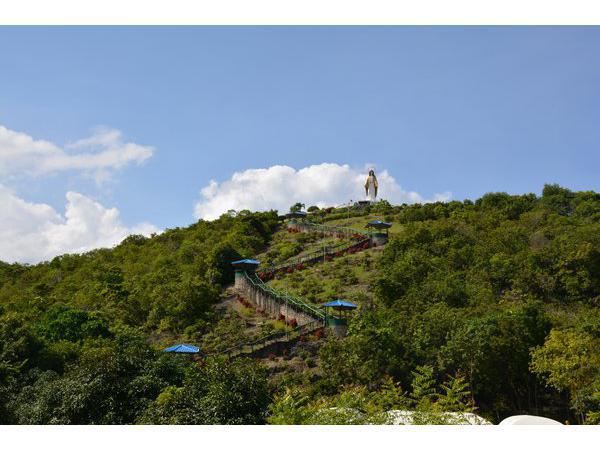 Source: compostelacebu.com
Tourist Attractions North of Cebu: Things to Do in Bantayan Island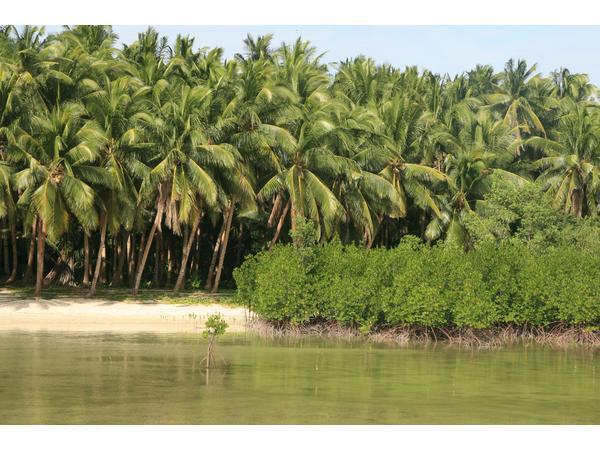 Bantayan Costline. Source: John Martin PERRY, Wikipedia
Did you know that Bantayan Island was once an ideal spot to send an advance warning to the larger islands in the Visayas?
Continue reading...
Tourist Attractions North of Cebu: Things to Do in Danao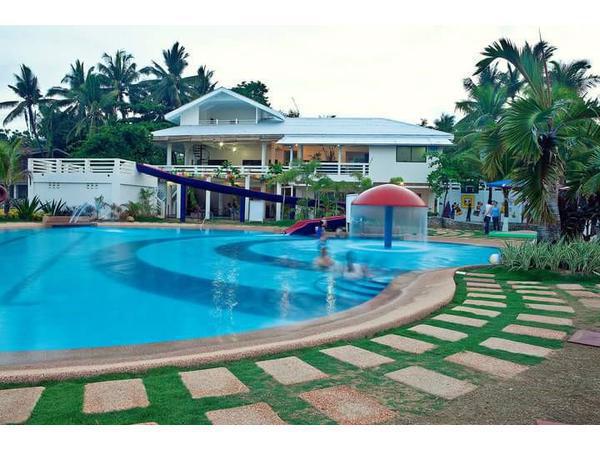 Source: Danao Coco Palms Resort
Danao is one of Cebu's component cities. Did you know that Danao used to be called the Kingdom of Nahalin before the Spaniards conquered Cebu in 1565?
Continue reading...
Tourist Attractions North of Cebu: Liloan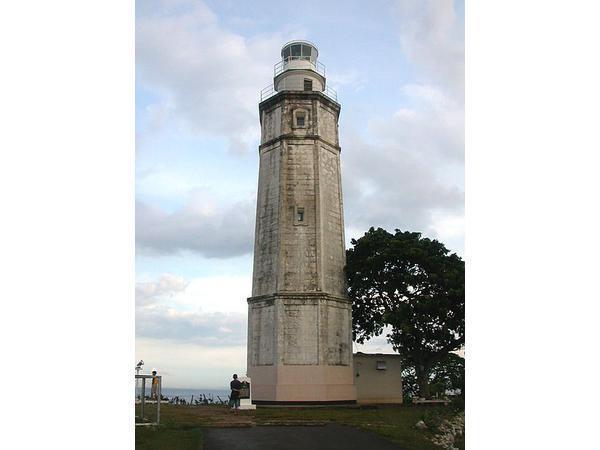 Source: Wikimedia Commons
Tips for Tourists Series: Old Churches in Northern Cebu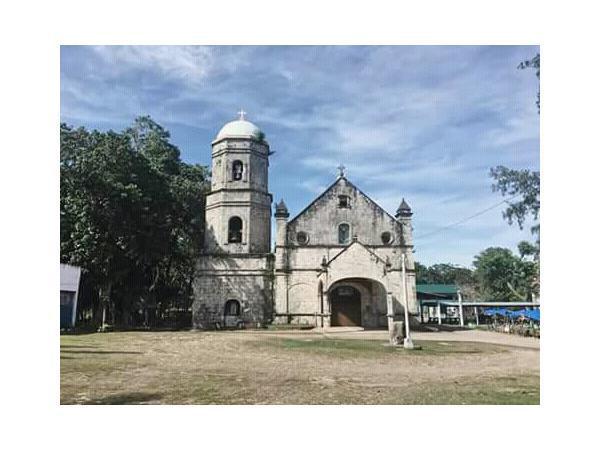 Source: San Guillermo de Catmon
Centuries of being colonized by Spaniards left Cebu (and the rest of the Philippines) with numerous old Catholic churches.
Continue reading...
SHARE IT