Tourist Attractions North of Cebu: Sights to See in Bogo City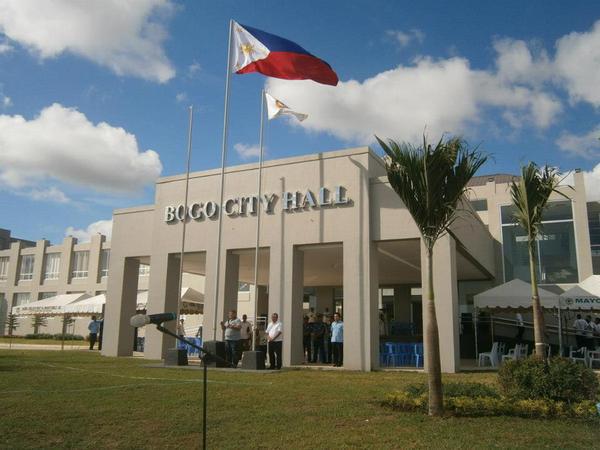 Source: http://www.cityofbogo.com
Bogo is located in the Northeastern part of Cebu. It consists of 29 Barangays and is a 6th city income class.
Bogo used to be a part of Municipality of Daanbantayan. It later became a town in January 1850. Fr. Jaime Micalot was the first priest in Bogo, as assigned by the Bishop of Cebu. He also decreed that St. Vincent Ferrer be the town's patron. On June 16, 2007 the town was declared officially a city.
I must say that Bogo City has one of the most informative websites out of Cebu's cities, municipalities and towns. From Citizen's Charter, to services (permits), to contact details and recreation centers, they have it all. Great job, Bogo City! 
Check out their website here: http://cityofbogocebu.gov.ph/
The name of bogo was derived from the Bogo tree that stood in its shores. Under the shade of the tree, a booming trade went on between sailors and the locals.
If you happen to be in Bogo, these are the spots that you should not miss.
Source: Lgu City of Bogo, YouTube
Capitancillo Islet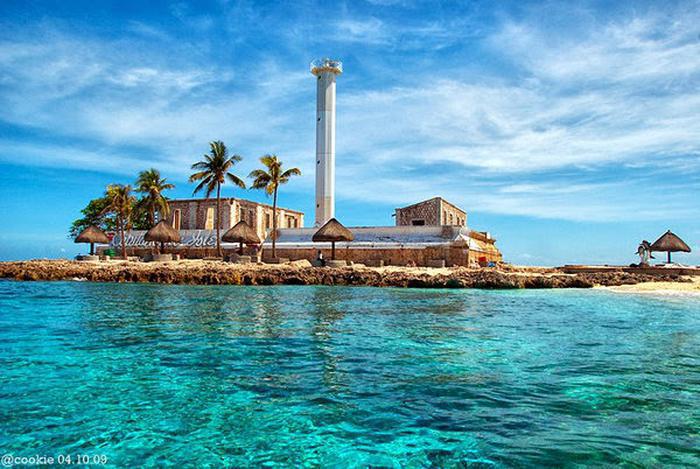 Source: The Bogo Times
Capitancillo Island is a historical site. It is a 6-hectare land, a protected marine sanctuary and uninhabited. It was built in 1905 and the steel tower was built in the 1950s. It has a height of 83 ft. (25m) and flashes 3 white lights every 10 seconds.
The Ormoc Shoal, Nuñez Shoal and the Southwest wall of Capitancillo serve as diving sites. You can ride a motor boat from Polambato Port, Nailon Wharf, Marangog Cove or Odlot Hideaway as a jumping off point to the island in less than an hour.
Legend has it that there was once a Captain Basillo (a captain of a Spanish trading vessel) who insulted the local Datu named Bugtopasan. So, Datu Bugtopasan cursed and put a spell on him. Captain Basillo and his vessel transformed into an island. True? Of course not.
Shrine of Our Lady of the Miraculous Medal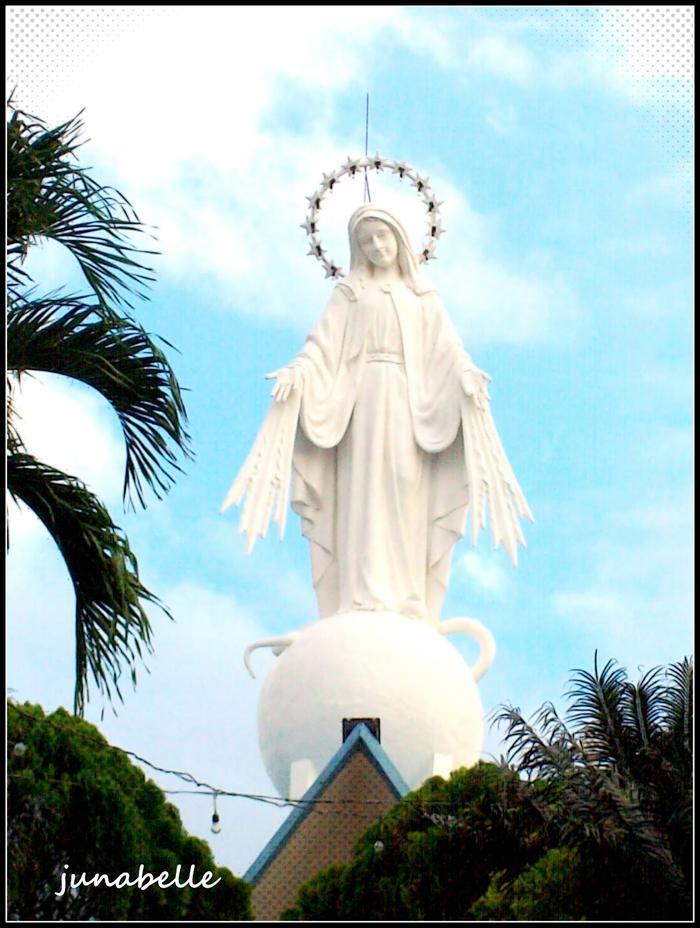 Source: Junabelle, Bogo Times
At the Shrine of Our Lady of the Miraculous Medal, you will find the statue of Virgin Mary on the top of the hill of Brgy. La Paz, Bogo City. It's quite a climb so make sure you're fit enough to if you prefer to walk. The stairs has 163 steps, so if you're not up to it, just ride a habal-habal (motorcycle) up the hill.
Their feast day is held every 27th of November.
During the celebration of the Virgin Mary's birthday every 8th of September, a procession from St. Vincent Ferrer church to the Shrine is held, and then the holy mass is conducted afterwards in the chapel (just below the statue of Virgin Mary). There, medals blessed by the priest are sold by vendors. You can also pray or light a candle in the chapel.
Arapal Nature Retreat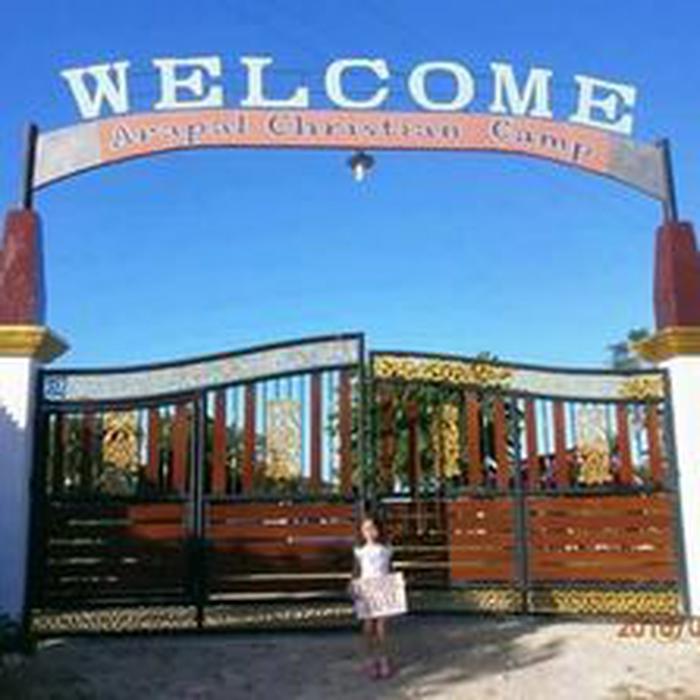 Source: https://arapalnatureretreat.com/
Arapal Nature Retreat used to be called as Arapal Children's Home. It was later renamed into Arapal Nature Retreat by Salvador Cariaga who is also the founder of Arapal Christian Camp.
It is located in Brgy. Arapal, Anunag Sur, Bogo City. It offers camping, hiking, and spelunking. You also have the chance to harvest fruits or vegetable (seasonal). And even learn through conference or seminars about organic farming and raising livestock!
They're open from Monday to Friday from 9am-5pm. They're open on Saturdays only by appointment and are closed every Sunday.
Tel. Numbers:
+63 917 123 4295
+63 917 784 5916
 You can visit them at www.arapalnatureretreat.com for more information and inquiries.
Bogo Barbeque Plaza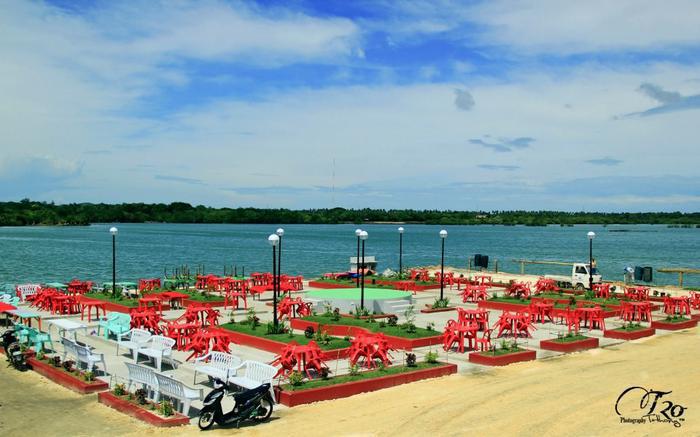 Source: The Bogo Times
A plaza to chill, hangout and have barbeque? Yes, please!
The Bogo Barbeque Plaza, a much more relaxing version of Larsian, was unveiled last September 29, 2012. All barbeque vendors are provided a place to sell their goods, all in one place. Isn't that amazing? It is located near the pier. The cool breeze from the shore and the smell of grilled barbeque feels perfect!
I have to say, Bogo City is doing a great job.
Tourist Attractions North of Cebu: Things to Do in Compostela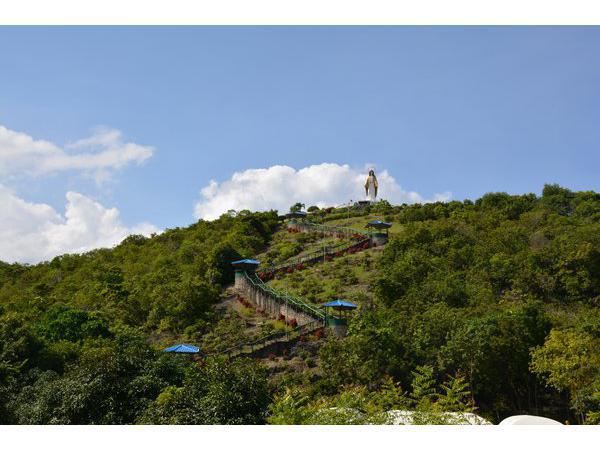 Source: compostelacebu.com
Tourist Attractions North of Cebu: Things to Do in Bantayan Island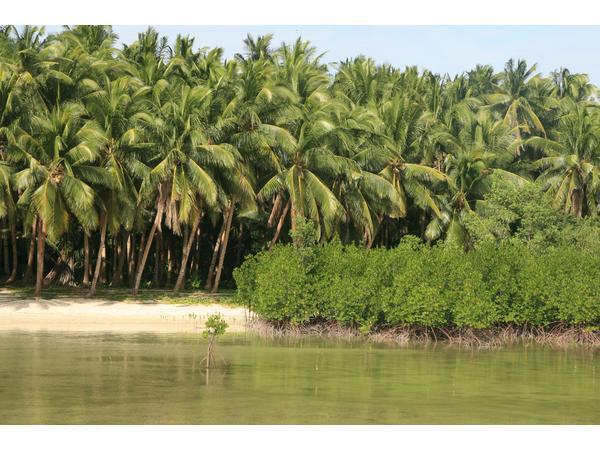 Bantayan Costline. Source: John Martin PERRY, Wikipedia
Did you know that Bantayan Island was once an ideal spot to send an advance warning to the larger islands in the Visayas?
Continue reading...
Tourist Attractions North of Cebu: Things to Do in Danao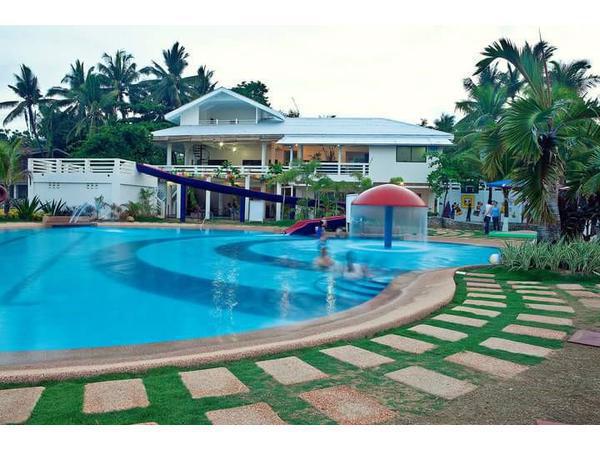 Source: Danao Coco Palms Resort
Danao is one of Cebu's component cities. Did you know that Danao used to be called the Kingdom of Nahalin before the Spaniards conquered Cebu in 1565?
Continue reading...
Tourist Attractions North of Cebu: Liloan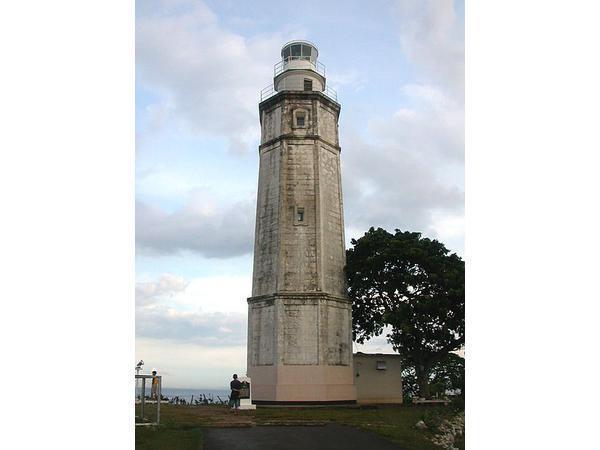 Source: Wikimedia Commons
Tips for Tourists Series: Old Churches in Northern Cebu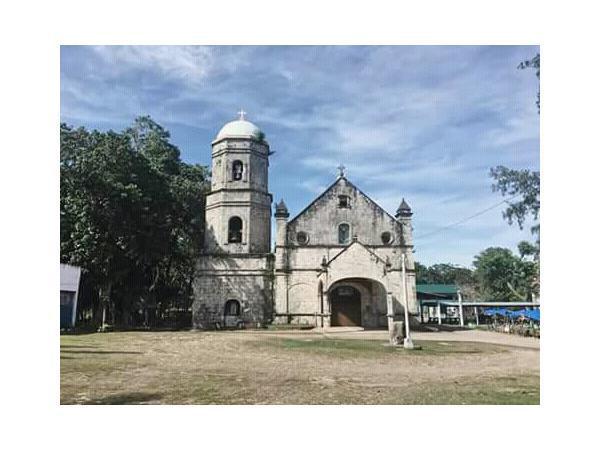 Source: San Guillermo de Catmon
Centuries of being colonized by Spaniards left Cebu (and the rest of the Philippines) with numerous old Catholic churches.
Continue reading...
SHARE IT