6 TED Talks that will Change Your Life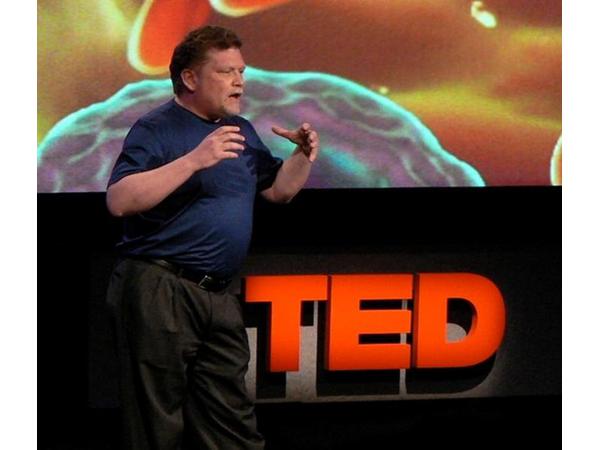 Medical animator David Bolinsky's presentation at TED conference 2007. Wikimedia Commons.
You've definitely watched at least one TED talk in your life, haven't you? A nonpartisan nonprofit that is devoted to spreading ideas, usually in the form of short, powerful talks, TED has actually been around since 1984.
Originally for Technology, Entertainment and Design (hence TED), TED talks today cover almost every single imaginable topic. With thousands of videos in over a hundred languages, there's a mind-boggling array of TED talks out there. Here are 6 that will make a difference in your life.
The transformative power of classical music by Benjamin Zander
If your eye glazed over at the mention of classical music, you really have to watch this! An oldie but a goodie, Benjamin Zander is an English conductor who charmingly breaks down and explains a couple of classical music concepts in such an easy and understandable manner that proves that classical music can be appreciated by everyone.
The price of shame by Monica Lewinsky
If you're old enough to remember when Monica Lewinsky was dominating headlines but don't know what happened to her after that, this is a TED talk you have to watch. Listen to her side of the story, and the impact that the media coverage had on her – something that is more relevant than ever in today's digital age.
How to spot a liar by Pamela Meyer
Did you know lie-spotting is a science? Learn the rudiments of how to spot a lie with Pamela Meyer, a certified Fraud Examiner. This TED talk comes complete with case studies in the form of videos – including a clip of Bill Clinton in response to the Monica Lewinsky scandal, especially poignant after watching her TED talk.
How to sound smart in your TED Talk by Will Stephen
In his own words, Will Stephen has nothing for you in this talk. Nothing. And yet, this talk that supposedly has nothing, is chock-full of techniques you can adopt to make yourself look good while presenting. We can all agree that's super useful at work, yeah?
Why people believe they can't draw – and how to prove they can by Graham Shaw
Who thinks of themselves as someone who can't draw? *raises hand* But that's simply not true as this talk by Graham Shaw will prove. Simple and heart-warming, this talk will bring a smile to your face and possibly a tear to your eye too.
How to use one paper towel by Joe Smith
This one simple trick could save so much paper towels every year! And all you need to do is watch this 4-minute video to find out how. 
SHARE IT