Pinoy Recipes: How to Make Pinakbet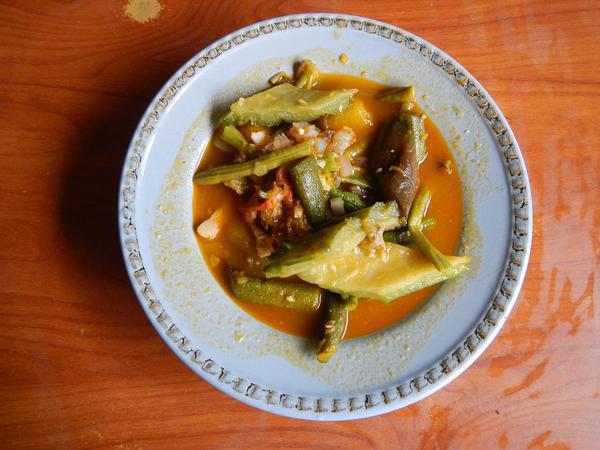 Source: Ramon FVelasquez, Wikipedia
Pinakbet is derived from the Ilokano terminology pinakebbet, which translates to "shrivelled". I couldn't find a direct translation of pinakbet as a dish, so I'll try my best to describe it for you.
An indigenous dish, believed to have originated in northern Philippines, pinakbet is mostly made of sliced or cubed meat with fermented fish (bagoong), and a whole assortment of vegetables including bitter gourd (ampalaya), eggplant, tomato, okra, chilli peppers, beans and more! So those who love their vegetables are sure to enjoy this dish.
Since most of us normally won't have time to ferment fish on our own and bagoong is not easy to come by, let's just stick to shrimp paste for now.
Ingredients
2 cups water
1 tablespoon cooking oil
1 small peeled and chopped onion
2 cloves of peeled, minced garlic
½ pound cubed pork belly
Shrimp paste
2 chopped tomatoes
6 to 8 okra, with the ends trimmed
½ bunch long beans cut into small lengths
1 ampalaya (bitter gourd) with no seeds
1 large eggplant cut 1 inch thick
salt and pepper
soy sauce optional
Cooking Instructions
Heat oil in a pot over medium heat.
Sautee onions and garlic
Add in the minced pork and stir until the meat is light brown
Continue stirring and add in shrimp paste. Continue to stir for about 5 minutes.
Add in tomatoes and stir again.
Add water, stir and boil for a few minutes.
Lower the heat, cover and let it simmer for about 15 to 20 minutes. Then add in another half cup of water.
Add in okra, beans, bitter gourd (amapalaya) and eggplant. Stir.
Continue to cook for about 5 minutes. Then add in salt and pepper.
Serve hot. Enjoy!
Pinoy Recipes: How to Make Garlic Fried Rice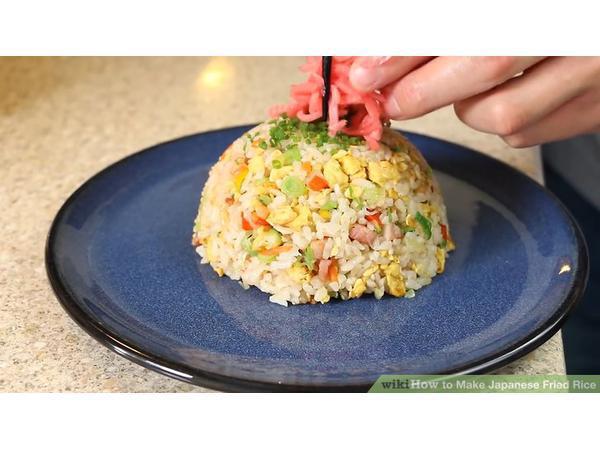 Source: wikiHow
Oh the smell of garlic fried rice. It is easy to cook and we Cebuanos love it. Normally it is served for breakfast since the rice used are usually leftovers from the night before.
Continue reading...
Pinoy Recipes: Scrambled Eggs with Chopped Prawns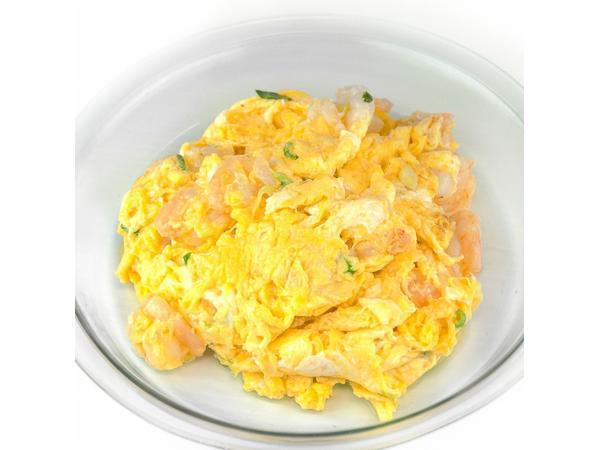 Source: Hoy's Wonton House
Although scrambled eggs is not an original pinoy recipe, we added it here since a lot of Pinoys cannot go through breakfast without scrambled eggs (or sunny side up – but we don't need a recipe book for this).
Continue reading...
Pinoy Recipes: Turon (Caramelized Banana)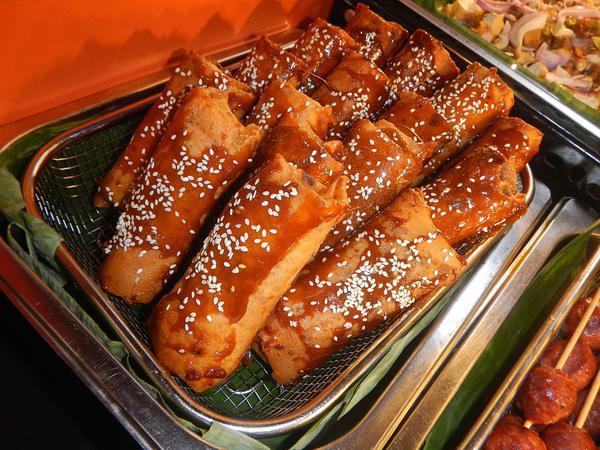 Source: Judgefloro, Wikipedia
Who doesn't love caramelized banana?! We do! Thais have their version, Malaysians have theirs, Indonesians have their own versions of the turon too. But the best one for us, is the Filipino caramelized banana.
Continue reading...
Pinoy Recipes: Utan Bisaya (Local Vegetable Soup)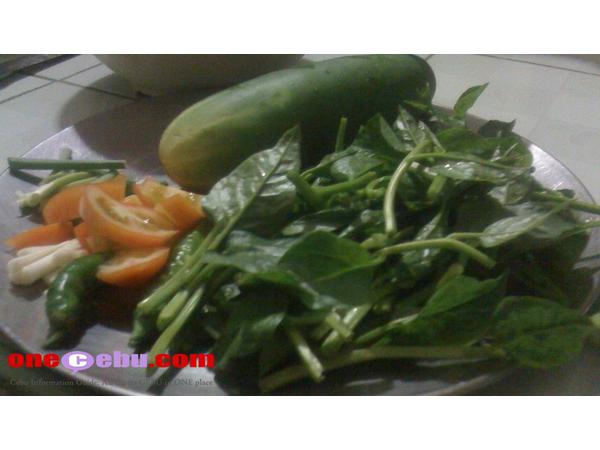 OneCebu.com
Being a true-blue Cebuano, one must have tasted the ever-famous local vegetable soup or in local dialect, "Utan Bisaya".
Continue reading...
Pinoy Recipes: The Ultimate Filipino Pork Adobo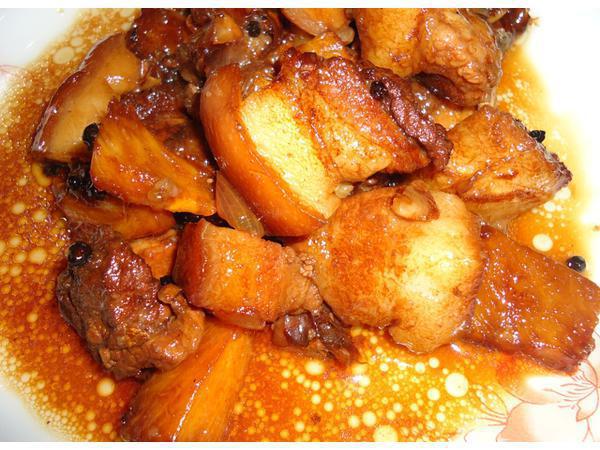 Source: Obsidian Soul, WIkipedia
SHARE IT