Pinoy Recipes: The Ultimate Filipino Pork Adobo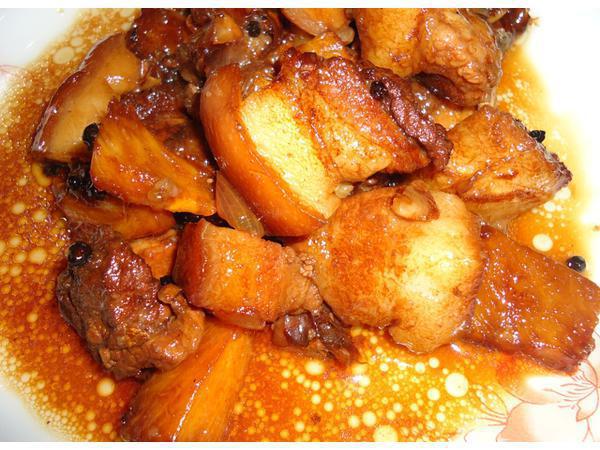 Source: Obsidian Soul, WIkipedia
We know a lot of non-Filipinos who love adobo – may it be chicken or pork.
Adobo is not the actual name of the dish, rather, it is the method by which a dish is cooked. Hence, you need to specify if you want pork adobo or chicken adobo.
Adobo is marinating meat in vinegar, seasonings and savory sauces.
In this article, we will provide the recipe for cooking pork adobo – in simplified, fuss-free Bisaya-style.
Cooking pork adobo is very easy. You need not do splits or cartwheels to accomplish the feat.
First, prepare the ingredients
½ kilo pork, chopped (preferably pork belly) -
½ cup soy sauce -
¼ cup water -
1 teaspoon black pepper
⅛ cup brown sugar 
3 tablespoons cooking oil 
3 tablespoons vinegar
6 cloves garlic, crushed
Salt (optional)
Steps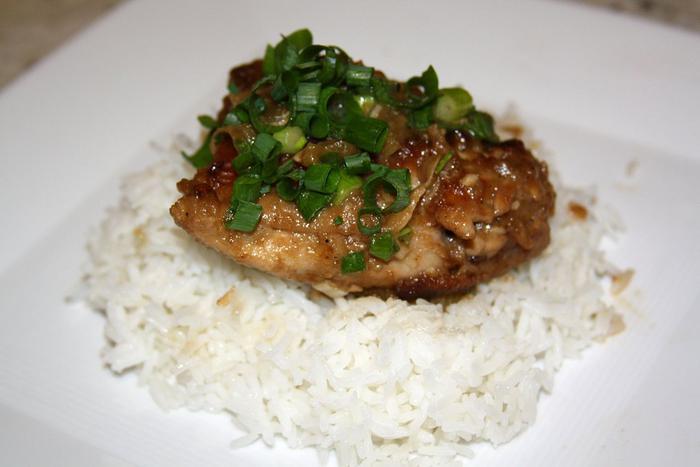 Source: CapitalCRUZ, Wikipedia
Heat the cooking oil in a pan
Then add the crushed garlic. Cook it till it turns light brown and make sure it doesn't end up burnt.
Add in the pork and stir.
Add in the soy sauce, water, brown sugar, and pepper. Cover the mixture and cook in low heat for about 30 to 40 minutes.
Add in the vinegar and stir. Boil for another 5-8 minutes.
Taste your pork adobo gravy and see if it needs salt. You can also forego the salt if you want.
Serve with rice for the ultimate Pinoy adobo experience.
SHARE IT