What You Should Know About the Jeepney/PUV Modernization Program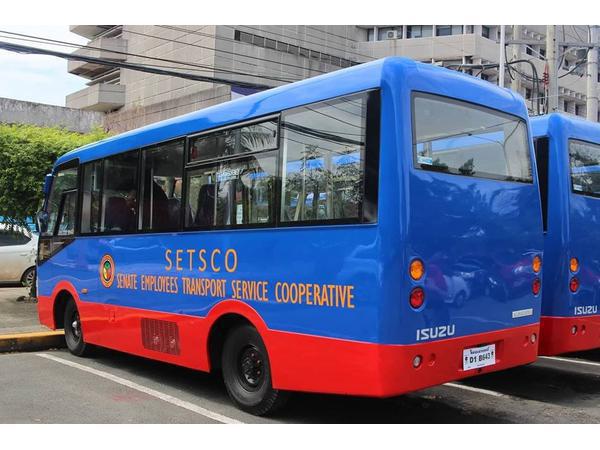 Source: ABS-CBN (SETSCO)
In June 19, 2017, the Philippine Utility Modernization Program was launched.
Most of jeepneys running in Cebu are over 15 years old, and thus, must be replaced with low-carbon and low emission models.
Senate Employees Transport Service Cooperative (SETSCO) has produced 35 modern jeepneys that comply with the modernization program. SETSCO was given the permission by LTFRB to service the commuters and 5 of these jeepneys have started operating in June 18, 2018 (in Metro Manila only though). They will have routes of Star City/CCP to PICC, GSIS/Senate to MOA to PITX and back.
The modern jeepney is equipped with a CCTV camera, Wi-Fi, a dashboard camera (dashcam) and an automated fare collection system.
The Fares
Once the rest of the jeepneys will be rolled out, the current fare (which is Php 8) will increase to:
P10 for non-airconditioned units
P12 for airconditioned units
The Look
There is no standard look for the Jeepney Modernization Program but jeepneys have to comply with the required specification. The jeepneys must be:
Euro-4 compliant engine
The Entrance/ Exit must be on the right side
The seats must be front facing and equipped with seatbelts.
It must have a speed limiter, dashboard cameara, GPS monitoring system and CCTV.
Undersecretary of Road Transport and infrastructure Thomas "Tim" Orbos said that "Most jeepneys will run in the Capital while the rest in provinces of Mindoro, Nueva Ecija, Ilo-ilo as well as Tacloban City."
LTFRB chair Alberto Suansing, now Secretary General of Philippine Global Road and Safety Policy, said "The door in rear could endanger passengers or dropped in the middle of the road". This will secure the safety of passengers and will reduce pollution in environment.
There's also "Dropping and Substitution" scheme by simply replacing old franchise holders with complete documents.
LTFRB was pushing the "Rush Hour Rate" in 5am-8am and 5pm-8pm adding Php.1.00 -2.00 through National Economic and Development Authority.
UPDATES
July 20, 2018
On July 20, 2018, over 100 modern transport vehicles under the Jeepney or PUV Modernization Program were dispatched by the Department of Transportation (DOTr) at the Quirino Grandstand in Ermita, Manila. Check out this video: Deployment of Modern Transport Vehicles
Transportation in Cebu: Habal-habal aka "The Chauffeured Two-Wheel Ride"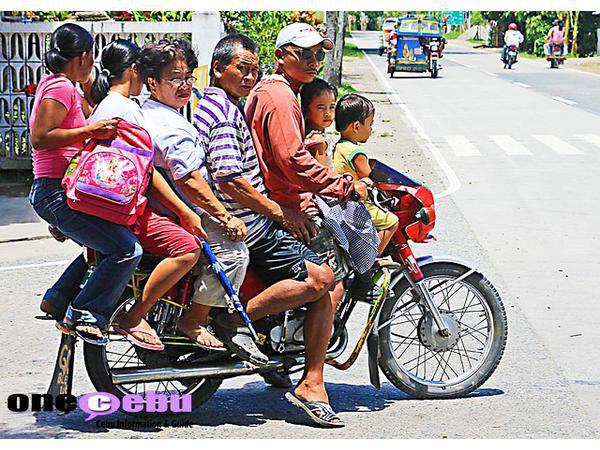 J.Edgar Ediza, Source: Onecebu.com
Habal-habal is one of the most popular modes transportation in Cebu, to the chagrin of many private vehicle owners.
Continue reading...
SHARE IT