Transportation in Cebu: Habal-habal aka "The Chauffeured Two-Wheel Ride"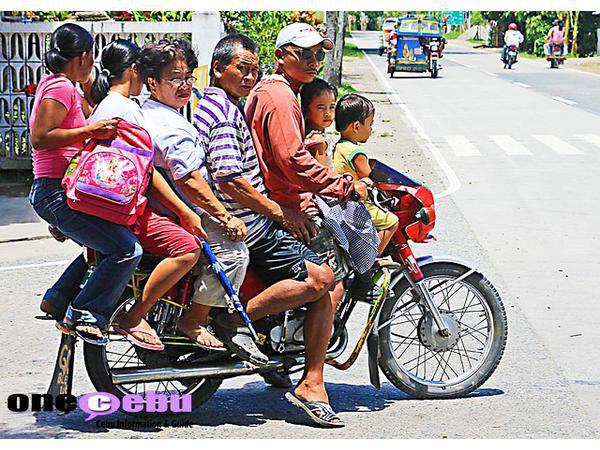 J.Edgar Ediza, Source: Onecebu.com
Habal-habal is one of the most popular modes transportation in Cebu, to the chagrin of many private vehicle owners.
A habal-habal, or what we prefer to call "chauffeured two-wheel ride" is just a motorcycle with extended rear seating -- sometimes, NO extended rear seating at all. This transportation can miraculously carry 7 individuals with ease (see image above). Magic.
It doesn't seem like the growing Habal-habal industry is going extinct soon -- I know many of us want this. For one motorcycle is cheap. Second, habal-habals are unregulated. Third, this seems to be a better option to navigate Cebu's streets considering the worsening traffic.
What is a Habal Habal?
Under normal circumstances, the habal-habal can accommodate 4 to 6 passengers (yes, passengers) plus the driver. These small Yamaha, Honda, and Suzuki motorcycles can actually carry that many Pinoys.
Origin of the Name
Habal-habal stemmed from the word "habal", which is a Cebuano term for animals copulating. Since a Habal-habal motorcycle ride makes the passengers and drivers seem like a bunch of animals copulating (*snort*), thus they named this mode of transport the "habal-habal".
Standard Fare
In 2018, the standard fare for habal-habals has risen to P50 to P150 one way -- even within the City. SM City Cebu at North Reclamation Area to Talisay City can cost you P100. Those in rural areas offer habal-habal rides at much lower cost. Unless you're a tourist, then most likely they'll jack up the price to twice the normal amount.
Unsafe
Habal-habal motorcycle are unsafe. Check out the pic again.
Not all passengers get to wear helmets. Some habal-habals don't even provide helmets.
Some habal-habal drivers drive dangerously fast and carelessly. They are the bane of the existence of most private car drivers.
There is no such thing as a seminar for habal-habal drivers.
We don't advocate habal-habal riding. We discourage it. However, in the spirit of fairness, we will tell you what it is. Here's an interesting supplementary read: Why You Should Never Ride Habal-habal
Why You Should Never Ride Habal-habal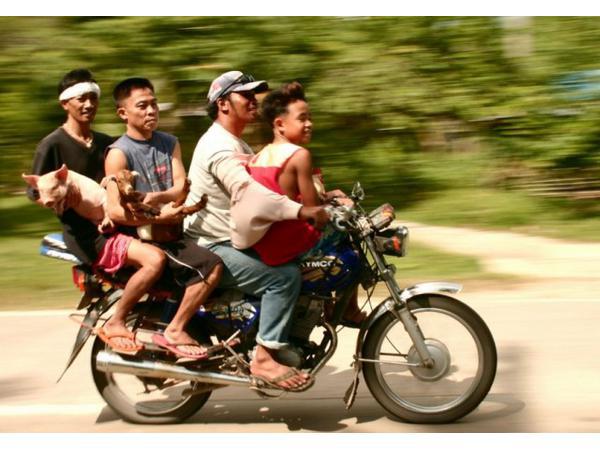 Source: Paul Lewin, Flickr Account
First of all, this article is anti-habal-habal. So for those who are habal-habal fans, your side is absolutely welcome. Send in an article arguing why one should take habal-habal to get from point A to B.
Continue reading...
SHARE IT