Why You Should Never Ride Habal-habal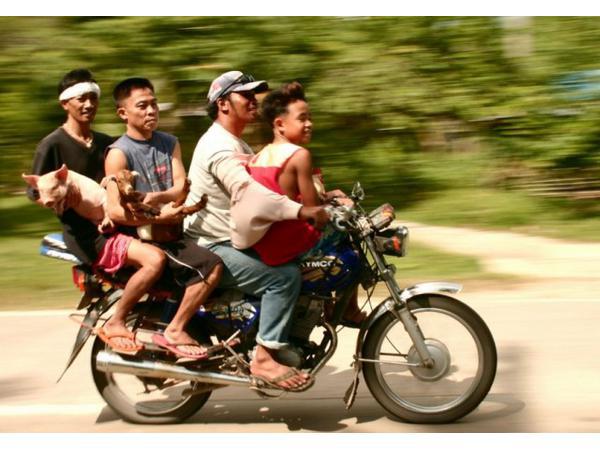 Source: Paul Lewin, Flickr Account
First of all, this article is anti-habal-habal. So for those who are habal-habal fans, your side is absolutely welcome. Send in an article arguing why one should take habal-habal to get from point A to B.
Our sentiments on this mode of transport is not unfounded. There have been several reports about the reckless behaviors of these habal-habal drivers. Here are just some of the reason why you should never ride habal-habal, especially given that you have a number of transportation options to choose from when in Cebu – V-hire, taxis, Grab, jeepneys, buses and self-drive rentals are just some of them.
Reckless driving
If you have ever seen habal-habal drivers or motorcyclists driving then you can catch my drift. Motorcyclists—not all—tend to drive dangerously almost like they left their care into the wind. They insert between vehicles and just appear on a driver's blind spot in a snap. They also drive like they are racing-- some are even beating the stoplight. It must be due to the law quickly blaming the larger vehicles in an accident that gives them that level of confidence on the streets. Oh and did I mention how often they counterflow?
Unusual payment method
Although there is an app now provides gives fair fares for those who take habal-habal – "Angkas"— many of the independent habal-habal drivers make up fares out of thin air, depending on their own assessment of you (or their mood, or their need for cash). I paid 50 pesos to get from SM City Cebu to my destination, while my brother had to pay for 100 for the same distance on a separate occasion.
Safety not guaranteed
All they give you is some helmet others have used and now you're ready—or supposed to be. They have a mindset that everyone knows how to ride a motorcycle but that isn't always the case. I've seen a lot of people fall or get thrown from the bike. If you do get provided a helmet, you're lucky. I've heard of a few who don't get provided any. So it's literally "ride and possibly die"
Qualified or not?
Are habal-habal drivers registered? Are they regulated? Do they have the necessary paperwork for such job or do they have any idea what to do in case of any accidents? Are they even qualified to drive for the community? Anybody willing to answer these?
Balance is key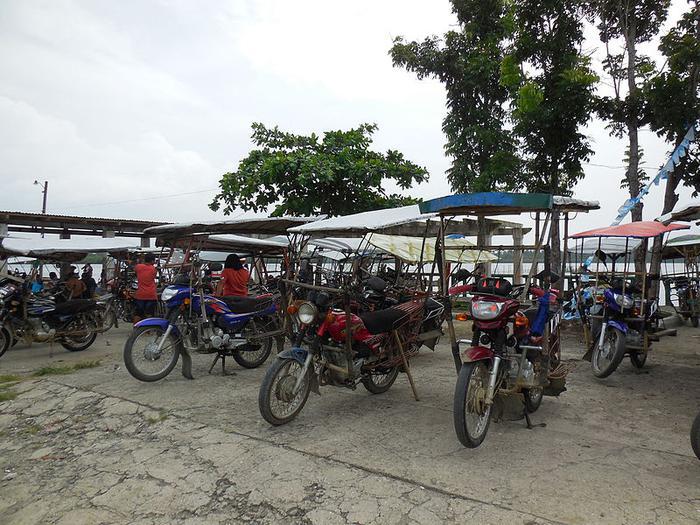 Habal-habal with atop to protect your alagang Belo skin. Source: Lawrence Ruiz, Wikimedia Commons
Just one bump and you can already be thrown into the pavement. It is all about balance but what if the driver swerves because of an unexpected by-passer or by a blind spot? The possible reckless response-time of the driver could answer your question on why the chicken crossed the road.
So since you have a choice, don't. Just don't.
SHARE IT