The Newest Hero in Mobile Legends: Bang Bang and New Ambassador from the Philippines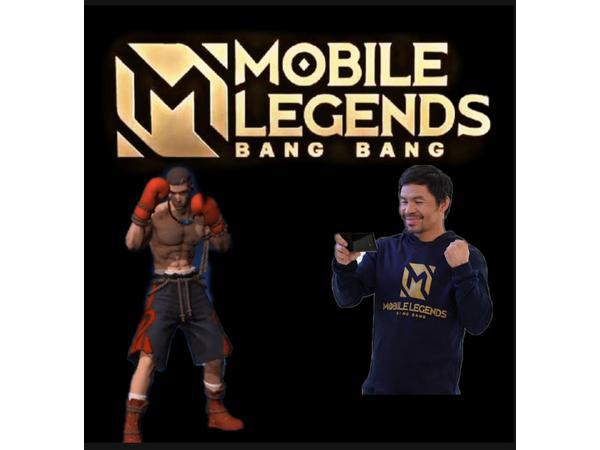 Source: mobilelegendsfamdom.com, esportsobserver.com
As Mobile Legends has now become popular in Southeast Asia, the developers have been doing their best to satisfy their players. There are few heroes to be revealed in the original server and one of them was "Paquito"
Paquito is a game play hero, also referred to as the 'Heavenly Fist'. He has a short rage but recharges quickly and hits multiple enemies. A fighter and battles with punches. He wears boxer shorts and red gloves.
His Abilities:
Passive:Champ Stance(first ability) 
 collects stances if he uses his basic attack. When reaches four stacks, his abilities are enhanced and deal more damage.
Parry(second ability
 takes 40% less damage within 2 seconds.
Annihilation Strike (third ability)
rush and strike enemies then dash back. His ultimate can slow enemies by 75% in 1 second. 
On November 21, 2020, Montoon announced Manny Pacquiao as the new ambassador for Mobile Legends. Manny Pacquiao is an eight-division world champion in the history of boxing and a Philippine Senator. He was an inspiration to many because of his hardwork and determination he achieved his dream. 
In a press conference, Manny Pacquiao said " It was easy for me to say yes when Moonton approached me to be their Philippine Ambassador. I already knew of Mobile Legends even before they got in touch because my son, Jimuel, plays the game on his phone and regularly streams with friends. So, why not be a part of what my son loves?" 
His business manager, Arnold Vegafria also said that Manny's endorsement fee from their deal with Mobile Legends will be used to fund the senators relief operations for victims of the Typhoon Ulysses.
Mobile Legends was thankful for the players who helped them reach the milestone and continued to support the online game. Recently, they hit 1 billion  downloads worldwide and to celebrate this they promoted "100 Heroes, 1 Billion Dreams" in which they had given the 100th hero for free named "Benedetta" and more upcoming rewards.
Mobile Legends was first released in 2016. It was the most popular multiplayer online battle arena (MOBA) in Southeast Asia and one of the games in the 2019 Southeast Asian Games in Philippines. 
Sources:
SHARE IT