Heavy Traffic at the Marcelo Fernan Bridge. Take Different Route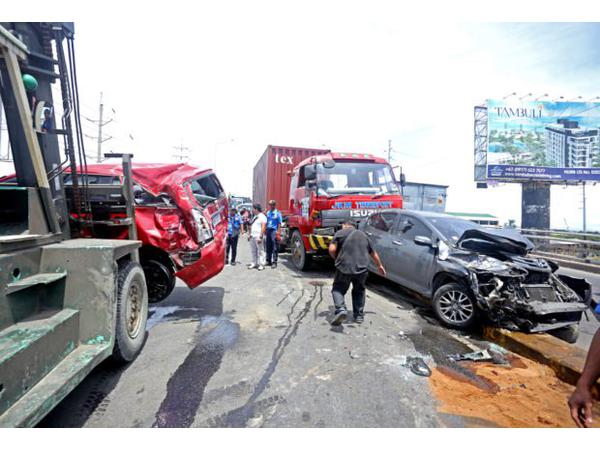 Source: Lito Tecson, Cebu Daily News
An 11-wheel smashup held up commuters at the Marcelo Fernan Bridge today.
A 20-foot prime mover was said to have lost its brake, ramming into other vehicles at 11am today, May 28, 2018.
According to Cebu Daily News, no one was seriously injured although some children were rushed to the hospital due to trauma. As of this time, only one lane is open to those heading to Lapu-Lapu.
For the CCTV footage uploaded by Artche Braza Camingao on Facebook, click here.
SHARE IT