Sights to See, Things to Do in Camiguin Island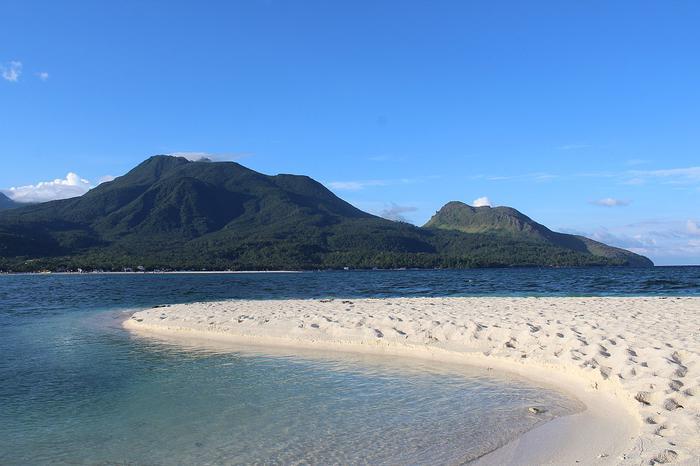 Image by Wolfgang Hägele, from Wikimedia Commons
Now is the perfect time to escape outdoors and have a blast in the island of paradise of Camiguin!
Camiguin is located in the northern part of Mindanao and is one of the smallest islands in the Philippines. I was fortunate enough to visit this island at the time I least I expected it, and the experience is one I would not trade for anything.
White Island
Famous for its white sand and great scenery, my companions and I went to the White Island - an islet in the island of Camiguin. To get there, we hired a boat from one of the resorts that face the island.  The fifteen-minute boat ride in the rough seas almost made me regret the decision but it was all worth it in the end. 
The White Island is an uninhabited place and the only shelter you can find is a red tent provided for by local officials who also collect P20 entrance fees. It is an ideal place for basking in the sunlight, swimming, breathing some fresh air and watching the Mount Hibok-hibok that serves as its backdrop.
Sunken Cemetery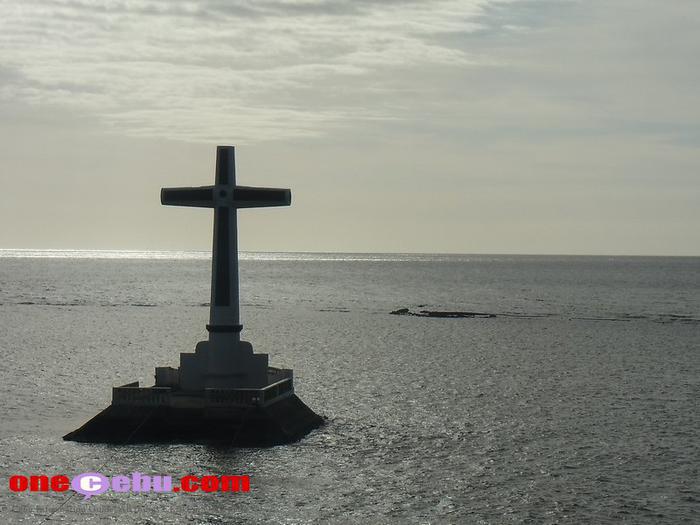 Suken Cemetery, OneCebu.com
The Sunken Cemetery is another tourist attraction we visited, which you should not also miss.  The name itself piqued my interest. Why it is called Sunken Cemetery? And why would anyone visit a cemetery in a place where you do not know anyone? So I went with the group and learned from the locals that the large white cross across the sea marks a place which was once a cemetery swept into the sea by a volcano that erupted in the 1870s.  For those who want to take a closer look of the large cross, boatmen are available to ferry tourists.  I had an eerie feeling while thinking there might be ghosts around the area but I forgot all about it when I witnessed the glorious sunset over the sea.
Mt. Hibok-hibok
Mt. Hibok-hibok mage by Briarfallen, from Wikimedia Commons
For spiritual enrichment, you can do the station of the cross at Mt. Hibok-hibok.  They say trekking to the old volcano is quite tedious and definitely demands time. But since it was only a day tour for us, we gave up the idea of trekking.
Don't Forget their Lanzones
Lanzones image by User:TheCoffee taken on August 7, 2005, from Wikimedia Commons
Of course, do not forget to buy sweet Lanzones which Camiguin is known for.  Another delicacy that originates in the island is the very delicious Pastel buns with ube (yam) or yema (custard) filling.  Souvenir items are also available in every tourist spot.
It is never too late. Make a difference in your life by traveling to Camiguin this summer.
SHARE IT