Are there Warrantless Searches or Warrantless Arrests?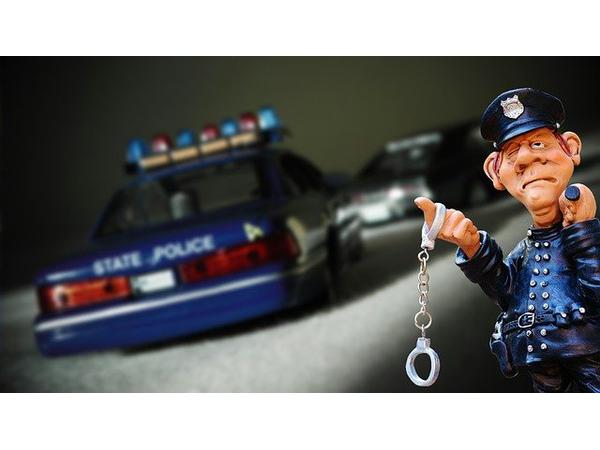 Yes, certain circumstances merit warrantless searches or warrantless arrests.
** This is an informative article. If you need legal advice, please consult a LAWYER **
Warrantless Arrest
Yes. In Rule 113.  Section 5: A peace officer or a private person may, without a warrant, arrest a person:
a)When, in his presence, the person to be arrested has committed, is actually committing, or is attempting to commit and offense;
b)When an offense has just been committed and he has probable cause to believe based on personal knowledge of facts or circumstances that the person to be arrested has committed it; and
c) When the person to be arrested is a prisoner who has escaped from a penal establishment of place where he is serving final judgment or is temporarily confined while his case is pending, or has escaped while being transferred from one confinement to another.
When is warrantless arrest valid?
1. WHEN, IN HIS PRESENCE, THE PERSON TO BE ARRESTED HAS COMMITTED, IS ACTUALLY COMMITTING, OR IS ATTEMPTING TO COMMIT AND OFFENSE;
2. WHEN AN OFFENSE HAS JUST BEEN COMMITTED AND HE HAS PROBABLE CAUSE TO BELIEVE BASED ON PERSONAL KNOWLEDGE OF FACTS OR CIRCUMSTANCES THAT THE PERSON TO BE ARRESTED HAS COMMITTED IT;
3. WHEN THE PERSON TO BE ARRESTED IS A PRISONER WHO HAS ESCAPED FROM A PENAL ESTABLISHMENT OF PLACE WHERE HE IS SERVING FINAL JUDGMENT OR IS TEMPORARILY CONFINED WHILE HIS CASE IS PENDING, OR HAS ESCAPED WHILE BEING TRANSFERRED FROM ONE CONFINEMENT TO ANOTHER.
4. "AN ARREST MAY ALSO BE MADE WITHOUT WARRANT WHERE THE RIGHT THERETO IS WAIVED BY THE PERSON ARRESTED, PROVIDED HE KNEW OF SUCH RIGHT AND KNOWINGLY DECIDED NOT TO INVOKE IT."
When is a warrantless search valid?
A. WHEN THE RIGHT IS VOLUNTARILY WAIVED.
As long as  you give voluntary consent, unequivocal, specific and intelligently given, uncontaminated by any duress or coercion. Not to be lightly inferred but must be shown by clear and convincing evidence that you gave your consent.
B.  WHEN THERE IS VALID REASON TO "STOP-AND-FRISK".
A search and seizure should precede the arrest for the principle to apply.
C.  WHERE THE SEARCH (AND SEIZURE) IS AN INCIDENT TO A LAWFUL ARREST.
As a rule, the arrest must precede the search; the process cannot be reversed.
D.  SEARCH OF VESSELS AND AIRCRAFT.
Search and seizure without warrant of vessels and aircraft for violations of the customs laws have been the traditional exception to the constitutional requirement of a search warrant, because the vessel can be quickly moved out of the locality or jurisdiction in which the search must be sought before such warrant could be secured.
E.  SEARCH OF MOVING VEHICLES.
Why is this allowed? A warrantless search of a moving vehicle is justified on the ground that it is not practicable to secure a warrant because the moving vehicle can be moved quickly out of the locality or jurisdiction in which the warrant may be sought.
F.  INSPECTION OF BUILDINGS AND OTHER PREMISES FOR THE ENFORCEMENT OF FIRE, SANITARY AND BUILDING REGULATIONS.
An exercise of the police power of the state, and would not require a search warrant
G.  WHERE PROHIBITED ARTICLES ARE IN PLAIN VIEW.
Objects in the plain view of an officer who has the right to be in the position to have that view are subject to seizure and may be presented as evidence
H. SEARCH AND SEIZURE UNDER EXIGENT AND EMERGENCY CIRCUMSTANCES.
Properties subject to seizure [Sec. 2, Rule 126, Rules of Court]: 
(a)Subject of the offense; 
(b)Stolen or embezzled property and other proceeds or fruits of the offense; and 
(c) Property used or intended to be used as means for the commission of an offense.
SHARE IT