How to Make Your Own Tempura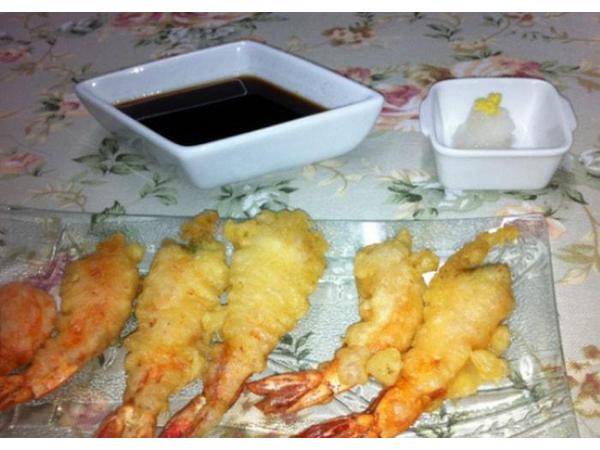 Cebu is known for having its own special kind of tempura – the one that is made of flour and God knows what else. It is sold in little carts on the street, deep-fried, skewered, and dunked in sauce. It's actually pretty good but it's not actually a culinary masterpiece.
If you want to try the real thing, you don't have to splurge on Japanese restaurants. You can try your hand at making your own tempura. Here's a recipe I came up with by combining ingredients found in the local grocery store. In this recipe I'm using shrimp but you can substitute it with squid or vegetables if you want. All the ingredients I used are available at your local grocery store. I recommend the Metro Ayala Supermarket.
Batter Ingredients
1 cup tempura mix
1 cup ice cold club soda
4 large tiger shrimps, shelled, deveined with tails on
Tempura Sauce
1 cup dashi soup stock
¼ cup mirin
¼ cup soy sauce
½ tbsp sugar
Ginger, grated
White radish, grated
Directions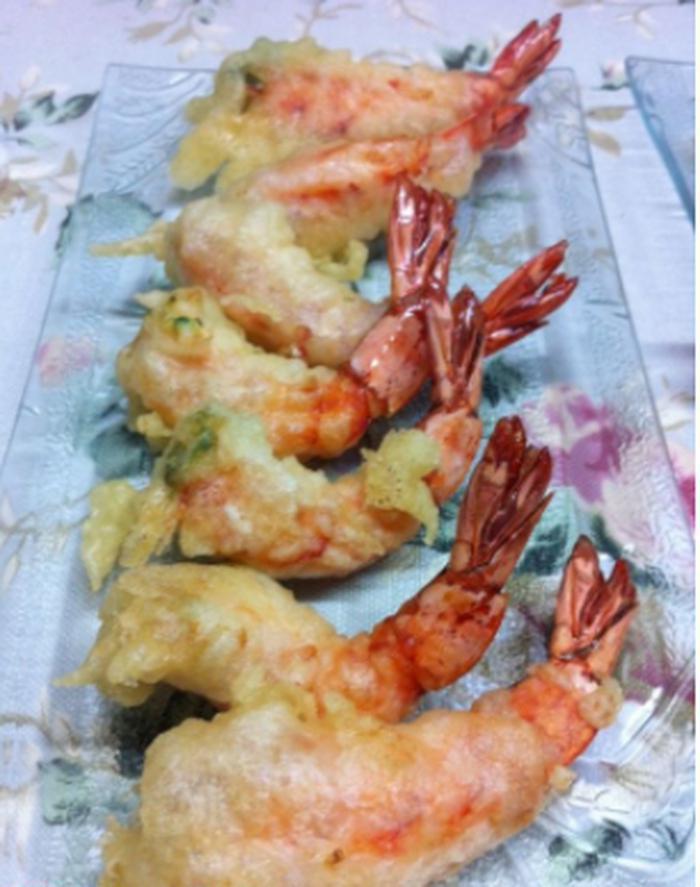 Take the shrimp and make a few slits on the inner curve to ensure that the shrimp don't curl up when you fry them. After you're done, place the shrimp in a bowl and set aside.
To make the batter, combine the tempura mix with ice cold club soda. The key thing to remember is to keep the club soda ice cold to maintain the crispness of your batter. Store in ref while you make the dipping sauce.
To make the tempura dipping sauce, combine the dashi, mirin, soy sauce, and sugar. Cook in a saucepan for 5 minutes on low heat. Then remove from the fire and let it cool a bit until warm. Set aside. Now I give you the choice to either combine the ginger and radish after cooling, or make like the restaurants and form a little mountain with the ginger and top it with a little bit of radish
Take a wok or use a deep pan and fill it up to 3-4 inches with cooking oil. Let it get really hot.
While waiting for the oil to heat, take the shrimp and cover it up to the tail in cold batter. Then test the readiness of your oil by putting a drop of the batter into the oil. You'll know it's hot enough when the droplet floats up to the surface. Then you can start deep-frying your tempura. Keep them in the pan until they are golden brown. Then remove them from the oil and place them on a cooling rack lined with a paper towel that can absorb the excess oil.
Once you're done frying everything, served on a pretty platter with the dipping sauce and the ginger-radish mountain on the side.
Now you can enjoy this Japanese favorite in the comfort of your own home
SHARE IT