Foreigners React to Filipino Street Food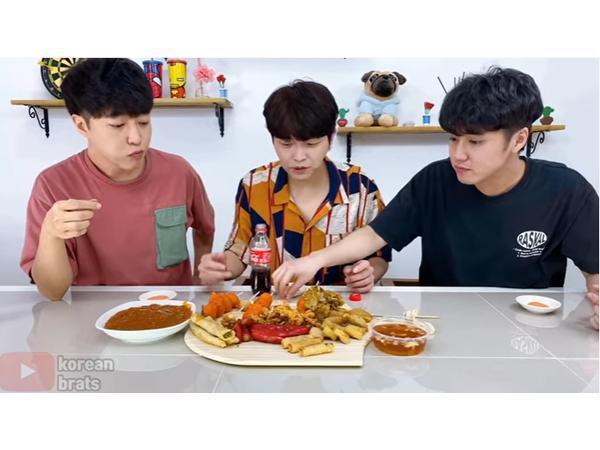 Korean Brats
Koreans, Americans, Irish, a Russian girl, and a Japanese guy try different Filipino street food and the reactions are funny. Not all Filipino food will suit the palate of these foreigners, so please do not take offense if they don't enjoy most of it.
Because let's face it, not all Pinoys enjoy isaw and adidas anyway, right? Check out their hilarious (sometimes mildly offensive) reactions.
Korean Guys Try Filipino Street Food
"Korean Brats" try the kwek kwek, fishball, puso (hanging rice), nghohiong, chicken skin, hotdog and more.
Americans Try Filipino Street Food
Check out as these americans try fish ball, turon, kwek kwek, kikiam, isaw (intestines, like Fear Factor!), and others. 
Irish People Taste Test Filipino Food
These Irish people tried lumpia, pancit (yes, they pronounced it "pan-sheet"), kare kare ("disgusting"), pork sisig ("I would eat that whole day"), halo halo ("looks terrible").
Hey man, there's this thing called GOOGLE MAPS where you can actually search for the Philippines. Or maybe, try checking out the World Map for once.
Japanese Tried Filipino Street Food
Fumiya tried isaw, kwek kwek, kikiam, and more. This guy is funny and cool.
Russian Girl tries Filipino Food for the First Time
Maria tried bilo-bilo ("perfect"), kuchinta ("good"), chicharon, lechon paksiw ("I really like it"), prawn crackers ("amazing") and Mik Mik -- look it up! She's a gracious food taster, and we enjoyed watching her.
SHARE IT