Snow World Cebu Gives You a Winter Experience Right Here in Cebu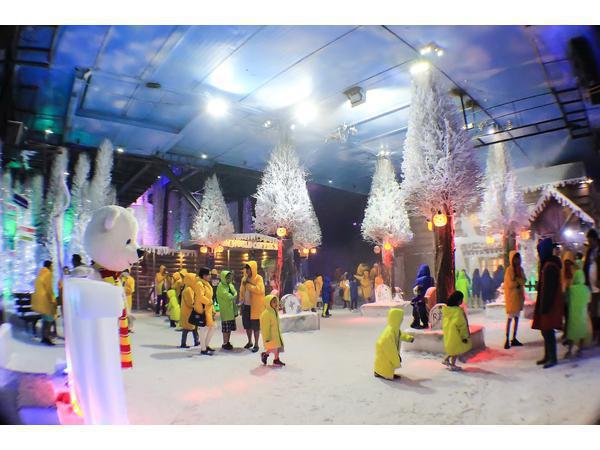 Source: https://www.facebook.com/snowworldcebu
Dreaming of a White Christmas in a tropical country? Visit Snow World in Minglanilla, Cebu! It is the latest attraction inside Anjo World Theme Park that is located in Upper Calajoan, Minglanilla.
Just when you thought Cebu is ONLY all about sun, sand and mountain peaks, something like Snow Wold Cebu comes along.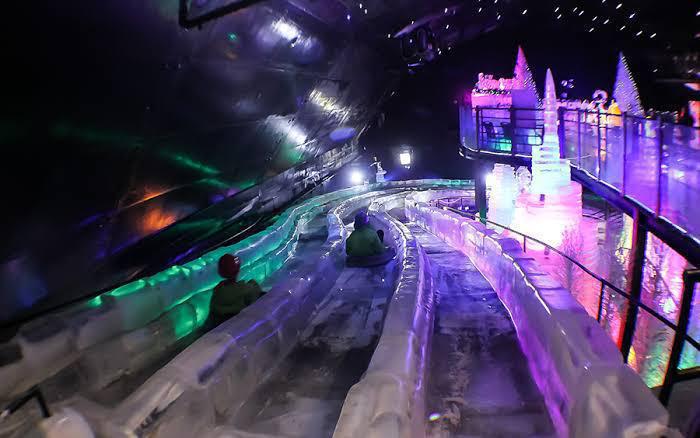 https://www.facebook.com/snowworldcebu
First off, let's talk about the fees: It has an entrance fee of P350 which includes rental of a parka so you won't freeze to death inside. They have different sizes there, so don't worry about it.
There is no time limit, so you can enjoy the place until you can handle the cold any longer. Children are also allowed to play on the ice. Wearing sandals, slippers, and high heeled shoes are prohibited to prevent accident. Be sure to wear closed shoes or rubber shoes for maximum safety. If you're in a rush and couldn't change footwear, there are rentable shoes for you.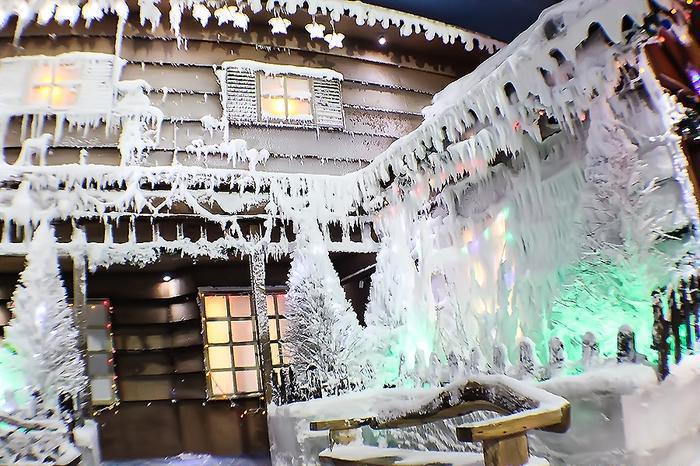 https://www.facebook.com/snowworldcebu
Snow World Ceub has an ice slide too (yes, a slide made of ice)! You have to be careful using the slides thouhg you might hit your head on the ice blocks. You can find the slide on the second floor. There are also ice sculptures made by world-class carvers. On the 3rd floor, you can stay there for a while and sip coffee to heat up your stomach.
Many were disappointed with the "NO CAMERA POLICY" which they think that is unfair. You can still have souvenir photos though. Staff can take pictures for you but each shot costs P100. No digital copies will be given, mind you. Is it really because a phone might get damaged in a 10ºC temperature? Nevertheless, since they're only on their soft opening, here's to hoping that cameras will be allowed inside eventually.
Other items you can rent include:
Gloves/Mittens: P50
Ear Muffs: P100
Mask: P20
According to Mr. Chester Lim during a Superbalita News Interview, they spent 500M for the family integrated entertainment complex as a way of givint back to the people and celebrating Belmont's 45 years in the industry. The entertainment complex is a 35-hectare land that has 27 retail shops, 6 restaurants, a Robinson Supermarket, a food park, 30 hotel rooms and a convention center that has 60 rooms with a capacity of 500 seats. Soon, the second biggest ferris wheel in the country will be launched in the area. The name "Anjo World" was derived from his parents name (Antonio and Josephine).
Before you enjoy the place, the staff will discuss the Dos and Don'ts of the area. If you have illnesses or are feeling unwell, your ticket is refundable.
They are open from Monday to Friday, 2PM-10PM. On Saturdays and Sundays, they are open from 12NN-10PM.
You can freely visit their facebook page at: https://www.facebook.com/snowworldcebu/
Tourist Attractions South of Cebu: Dalaguete, the Summer Capital of Cebu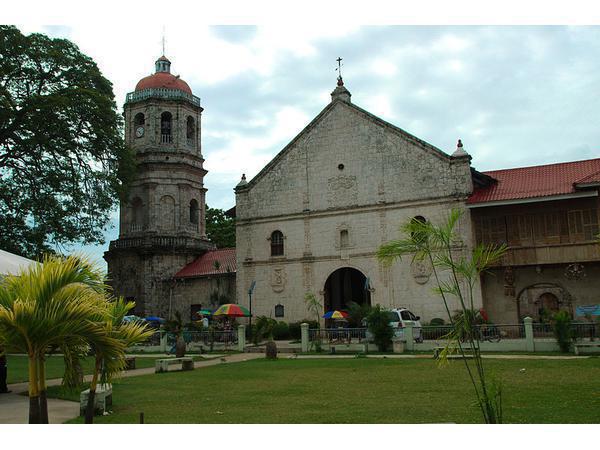 Source: Wikipedia
Dalaguete, a 1st class municipality in the province of Cebu, is referred to as the "vegetable basket" and the "summer capital of Cebu".
Continue reading...
Remember the Past: What Was the Philippines Like in 1956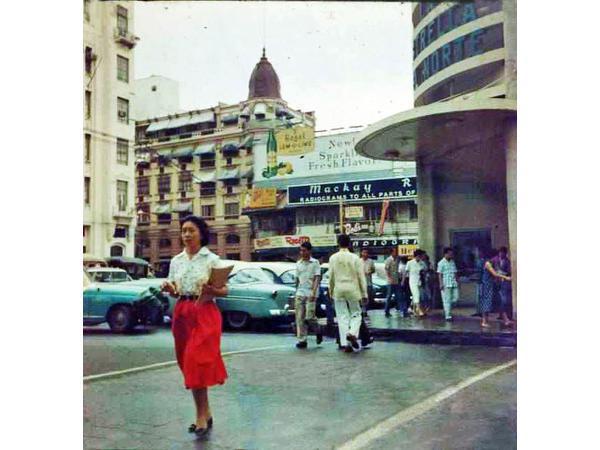 credit: http://www.lougopal.com
As we remember the dead this Undas (All Saints's Day and All Souls' Day), let us look back at what life was like in the 1950s, when some of our loved ones were still alive.
Continue reading...
Tourist Attractions South of Cebu: Historic Boljoon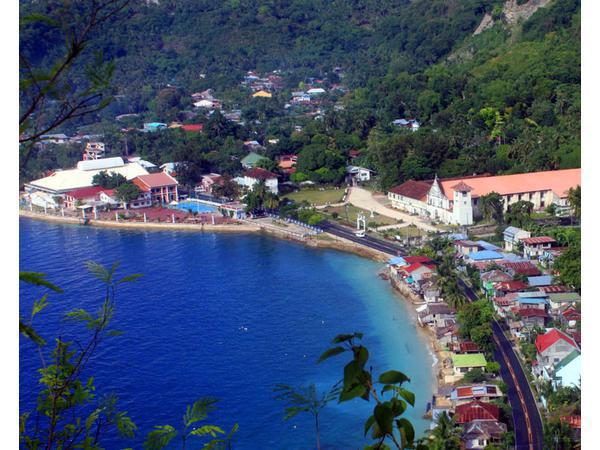 Source: http://boljoon.myguide.ph/, view from the Ili Rock
Boljoon is a historic town in the Province of Cebu. It was founded in 1660 and consists of 11 barangays. It is a 5th municipal income class and a part of the 2nd district.
Continue reading...
Tourist Attractions South of Cebu: To Alcoy We Go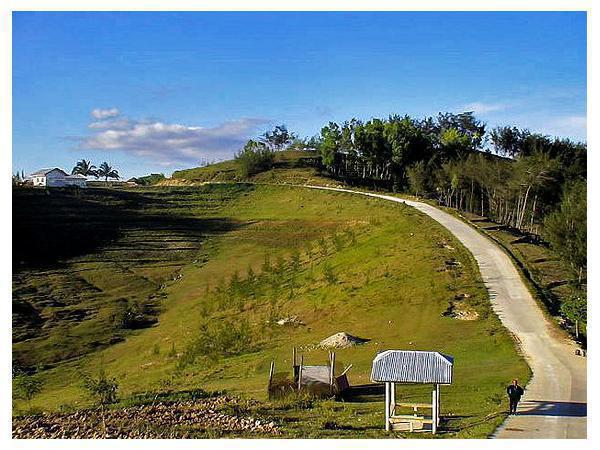 Source: Wikipedia
Alcoy has numerous beautiful beach resorts that won't break the bank. Not to be mistaken with Alcoy, Spain, Alcoy, Cebu is a 5th class municipality with a population of 16,979 people.
Continue reading...
Unveiling the New Boracay Island this 2018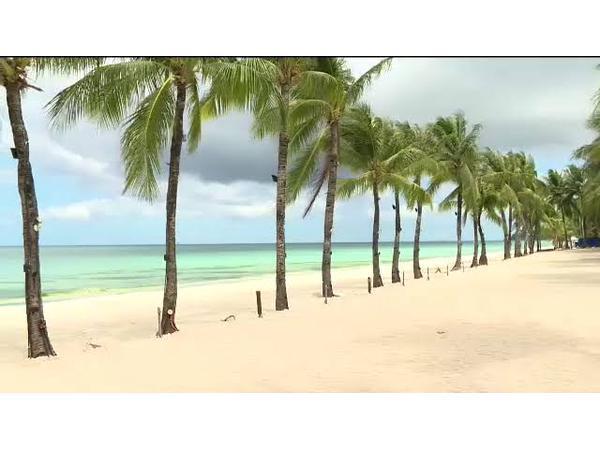 Source: Philstar.com
Boracay Island is one of the most visited beaches in the Philippines. For decades, Boracay has made its gloriousness known worldwide, even being competitive enough to compete with other countries' beaches.
Continue reading...
SHARE IT