Part I - The Best of Cebu's Cities and Municipalities - Oslob, Moalboal and Samboan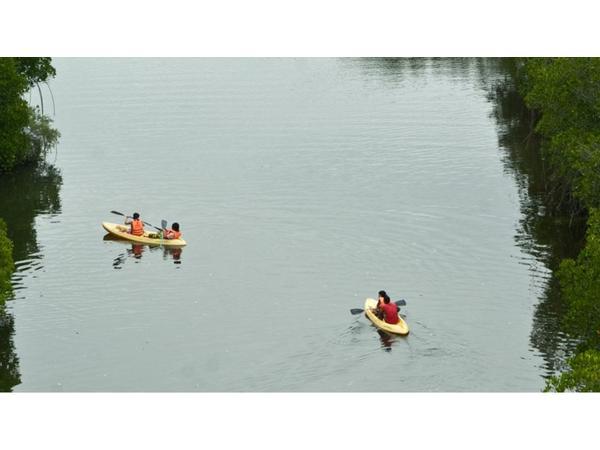 Source: http://www.bluewatersumilon.com.ph
No doubt that Cebu has become one of the top destinations here in the Philippines.
Cebu has plenty to offer to the Filipinos as well as to the tourists. Cebu is the place that will surely give you an ultimate experience.
Cebu is known to have beautiful beaches and resorts. The white sands, the diving spots and the rich marine life are the things that make people visit these beaches and resorts many times. If you are a nature lover, there are several nature parks in Cebu. If you want adventure, there are also venues in Cebu that can surely give the kind of adventure you are looking for.
But, Cebu has more than to offer other than the beaches and the nature parks. All the best things that Cebu can offer can be found in its many cities and municipalities.
MUNICIPALITY OF OSLOB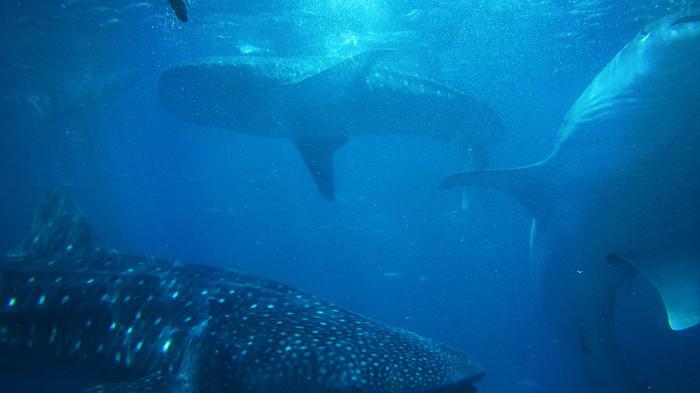 Source: Jake Gaviola, Wikimedia Commons
Whale Shark Watching
The municipality recently becomes popular because of the appearance of the Whale Shark (Butanding) in Tan-awan, Oslob which is 10 kilometers away from the heart of the town. Whale shark watching has become an attraction in the town. You can swim with the whale sharks and get to see them up close. Just be responsible though when you visit the whale sharks – do not touch; do not ride them as they can hardly support their body weight. Oslob is in the south part of Cebu. To get there, ride public bus (air conditioned or not) bound to Oslob in the South Bus Terminal near Elizabeth Mall and Land Transportation Office (LTO) Cebu City  then tell the conductor to drop you off at Brgy. Tan-awan Barangay Hall. From there, walk few steps until you reach the blue gate with the sign "Whale Shark Watching", get inside and pay the fees.

Entrance fee: P 100.00
Watching fee: P 300.00 for locals and P 500.00 for foreigners
There are separate fees for snorkling and diving. You must visit the place before it gets dark.

Sumilon Island
The 24 hectare coral island is located in Bacogon, Oslob. The island has four diving sites. To get there, you may ride a public bus or van-for-hire in the South Bus Terminal. It is a 3 hours travel. From the port of Oslob, there are pumpboats available to bring you to the island.
MUNICIPALITY OF MOALBOAL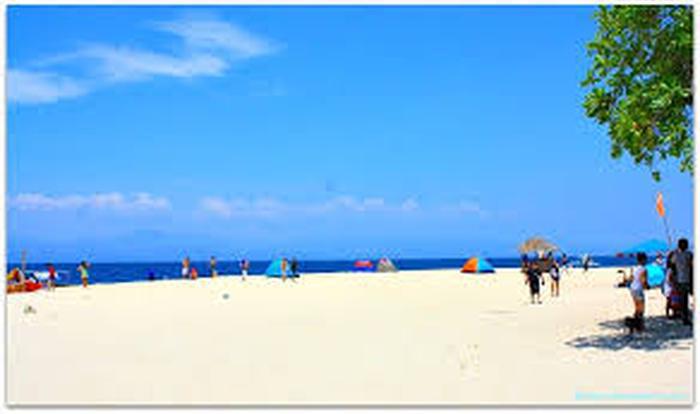 Source: www.cebu-bluewaters.com
White Beach (Basdako)

The municipality is 89 kilometers away from Cebu City. It will take 2 and a half hours travel to reach Moalboal which is known to have nice beaches and diving spots. One of the great beaches in Moalboal is the White Beach or commonly known as Bas dako – with white sands and crystal clear water. You only have to pay P 5.00 for the entrance fee in order to enjoy fully the beautiful beach. There are also cottages available for only P 250.00. To get there you may ride a public bus or van-for-hire from the South Bus terminal and ask the conductor to drop you at Basdako. From the dropping point, you need to ride a tricycle and then you are there.
MUNICIPALITY OF SAMBOAN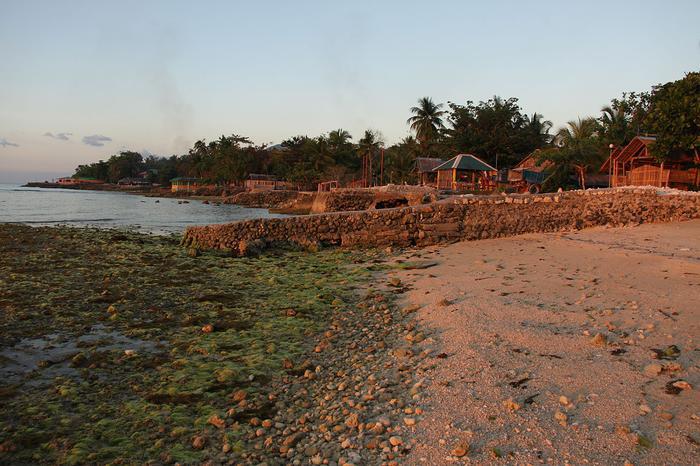 Source: Christian Bortes, Wikimedia Commons
Samboan is located approximately 140 kilometers from the heart of Cebu. It is known because of its rich marine environment and beaches and falls with crystal clear water. When you visit the place you can visit the Colase Marine Sanctuary in barangay Colase, the Aguinid Falls in barangay Tangbo, Dao Falls, Tabon Falls and the Bonbon Hidded falls in barangay Bonbon which is commonly known as a Triple Drop Falls. To get there, you may take a public bus or van-for-hire bound to Samboan. It will take 3 to 4 hours before you reach the municipality. So you can still take a nap or enjoy the reach coastal views of the other municipalities.
SHARE IT