3 Online Shops To Do Groceries in Cebu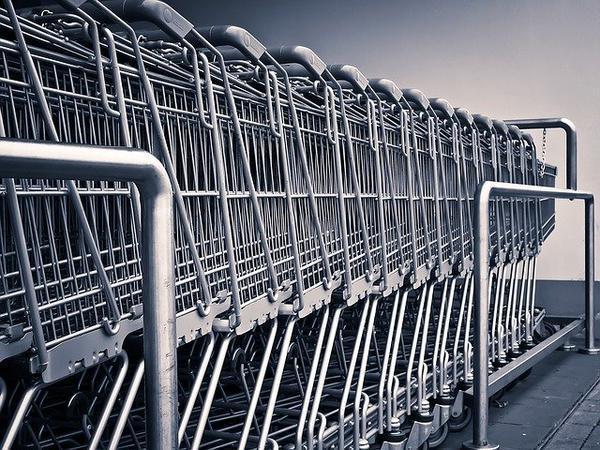 Just stepping outside can already mean the difference between life and death especially since the numbers of infected are still rising and the province of Cebu is still in MGCQ while the city is in GCQ.
To ensure safety while getting your groceries, here are three sites to shop and get your items safely to your doorsteps.
iKumpra
iKumprais an online shop and mobile app that caters to your grocery needs launched by SM Supermalls in Cebu. 
SM Seaside City Cebu, SM City Cebu, SM City Consolacion, and SM Hypermarket Lapu-Lapu are the malls that are participating in this online shopping and delivery application. Just download the app or go to the website and find what you are looking for in the categories provided. Stay at home and get your order delivered to your doorstep as you have the option to pay cash on delivery or transfer funds online. 
What are you waiting for? Add to cart, fill-up the form, and place your order.
*Cebu City and Mandaue City delivery areas only.
Landers
Landers offers shopping online for groceries as well as other items. 
Just sign up or log in and enter your membership code if you have one. Add to cart, choose your location (use your voucher if you have one), and check out. 
Landers lets you choose your time slot and they promote an earlier slot to be eco-friendly.
*Credit cards are accepted only for members while cash on delivery is accepted for up to Php 5, 000.00
Shop & Go Made Easy by Gaisano Grand
Gaisano Grand Malls Cebu offers online delivery through the use of Viber, a mobile app. This is for pick-up only but you can have a pick-up and delivery courier receive and deliver it for you such as Grab.
Gaisano Talamban, Gaisano Fiestamall Tabunok, Gaisano JaiAlai, Gaisano Minglanilla, Gaisano Mandaue North, Gaisano Liloan, Gaisano Mactan branches are participating in the online shopping and delivery or pick-up.
With Viber, 'Send to' the branch of your choice:
Talamban: Viber # 0977-284-7578
Tabunok: Viber # 0917-843-3179
Jai-Alai: Viber # 0905-889-5571
Liloan: Viber # 0927-304-1618
Minglanilla: Viber # 0933-476-8041
Mactan: Viber # 0932-976-9105
Mandaue North: Viber # 0915-019-7308
Afterward, provide your Complete name, Address, Contact number (Viber), Nearby Branch, and Grocery list. Wait for the check-out reference number and pay through:
BDO (00-268-800-3570) Reference #:
MBTC (172-7-172-51299-9) Reference #:
Cash or card upon pick-up
*Order placed before 12NN will be delivered on the same day and order will be canceled if not paid within 24 Hrs.
CebuaKnow Tip:
Prioritize buying non-perishables.
If it can fit with your budget, do groceries good for a month to have stock and to lessen weekly outside interaction.
Tip (pun not intended) your delivery driver!
 Did you like this article?
CebuaKnow Communications
SHARE IT