Angkas bikers and Habal-habal hoping for Supreme Court reconsideration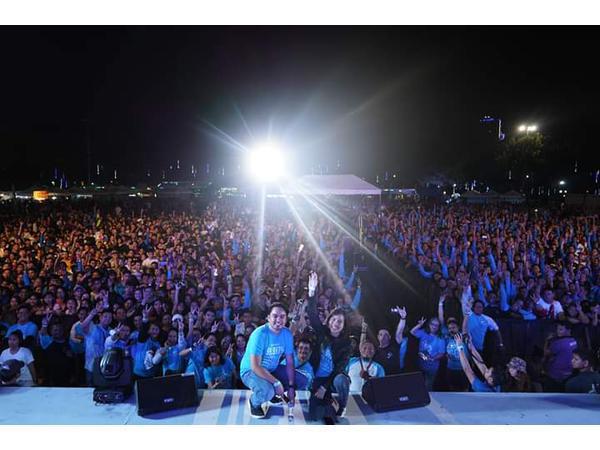 Source: Angkas
What do you think about the Supreme Court Temporary Restraining Order for all Angkas bikers or habal-habal?
According to Supreme Court, the law in Republic Act No. 4136 titled "Land Transportation and Traffic Code" doesn't allow motorcycles to ferry passengers for a fee due to concerns over the passengers' safety.
In Metro Manila Development Authority has recorded 21,403 accidents from 2016 and 203 deaths.
Around Cebu, it is estimated that at least 8,000 drivers drive motorcycles as their main source of income especially in the mountain barangays. The Transportation Restraining Order (TRO) was released December 12, 2018 with immediate implement the resolution and Angkas bikers or habal-habal will be apprehended and their motorcycles impounded.
December 23, 2018 a thanksgivings mass was hosted by Cebu City Government specially made for Angkas or habal-habal drivers. At least 7,000 drivers attended and ask help for the City Mayor which vowed to helped them. As a Christmas season, each driver went home with a gift.
Angkas bikers collected 130,000 petition signatures in Manila after a concert was held sponsored by Angkas and support from 30 celebrities.
This January 3, City Mayor Tommy Osmeña posted on his Facebook page saying:
House Bill No. 6909, introduced by Cong. Raul del Mar and co-authored by Cong. Bebot Abellanosa and entitled "AN ACT REGULATING MOTORCYCLES-FOR-HIRE KNOWN AS HABAL-HABAL OR ANGKAS, THEREBY AUTHORIZING CITIES AND MUNICIPALITIES TO GRANT FRANCHISES FOR THEIR OPERATIONS, AMENDING FOR THE PURPOSE SECTION 458 (1) (VI) OF REPUBLIC ACT NO. 7160, AS AMENDED, OTHERWISE KNOWN AS THE LOCAL GOVERNMENT CODE OF THE PHILIPPINES," is now in the pipeline. The status of the bill? It is currently under the scrutiny of the technical working group of the Committee of Transportation and is awaiting consolidation.
Motorcycle drivers were glad to hear this from Cebu City Mayor Osmeña and hope that President Duterte will hear them out too.
Angkas is an app with professional drivers, with an identification in place in the system itself and insurance. The fees of the passengers are given to bikers and the fare starts at P50 on the first 2 KM and 10 on the succeeding kilometers. This would give the passengers an estimated fees and assurance aside from other motorcycle drivers which has overpriced fees.
What are your thoughts about it? Is Angkas worth saving?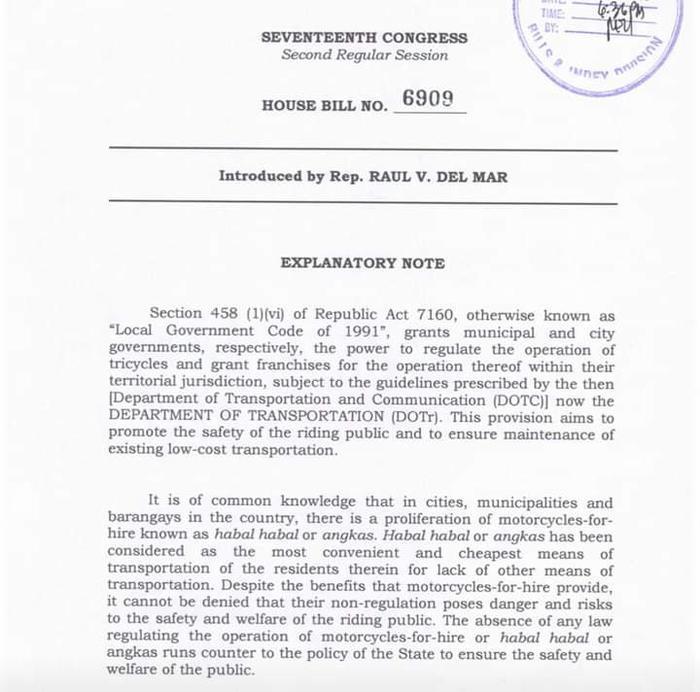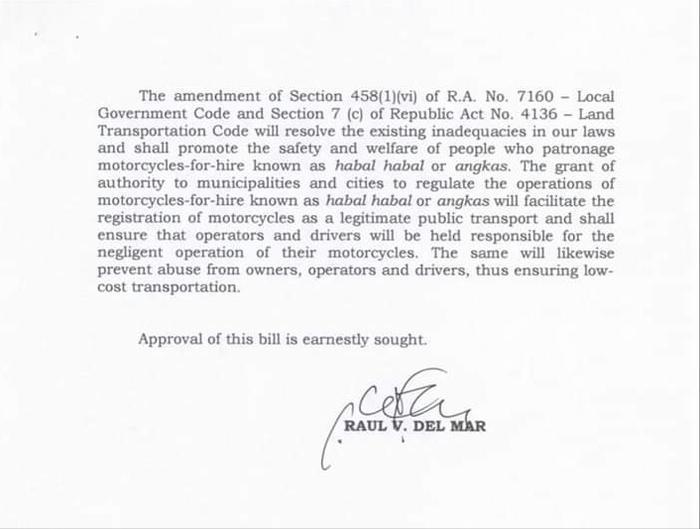 Source: Tommy Osmeña's Facebook page
What You Should Know About the Philippine Identity System (PhilSys)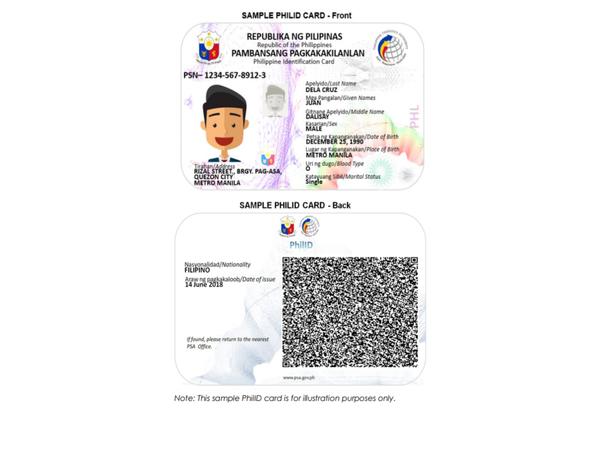 Source: psa.gov.ph
Republic Act No. 11055 or the "Philippine Identification System Act" had been signed by President Rodrigo Duterte this August 6, 2018.
Continue reading...
Miss Universe 2018 is Catriona Gray, Philippines!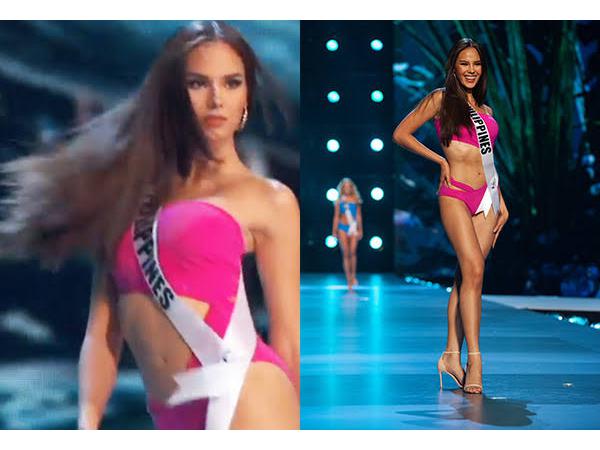 Source: philstar.com
By now, you may have heard of the latest buzz in the pageant world. Miss Universe 2018 is Miss Philippines, Catriona Gray.
Continue reading...
Ulahi Sa Balita: Jason Momoa Was in the Philippines to Promote Aquaman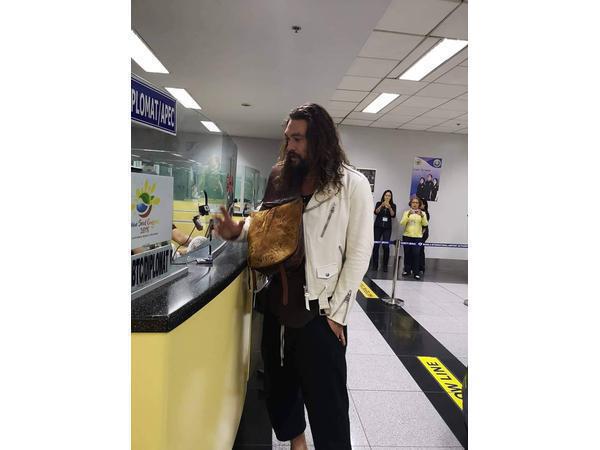 Source: https://www.facebook.com/filbarsonline/photos/a.554926461196590/2091127694243118/?type=3&theater
Jason Momoa, star of Aquaman and even more famous for his role as Khal Drogo in the Game of Thrones, visited the Philippines just this week.
Continue reading...
The Balingaga Bells Return to the Philippines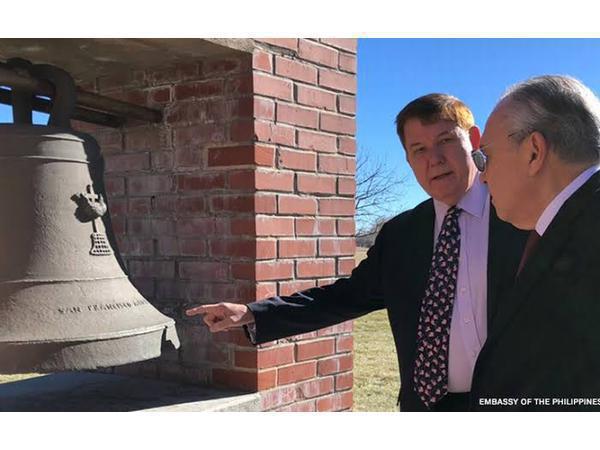 Source: Embassy of the Philippines
Since 1950s, many individuals from the Catholic Church of the Philippines, Philippine Government and residents in Balangiga tried to reach out American Government to return the Balangiga Bells.
Continue reading...
Chill! Korean Language Class is an Elective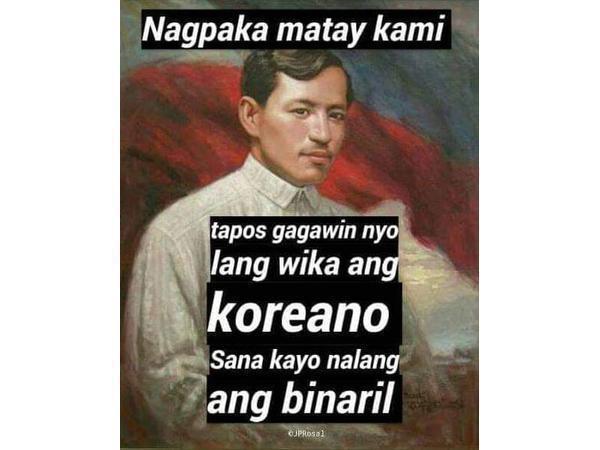 Source: JPRosa1
Many citizen were misinformed about the Department of Education's (DepEd) move to formalize the inclusion of the Korean language in the Special Program in Foreign Languages (SPFL) of public high schools in the Philippines. The program also includes other languages: Spanish, Japanese, French, German, and Chinese-Mandarin.
Continue reading...
SHARE IT