Essential Tips for Tourists: What to Do in Medical Emergencies
Hopefully, your stay in Cebu will be a smooth one. However, if medical emergencies do happen, here are some important numbers you need to print and post up your wall or place on your bedside table.
Emergency Rescue Unit Foundation (ERUF): 
161



+63 32 233 9300



+63 32 416 2664



+63 32 255 7287


Chong Hua Hospital Ambulance and Emergency Service: +63 32 255 8000

Cebu Doctors' University Hospital General No: + 63 32 255 5555

Vicente Sotto Memorial Medical Center General No: + 63 32 253 9882 to 91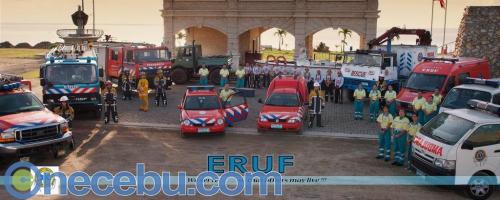 Image from ERUF's Facebook page.
If you are staying in a hotel, check with the local operator if they have an in-house nurse or doctor who can assist you. If not, get them to help take you to the nearest hospital's emergency room.
As you are a tourist, we recommend that you go for a privately-owned hospital as it is known to have more up-to-date facilities, better nurse/doctor-to-patient ratio and faster response time. It will definitely be pricier than public hospitals though.
If the medical emergency occurs outside of your hotel room, e.g. in the streets or in a public establishment, call 161 or yell for help. Cebuanos are generally helpful. And unlike some countries whose citizens are ridiculously passive, they will go the extra mile to help you out. Tell them if you're feeling dizzy or experiencing chest pain and they will most likely immediately dial 161 or take you to the nearest hospital (and not a clinic). If not, instruct them to do so.
Finally, try to stay calm, alert and aware of your surroundings.
Related article you may want to check out:
First Aid for Sprains