Affordable Buffet at Joven's Grill and Seafood in Shopwise, Cebu
It has been a while since I tried going to Joven's Grill and Seafood again. The last time I went to their Capitol branch (their main branch, I suppose), the spread hasn't been all that nice and the place seemed dingy.
Anyway, my friend and I decided to try out their fourth branch at Shopwise, in Mambaling Cebu City. To our delight, they were offering a Buy 1 Take 1 Dinner buffet!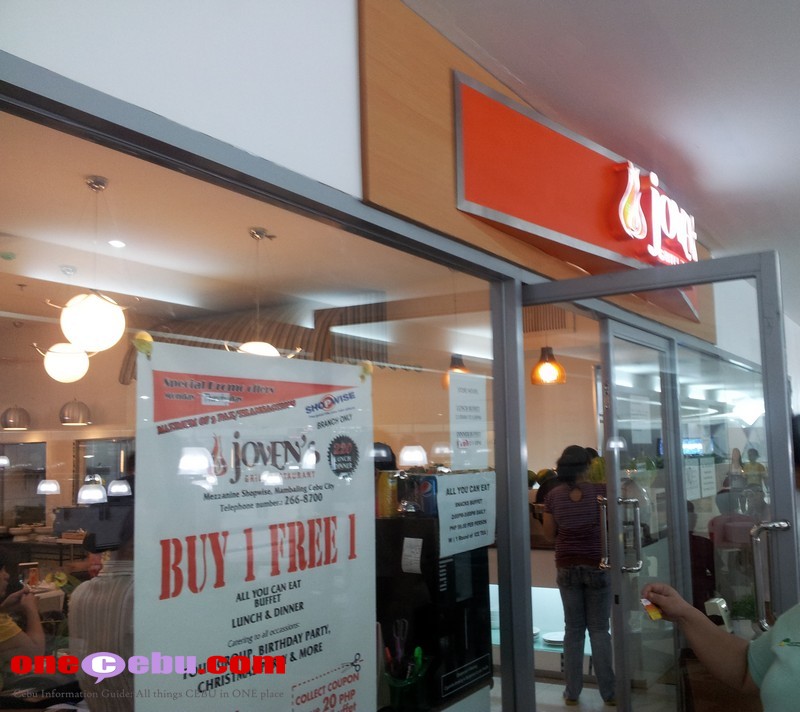 Price
Rating: 5/5
Their dinner buffet (as well as lunch buffet) costs
P220 per person
only.
Drinks are sold separately for P50 to P100 only. They have soft drinks, juices and iced tea.
Opening Hours
They are open daily.
Lunch is from 11:00 AM to 2:00 PM
Snacks is from 2:30 PM to 5:00 PM
Dinner is from 6:00 PM to 9:00 PM
Food
Rating: 3/5
They don't really have a lot of dishes to choose from in their Shopwise branch, BUT the dishes were diverse. Japanese treats included sushi of various kinds – salmon, tuna, vegetable and some others I did not try; Chinese dishes included siomai, dumplings, empress rolls and a couple more; Filipino dishes include fat crabs, buttered chicken, humba, adobo, bihon, rice and some vegetables.
They also had fruits and desserts! They had pineapples, watermelons, sliced apples and at least three different kinds of pastries to choose from.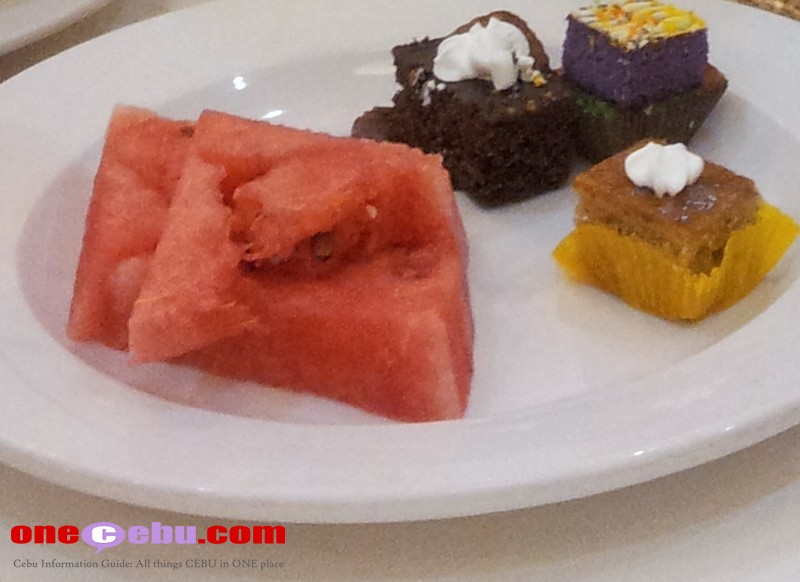 Ambiance
Rating: 4/5
The place although small, was surprisingly clean. I loved how quaint their lighting fixtures were.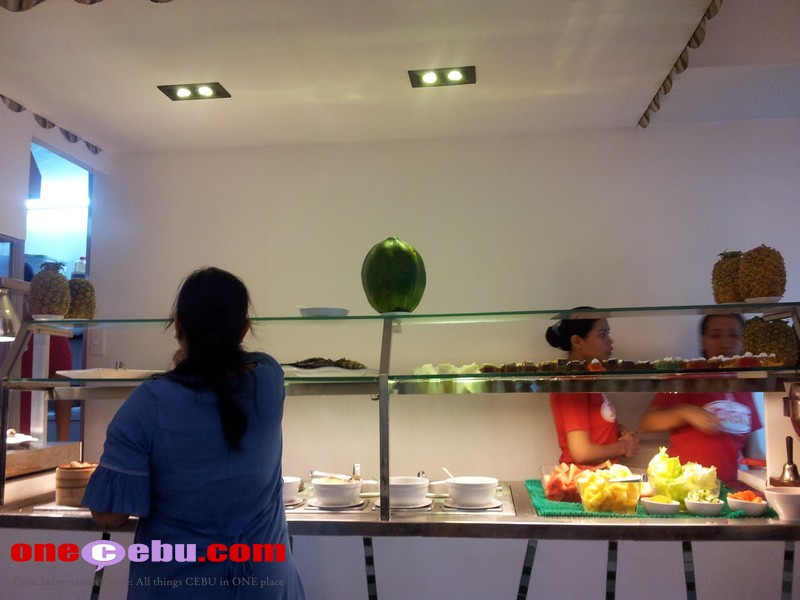 Service
Rating: 4/5
I don't have anything to complain about. Their staff were polite and they served with smiles.
By the way, you can pay after you have eaten. Make sure you approach the counter by the door to pay. For faster payment transactions, pay with cash, but they also accept credit/debit card payments. For promos, they only accept cash payments.
Branches and Contact
Joven's Grill and Seafood has other branches too at the following locations:



Parkmall, Mandaue (for the Mandaue and North Reclamation Area residents): +6332 4209091



IT Park (for the posh IT Park employees): +6332 4799618



Shopwise at Mambaling, Cebu (perfect for those who live in the South): +6332 2668700



Main Branch at Capitol (heart of Cebu!): +6332 2561772


Parkmall, IT Park and Shopwise do have a lot of parking spaces so those with private vehicles need not worry. Parking is slightly going to be a problem at their Capitol branch though. Taxis and Jeepneys pass by all four of these branches, so you can take public transport.
By the way, Joven's Grill and Seafood also does catering for all occasions. You can call them to cater for your parties, christenings and even office events.