"Baon" (Packed Food) Made Easier and Healthier
Throughout my growing years, I have seen how my mom takes care of us. How she caters to our needs, and how she prepares all the good stuff to eat each time we go to school. I would like to share here a few  of her must-do's to become more efficient in "Baon" preparation.
Learn to pack right. Among the few things kids and adults dislike about packed food is the mess. Messy baons usually come from inappropriately packed meals. Nobody would want to start eating a messily-prepared meal right? Use air tight containers for liquid-based meals and table napkins for wrapping sandwiches.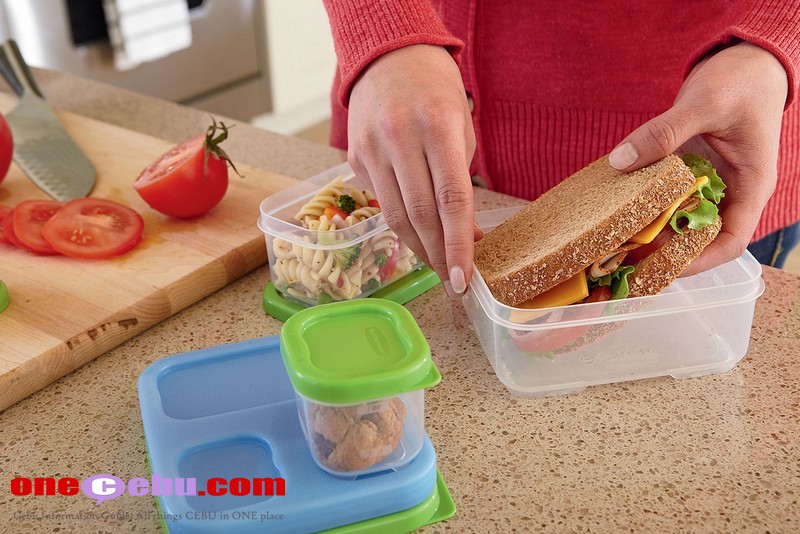 Learn to choose healthy. Remember that obesity doesn't mean that a kid is well-nourished. In fact, it signifies malnutrition. Nowadays, more and more kids have become overweight. A frightening thought indeed. However, you can do something about it. Mix in vegetables into their rice or sandwiches. Add fruit as a dessert instead of sugary pastries. Steer away from junk foods. Help your kids have healthier eating habits.
Learn to use insulated lunch bags. This helps you to keep your meals warm.
Learn to remake leftover. Got a leftover from dinner? Learn to get creative with it and pack it for baon. You can shred what's left for chicken sandwich or chicken fried rice.
Ditch the instant noodles and ready-made food! Meal preparation need not be boring. Add life and be creative.
Photo courstesy of
Rubbermaid Products
.