Chocolat in Cebu by Maitre Chocolatier Boutique & Café
Open since November of 2010, Maitre Chocolatier has been making chocolate fantasies a reality, has seen friends become lovers, and has witnessed countless dates among friends, families, and lovebirds. The Chocolatier is the only one of its kind in Cebu. It's the place to go before your monthly confession. It's sinful. It's divine!
Boutique
Maitre Chocolatier carries imported brands like Ritter Sports, Toblerone, Lindt, Ferrero Rocher, and Frey. Win that beautiful belle's heart with flowers and chocolate, or maybe a bouquet of chocolate! No need to go all the way to the Duty Free, you can stock up on your favorite chocolates here.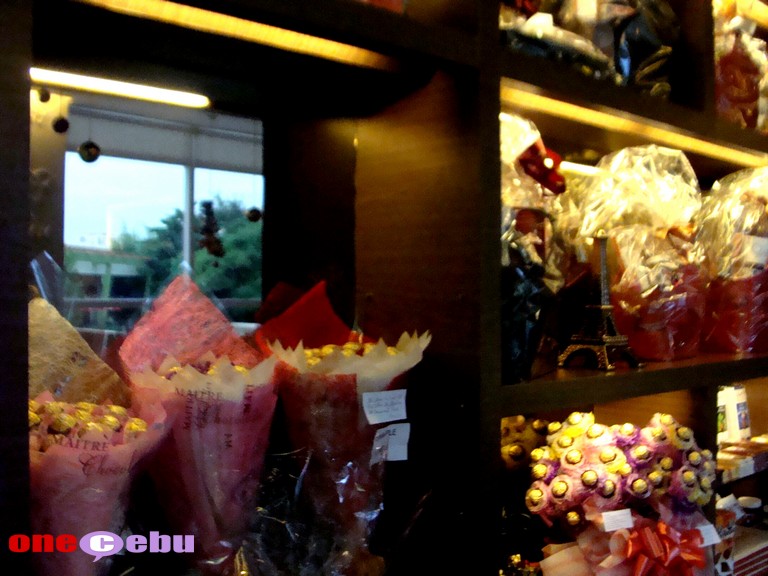 Café
The chocolates aren't just for sale, but also cleverly incorporated in all their dishes and desserts. They serve breakfast, lunch and dinner with chocolate! A word of caution though, their cocoa concoctions are an acquired taste. After having my first experience with the Grilled Chicken in Chocolate Pomegranate Sauce (P295) I decided to stick to the desserts. My boyfriend's Beef Medallion Steak (P398) with Chocolate Mustard Sauce was no better. Like my chicken, the beef was almost paper-thin and very dry.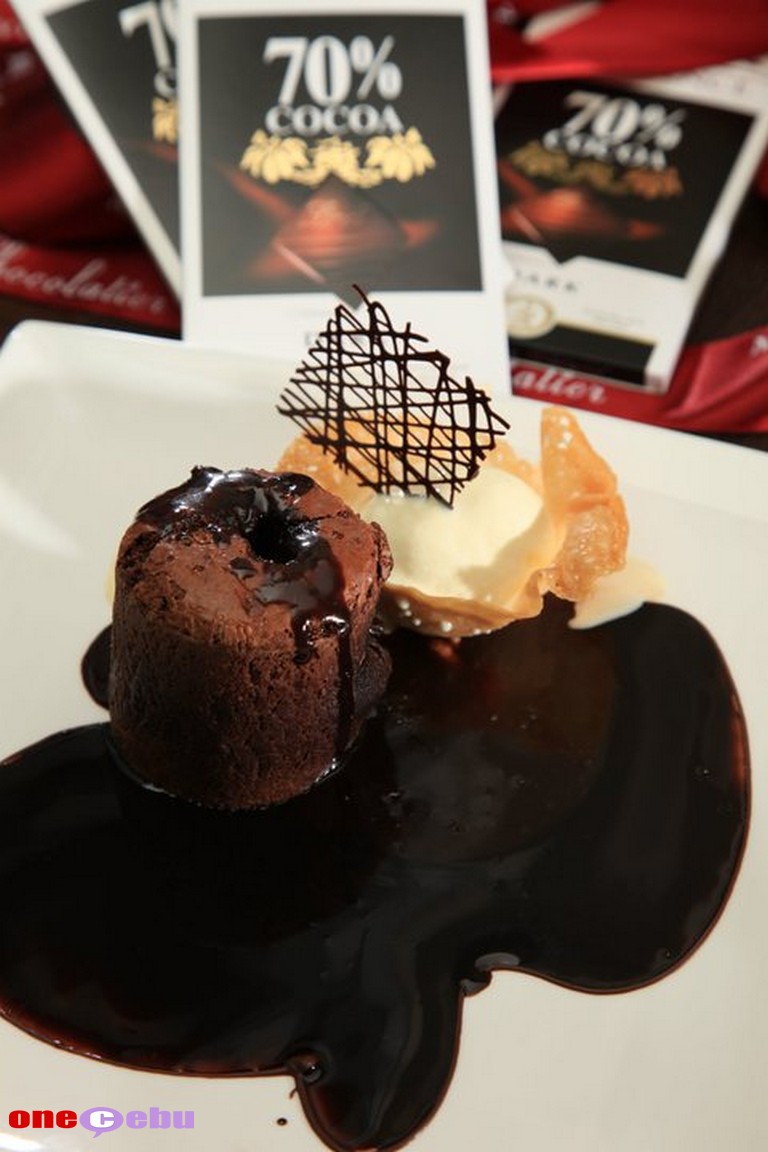 Stick to what you know
So I wasn't that euphoric after the meal, but dessert is a different story. Oh my Lordy-lord was it sensational! Really good, decadent, velvety, I-need-water chocolate. Oh so sinful! I recommend:
Maitre's Virtuous Temptation (P168)
- Lindt white chocolate strawberry mousse with slices of fresh strawberries
Sweet Revenge (195)
– Lindt dark chocolate molten lava cake
Black & White Chocolate Crepe (P168)
– really good for breakfast; light and fluffy crepes with tart fruits and a rich chocolate filling… and nuts
Location and Opening Hours
Bring your sweet tooth and your sweetheart with you to the ground floor of The Terraces in Ayala Center Cebu any day from 11AM-11PM.