Dakimong Grilla: Korean Dining in Banilad
One afternoon, after an incredibly exhausting day of physical, mental, PHYSICAL work, I found myself staring at
Ze boyfriend
thinking, "Why is your face a delectably colorful bibimbop?" He probably deduced from the way I was salivating that I was starved! I confessed my
craving for a Korean pick-me-up
, but we had no budget for our usual fave.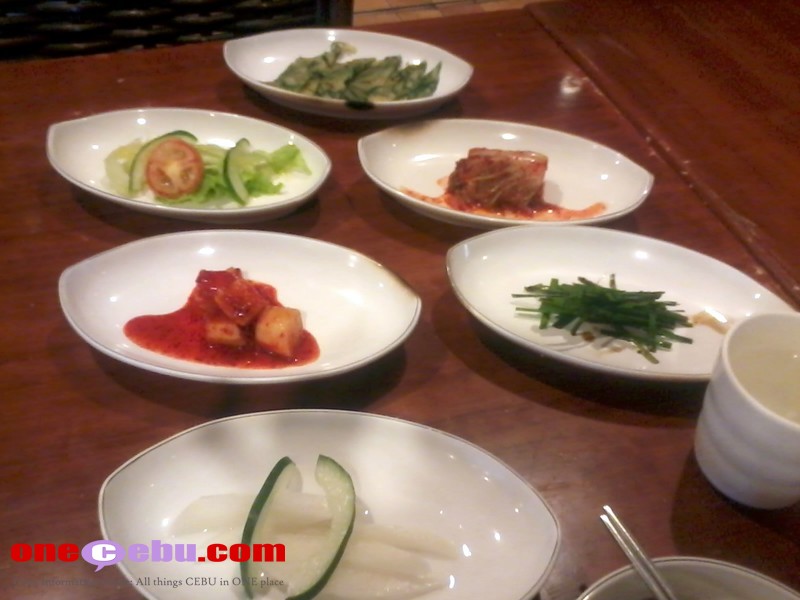 Then I thought, why not try
DAKIMONG GRILLA
by the Talamban flyover? It's open-air, close to home, and looks like a
more casual
(a.k.a. cheaper) place to grab a bite. So we checked it out and just as I thought, it was actually very affordable! I was pleasantly surprised to find an air-conditioned section that was hidden further into the grill house.
We were only there for merienda so I don't have so many recommendations, or photos. Plus I was SUPER HUNGRY! I didn't bother looking at the menu. I just blurted out, "
Bibimbop
!" It was excellent and only P200. It came with the usual sides that were pretty filling.
Ze boyfriend
got an order of the
Yukgejang
(spicy beef soup) for only P250. It wasn't as spicy as we expected so that was a relief. I also asked for a plate of
Tuna roll or kimbop
(P130) to share. It was tasty and refreshing – a good compliment to each of our heavy dishes.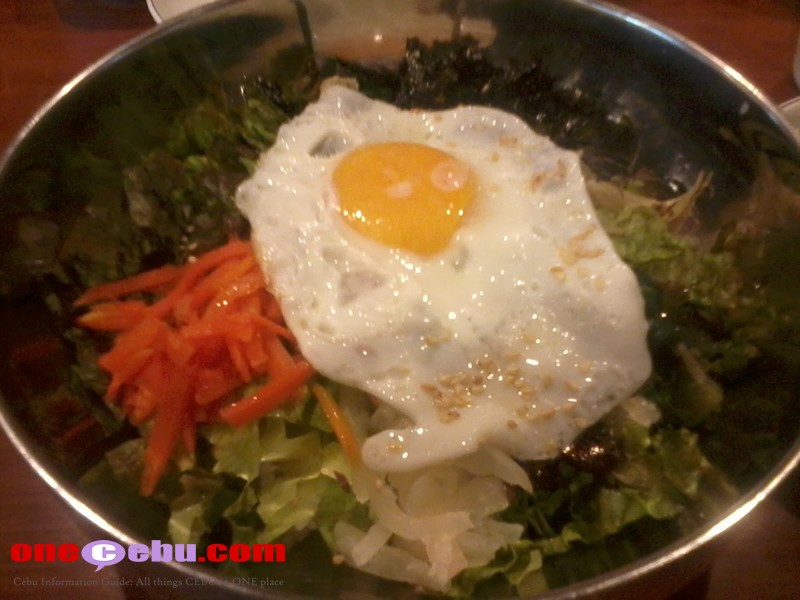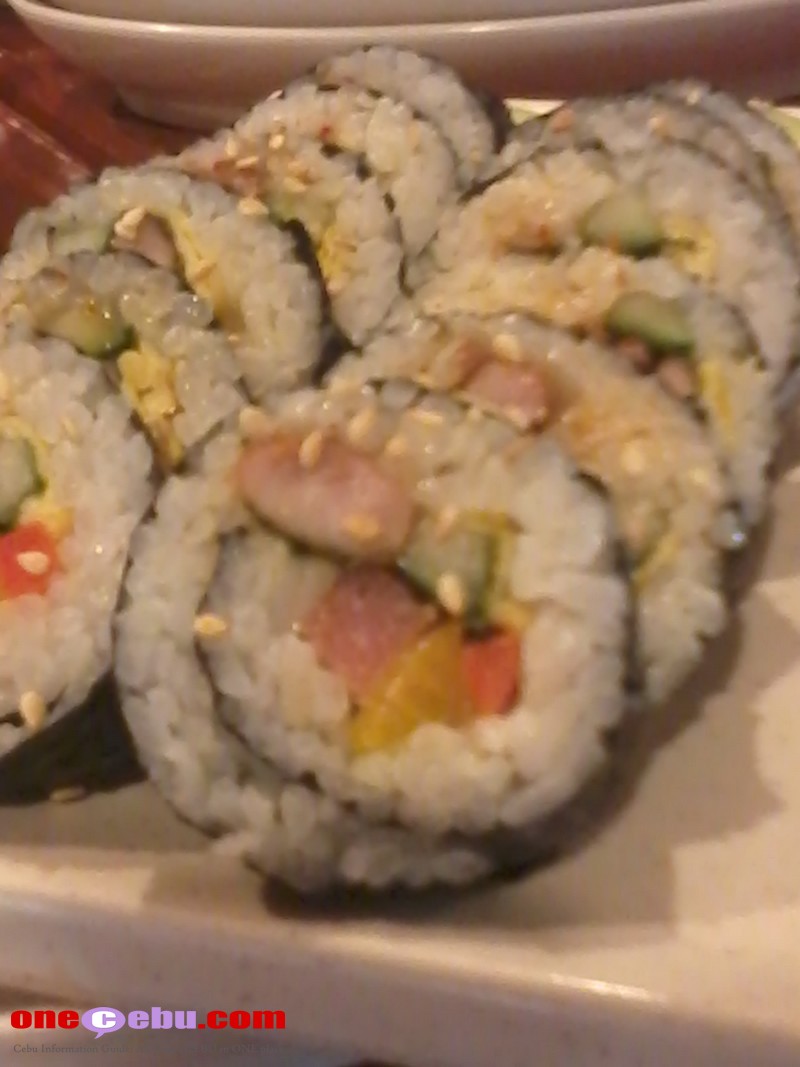 DAKIMONG GRILLA
is safely tucked away in Banilad. It is along the highway, as soon as you get off the flyover to Talamban, you will find it on the left side of the road. There's a big shaded parking lot. Soon as you walk in, you'll find cute little booths complete with your very own grill. If you prefer the less smoky ambience, you can dine in the enclosed air-conditioned section. There are no grills in the tables here, so your food will be grilled in the kitchen and served to you.
DAKIMONG GRILLA
is a good place to take friends and work mates to sample Korean treats at affordable prices!