Dinner with The Hoff at Der Kaiserhof Restaurant
Roughly translated,
der kaiserhof
means "the emperor's yard." I had dinner here a few nights ago with my David Hasselhoff-esque boyfriend. We were looking for something new to try, and couple of our friends recommended this place. They serve
authentic German food
, as in schnitzels and sausages, as well as other European dishes from England, France, Italy, and Greece.
Getting there is easy once you see it on a map. Whatever transportation you choose, just go in the direction of the Sacred Heart Church. When you see Zizzors Beauty Parlor, take the first left into a small road. That's Rahmann Street (aka San Jose). Go straight all the way. If you see the Queensland Manor Showroom on your right, you're getting close. Keep an eye out for the sign of
Der Kaiserhof Restaurant
on your right. The directions may not sound accessible but that's one of the things I like about
Der Kaiserhof
– it's secluded.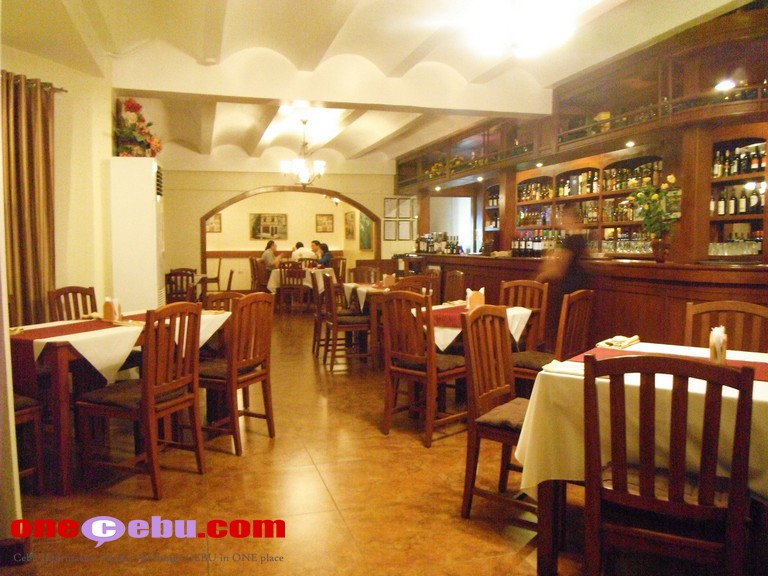 There is a big parking lot in the compound. The restaurant is big, seating about 50 people. But it looks and feels very intimate. As soon as you enter, you see a sizeable bar that carries a varied assortment of imported wines & liquor. The décor is simple and straightforward.
The yard has an impressive menu. I had easily 40 dishes to choose from. It took me a while to decide on what to get. Average budget is P350/pax. Portions are HUGE.





TIP: Be sure about your orders. As soon as your waitress leaves to hand them over to the chef, the food is prepared instantly. There's no time to change or cancel an order.



So Ze boyfriend and I had a game plan of ordering multiple dishes that we would just share so that the dinner would be light and we could still have a three-course meal. We started with the
Greek Salad Platter (P295)
. We loved it! It was the perfect thing to have for dinner. It was refreshing, aromatic, flavorful, and they weren't stingy on the feta cheese, which I just gobbled up! I think it had an infusion of dill in the dressing, which cut through the richness of the cheese and complemented the saltiness of the olives. Then we shared a bowl of piping hot
Baked French Onion Soup (P195)
. I got it because it had been raining that night and I had a bit of a cold. It made me think, "If ever I get too sick to eat, this is what I want sent to my room." It was just the best onion soup I've ever had; so rich, so hearty! It was topped with two comforting pieces of bread and covered with a layer of bubbly mozzarella cheese that was baked to perfection. Their schnitzels came highly recommended by our friends, the Internet, and our waitress. The Hoff ordered the
Bauern Schnitzel (P295)
. It. Was. MASSIVE. It was breaded pork tenderloin smothered in roasted onion gravy with garlic cream. I'm not a schnitzel kind of person. When I eat German, I prefer sausage to schnitzel. But it was okay, very authentic. It didn't really wow us. The disappointing and very unacceptable part of this particular dish was that it is served with a side of mashed potato (or whatever else you choose). I was surprised to find that the mashed potato they served us was store-bought. YUCK! There's nothing worse than instant mashed potatoes. It was disgusting. They even tried to fluff it up by topping it with melted butter, but it was still bad. What a let-down. But that was our only complaint. Everything else was good.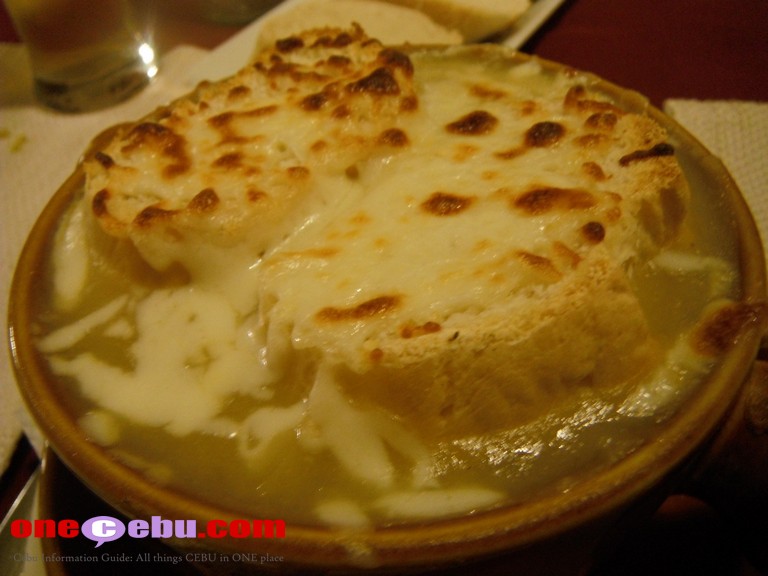 If ever you have a hankering for something new or something European, seek out
Der Kaiserhof Restaurant
at 80 Rahmann Street (aka San Jose Street), Mango Avenue, Brgy. Zapatera, Cebu City.
They're open daily from 10AM-12MN.
For reservations call (+032) 2663100.
[bg|dekaiserhof]