Food Review: Pizza Pedrico's
I chanced upon Pizza Pedrico's while I was loitering around in E-mall (Elizabeth Mall), which is located along N. Bacalso Avenue and Leon Kilat Streets. Pizza Pedrico's actually has two stalls in E-mall. One is located at the ground floor and the other one is at the food court, which is on the highest level near the cinemas.



At first glance, they seem like a derivative of the old Mommy's Pizza stalls which were all over Cebu more than a decade ago. But their pizza was different. Their packaging and branding was also more sophisticated than that of Mommy's Pizza,though not really sophisticated as other pizza chains. The crust was thin, which is a very good thing. The cheese was delicious and perfectly melted and the toppings were generous enough. To be honest, the serving I ordered wasn't enough cause the pizza was so good (or the serving was too small?).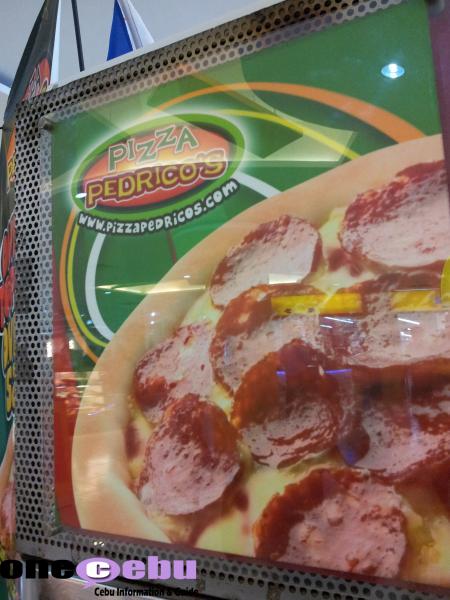 I only got to try the solo size Sausage + Pepperoni + Cheez (yes, it is spelled that way) which cost me PhP 33.00 but I will definitely try Chorizo + Cheez next time. The larger regular-size box of pizza will cost you roughly PhP 55.00.




Heating up the pizza took roughly 10 minutes. So I had to wait. But the good part was, they have four tables so you can sit down while you wait for your order.



Other than the Sausage + Pepperoni + Cheez I ordered, they also offer other flavors:



Chorizo + Cheez



Ham and Cheez



Sausage and Cheez



Cheez and Cheez



Ham + Sausage + Cheez



Ham + Pineapple + Cheez



Twacky Twirls (Great White, Red Fox, Cheezy Chums)



Pizza Bar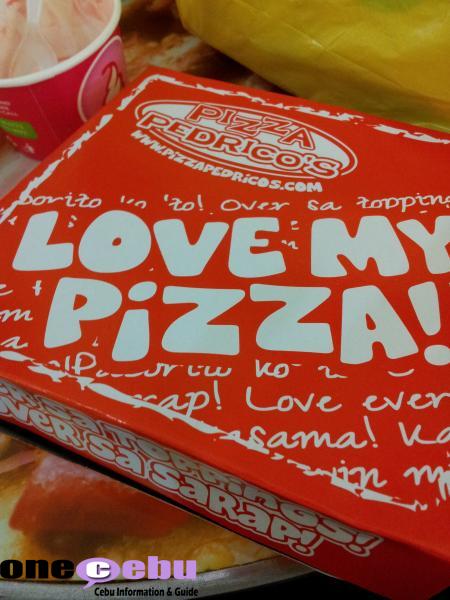 I was surprised to know that Pizza Pedrico's has a lot of branches in Cebu, including:



Fooda Consolacion, Cebu



Fooda Mango, Cebu



Gaisano Capital Tisa, Cebu



Gaisano Country Mall, Cebu



Gaisano Fiesta Mall, Cebu



Gaisano Grand Mactan, Cebu



Gaisano Island Mall Mactan, Cebu



Gaisano South Colon, Cebu



Metro Gaisano Ayala, Cebu



Elizabeth Mall Food court, Cebu



Elizabeth Mall Ground Floor, Cebu



SM Cebu 2nd Floor



SM Cebu Terminal



Gaisano Grand Supermarket, Cebu




I also realized that Pizza Pedrico's started with the business of selling frozen, microwavable pizzas 10 years ago. Since then, they have come a long way.



I say, you should give this pizza a try. It's not that expensive, plus the cheese is really yummy.



If you want to be a dealer, you can contact they Visayas and Mindanao office at:

Pizza Pedrico's Food Corporation - BSC VisMin

G. Ouano Private Road, Brgy Opao,

Mandaue City Cebu

Phoneline: (032) 520-8811

Website: www.pizzapedricos.com