Review: Cebu Zubuchon
I've heard the hype about Zubuchon – from the Internet, friends and family – so I finally decided to try it out myself and see if it really is worth all the rave reviews.



After it was heralded by Anthony Bourdain as "The best pig ever", Zubuchon stood out from the rest of Cebu's lechon houses to gain popularity worldwide. For those of you who don't know who Bourdain is, he is an American chef and TV personality known for his cultural and culinary shows.



Zubuchon's pigs are not derived from commercial piggeries. They are actually carefully selected pigs from the backyards of a select number of individuals. Zubuchon also takes pride that they do not use MSG or commercial flavorings in their dishes and prefer to go with organic ingredients instead. The pig is not mass-roasted with the use of machinery. It is carefully staked on bamboo poles and roasted over charcoal in the old fashioned way.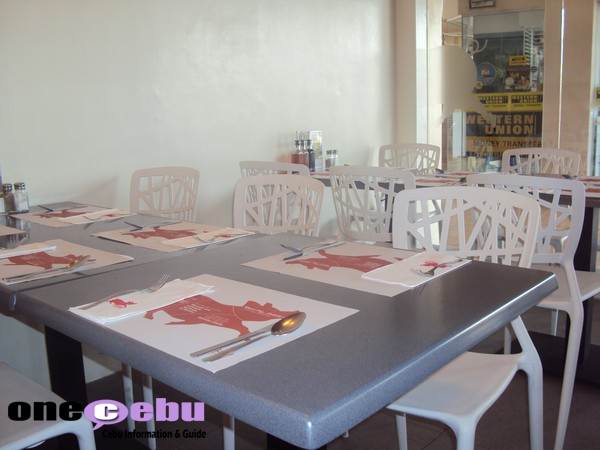 The Ambiance

Zubuchon at One Mango Avenue is very clean and sparsely-decorated. I like how it is mostly white with mirrors and has an open feel. You can see how your Zubuchon is cut and prepared at the counter too. They have three usual sauces placed on every table – vinegar, oil and soy sauce (I think). I only tried vinegar and believe me, it tastes really good. Better than your 'pinakurat' vinegar.



They display their chicharons on the shelves too, just in case you may want to take home some.



The Service

The service is exceptional. Frankly, I expected to be treated like crap because I was merely wearing an old faded shirt, shorts and slippers and my friends were dressed like we were just going to the next block to buy fishballs or something. But NO, we were treated like queens. Really. The waiters were friendly and very attentive, carefully placing utensils and smiling at us each time. If you want to order something else, all you had to do was catch their eye and nod and they will be right beside you in a nanosecond.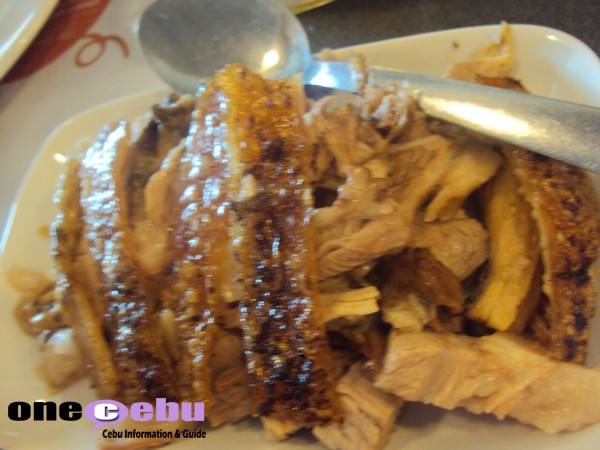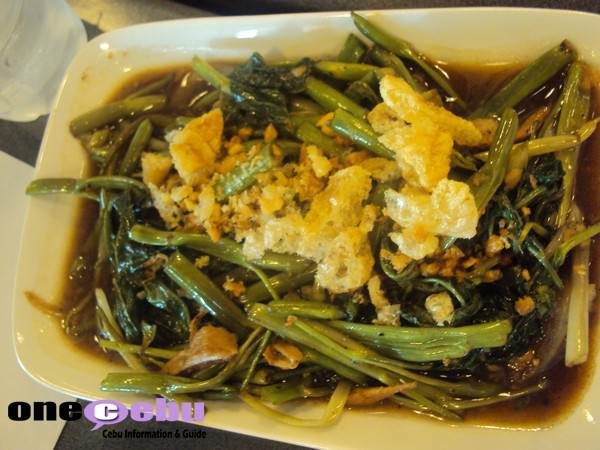 The Food

Of course, why else would we go to Zubuchon but for the lechon itself. We ordered ½ kilo for P260.00 for 3 people. Then we ordered a Garlic Friend Rice platter for P90.00 and Adobong Kangkong with Chicharon for P80.00. I forgot how much we paid for the Sola iced tea, though. (Apologies).



The Zubuchon lechon was superb. It was, by far, the best tasting lechon I ever had. Ever. The crispy skin was decadent and with vinegar, it was just perfect. I was surprised that we did not find a non-crispy pork skin anywhere in the platter because that is usually the case in Cebu lechons. The lean meat is perfect and so is the fat. It is tender and easy to chew as well. My friend said that she can taste a lot of seaweed in the pork although I don't agree. It's sweet and salty and made perfect with a dash of that vinegar concoction.



The Adobong Kangkong is topped with chicharon so it's not really all that healthy. But then, if you go to Zubuchon for lunch, you know you aren't exactly up for healthy dishes. The Kangkong is a must-try, methinks.



I did not try the Five Pork Rice Platter simply because I think the lechon is enough pork for a couple of days, so we opted for the Garlic Fried Rice platter, which was an excellent choice. I swear, I could eat the whole platter to myself.



On the downside, their lechon had a lot of bones which somehow dampened my otherwise stellar opinion of them.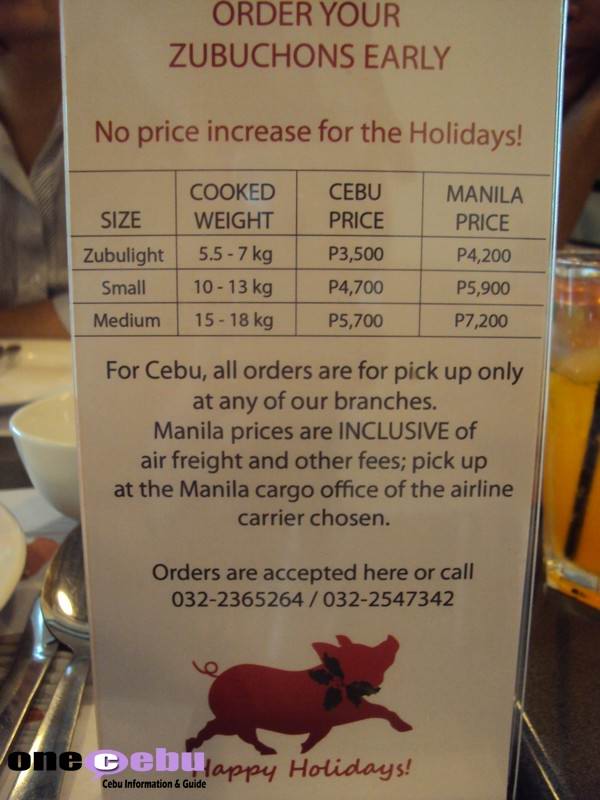 The Prices

Zubuchon

P260 for 1/2 Kilo

P490 for 1 Kilo

Rice and other carbs

Five Pork Fried Rice - P190

Sisig Fried Rice – P180

Lapulapu Daing Fried Rice – P170

Garlic Fried Rice – P90

Plain Rice Platter – P70

Garlic Rice, single – P30

Plain Rice, single – P25

Zubuchon Pancit – P190

Sisig and Tomato Pasta – P180

Sotanghon Guisado – P170



Appetizers

Kinilaw na Zubuchon – P290

Zubuchon Sisig – P190

Chicharon Bulaklak – P190

Chicharon – P90



Meat

Zubuchon Crispy Pata – P450

Pritchon – P380

Zubuliempo – P380

Paksiw – P250

Slow-cooked Adobo – P220

Dinuguan – P190

Chorizo – P190



Seafood

Squid stuffed with Zubuchon sisig – P330

Fried Chili Shrimp – P240

Fish Fillet with Garlic and Butter – P190

Sizzling Bangus – P180



Others

Eggplant Salad – P90

Adobong Kangkong with Chicharon – P80

Dessert Sampler – P200 (leche flan, biko, budbud kabog, ripe mango)

Ripe Mango – P70

Silvanas – P70

Leche Flan – P50

Biko – P50

Budbud Kabog – P40



They also have Fast Meals (a choice of lechon, dinuguan, adobo, pritchon and paksiw lechon) served with rice and pickles for P90 to P140 per serving.



Zubuchon is located at One Mango Avenue Bldg., Cebu City. Call them at +32 2395697. You can also order a whole lechon three days in advance by calling +32 2365264.

[bg|zubochon]