Review: Phoebe's Cupcakery
Pheobe's Cupcakery is a new place to get your fill of sugar for the day. Phoebe, the owner of Phoebe's Cupcakery, started as a home-based baker offering pre-ordered cupcakes to her clients. She already had a steady stream of customers back then. Now, she has her own store that welcomes different clients who want to drop by for some cupcakes.
Getting There
You can find Phoebe's Cupcakery at the Paseo Saturnino Maria Luisa Road in Banilad. If you are from the Talamban area, you can ride jeepneys going to Mandaue like 24G, 13I, and 25B.
If you want to go to Phoebe's from Ayala, just ride 62C, 62B, 13C or 13B. You have to ask the jeep to stop you at Foodland.
From the Mandaue area, take the 22I jeepney to get you to Banilad. Expect to make a short walk from Al Fresco Bakeshop to Maria Luisa Road, if you are commuting. They are open Mondays to Saturdays from 3pm to 10pm.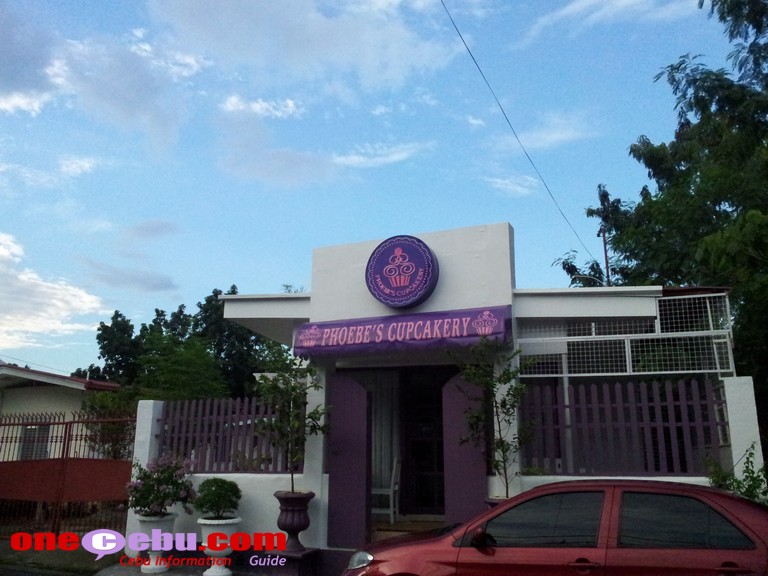 The Store
I really love the interior (and the exterior) of Phoebe's Cupcakery. When you'll arrive, you'll be welcomed by their huge purple logo and white gate. I felt like I was entering a life-sized dollhouse. They have floral wallpapers, white tables, purple chandelier, and teapots. I just love the place. I could picture myself living inside their store.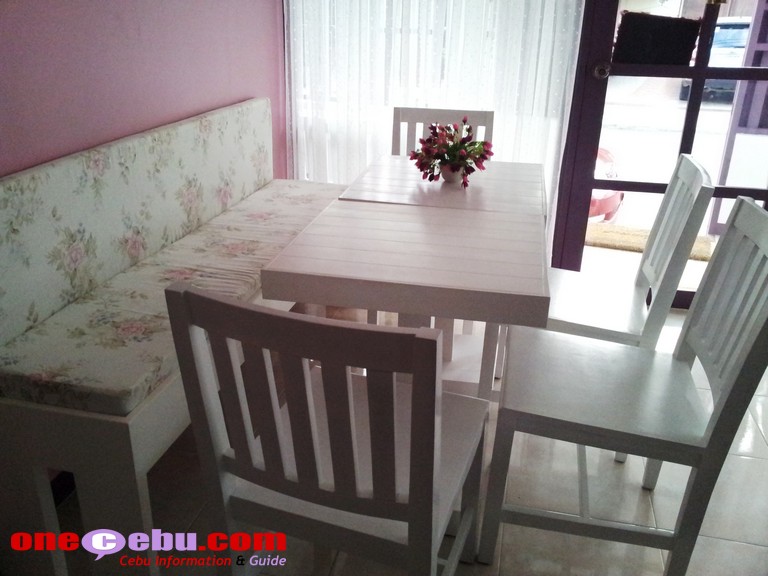 The Cupcakes
Their cupcakes cost only P55 each. You can choose from Nuts for Nana, Scarlette, Choco Hazelnut, Cookie Monster, and Violet. Phoebe is already offering brookies and choco chip cookies for P25 and warm brownie cup for P90. They also have Sola iced tea, water, soda, brewed coffee, caramel latte, and Dilmah tea for drinks.
What I like about Phoebe's are their pretty decors and yummy cupcakes. Their cupcakes are reasonably priced and I can say it's worth the trip and the little walk. The service is really good. Phoebe herself is there at the store to assist the customers and take their orders. They are really courteous and helpful.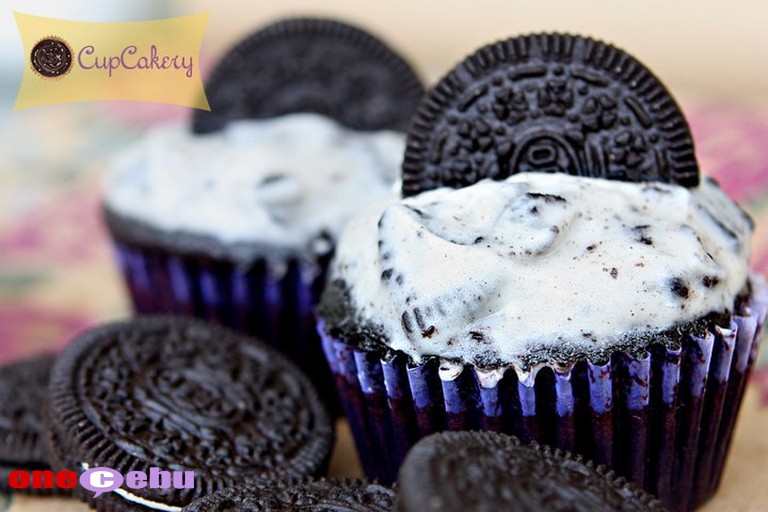 The Drawback
The only drawback to Phoebe's Cupcakery is that it is not really that accessible for everyone. Jeepneys do not pass by their store, so you'll have to do a short five-minute walk from the main road. However, those who have their own cars might not have a problem driving to the place.
I would give 5 stars to the service, ambiance, and their food. Phoebe's Cupcakery is definitely a good place to stay and have a nice chat with a date or with girlfriends (for females). Their service is really good and their cupcakes are superb. However, their location isn't hat convenient, so I'd give it 4 stars.

[bg|phoebecupcakery]