Did you know that there was a fire last Christmas at Duljo Fatima?!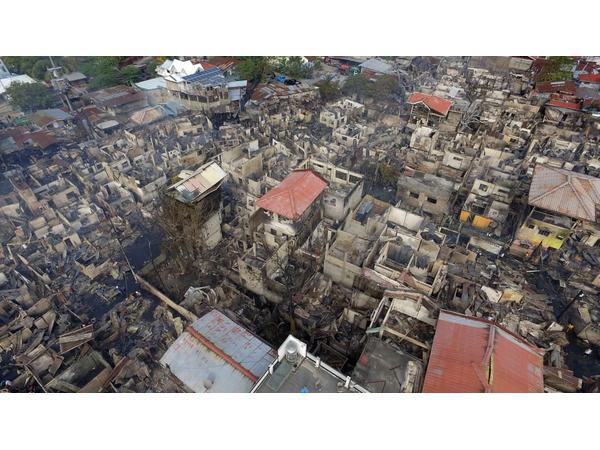 Source: cebudailynews.inquirer.net
Was your Christmas and New Year celebration memorable and meaningful? Well, that is great because not all had the same experience. For some people, Christmas 2018 was terrible, especially for the residents of Duljo Fatima, Cebu City.
Firefighters tried to put out a huge fire at Duljo Fatima, in Cebu City last December 25, 2018 (Tuesday) around 3am in the morning. The residents was unprepared and haven't had packed clothes or anything that is valuable to them.
The 3 sitios around the Barangay was left in ashes and the estimated cost damage is 3 Million Pesos. The fire affected the lives of 593 families.
The families were evacuated in Brgy. Sports Complex and the nearby Chapel. The government officials had given packed meals for everyone to give them hope in the midst of the terrible incident. Captain Elmer Abella said in an interview that he would propose a reblocking on the area and an accessible road for the residents. A teenager named Cyrus John Perras, 12 years old, was found dead after the fires were put out. They said that Cyrus was taking a nap on the computer shop and didn't notice the commotion.
Accidents may happen anytime and anywhere. It might come and it's way better if you know what to do. So what do you do?
In Case of Emergencies, Call 911
It's a government emergency hotline where you can get help. Speak clearly and narrate what is currently going on as much as you could. Identify yourself and location. 
The 911 representative will ask you these:
Your emergency
Your full name
Address
Details
Your call in government hotline won't cost you a single penny but STRICTLY NO PRANK CALLS! Immediately, help will be on its way.
Save these Fire Station Phone Numbers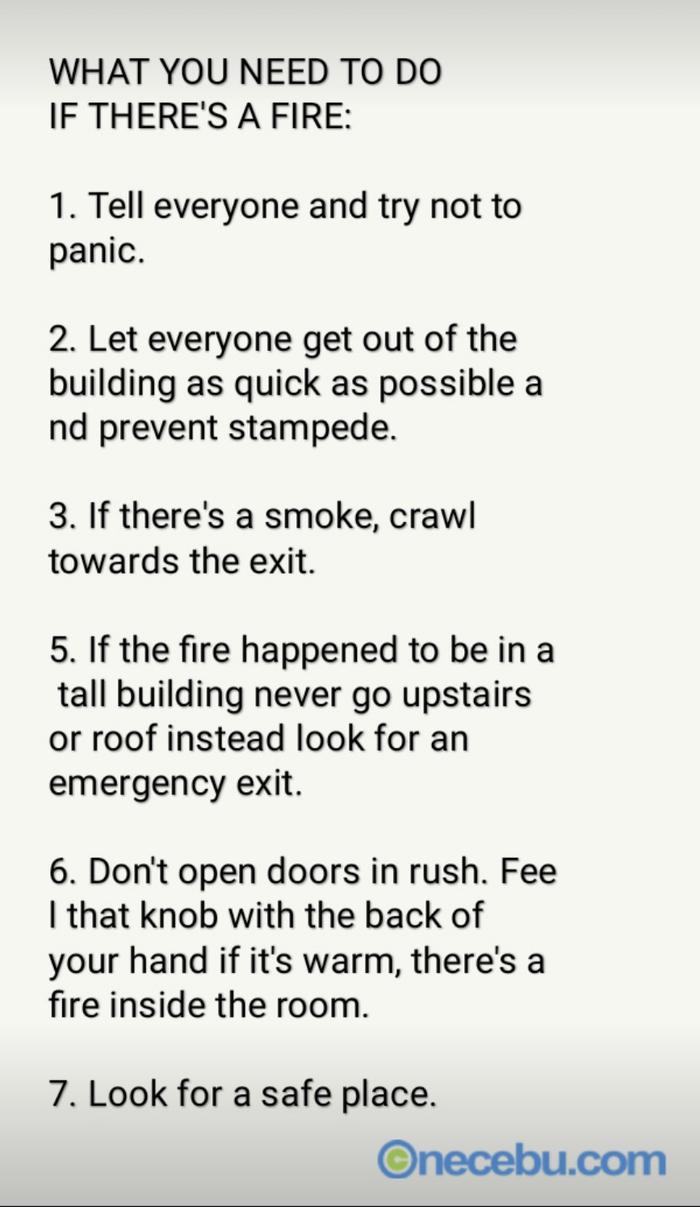 Courtesy of Rhey Ann
For fires, take note of the fire station NEAREST you. These are their hotlines.
The most important hotline if you can't remember the stations will be the FIRE HOTLINE which is 166.
Talamban Fire Station: (032) 344 9200
Cebu Filipino-Chinese Volunteer Fire Brigade: (032) 254 0200
Apas Fire Station: (032) 416 5130
Pahina Fire Station: (032) 256 0541
Parian Fire Station: (032) 225 0785
Mandaue Fire Station: (032) 344 4747
Guadalupe Fire Station: (032) 253 9474
Consolacion Fire Station: (032) 344 8299
Mabolo Fire Sub Station: (032) 233 1510
Lapu-lapu Fire District Station 1: (032) 340 0252 
Lahug Fire Sub Station: (032) 233 0501
San Nicolas Fire Sub Station: (032) 262 8530
Extra Tip
If your clothes catch fire: STOP, DROP and ROLL until the fire is put out.
Introduction to Basic Website Analytics Terms
Source: Google Support
If you have a website, you know how important it is to track visitors, page views, bounce rates and other metrics in order to assess how effective your website is.
Continue reading...
How to Change Eminent X-Dream PolyCarbonate Luggage Default Lock Code Combination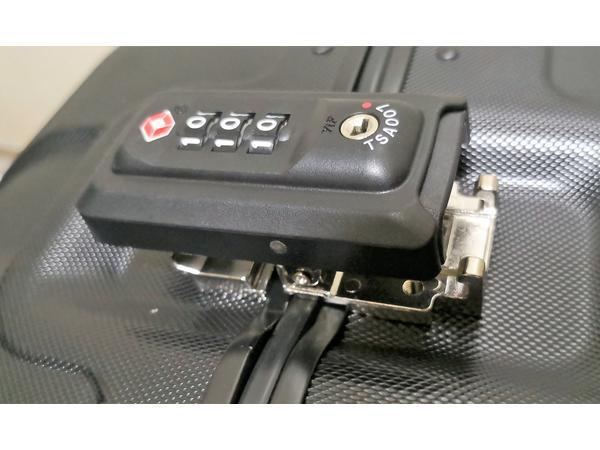 soure: OneCebu.com
All things evolve, luggage are no exception to that. At the very least, Eminent is keeping up with the game with their X-Dream model. The X-Dream comes with two(2) recessed TSA® combination locks that provides better protection. Which sometimes give a little complexity - though it is not, on changing the default combination.
Continue reading...
Visa Application Guide Series: How to Apply for a New Zealand Visitor Visa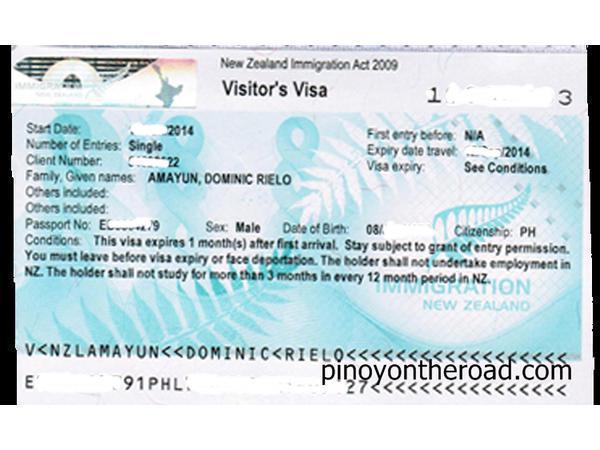 Source: PinoyOnTheRoad
Are you a Filipino planning to apply for a New Zealand Visitor Visa? Here are some things you need to know.
Continue reading...
Government Transaction Hacks – Part II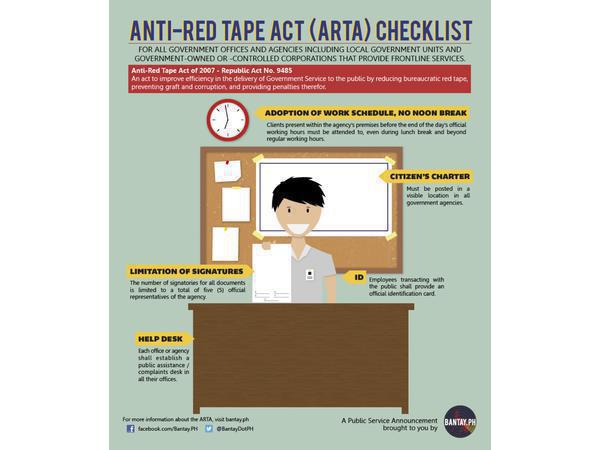 We all know that government transactions can get really stressful. What can possibly be done in 30 minutes takes up to half a day in our beloved Pinas.
Continue reading...
How to Order Your PSA Birth Certificate, Marriage Certificate and CENOMAR Online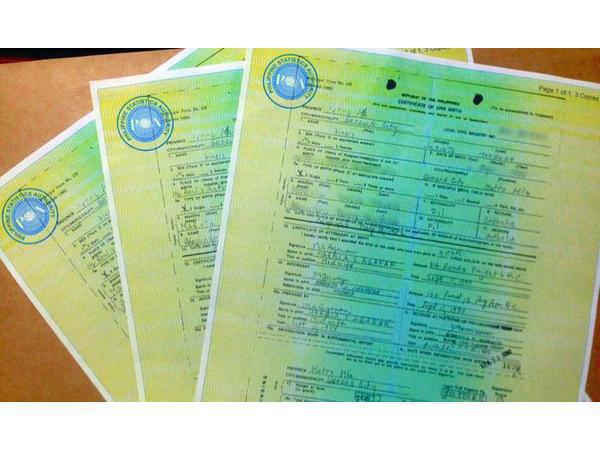 Source: RussiaInPictures, YouTube
You can now request your birth certificate, marriage, or Certificate of No Marriage (CENOMAR) online and get them in just 2-7 working days.
Continue reading...
SHARE IT