Review: Tea and Symphony
If you are thinking of that line from Jars of Clay, this is not a typo error. You're actually reading it right. Tea and Symphony is a tea place in Banilad, Cebu City. This store that seemed like it came out from a song is already a new hub for students.
Getting There
Tea and Symphony can be found in front of University of Cebu-Banilad campus. You can ride any jeepney going to Talamban from Ayala, like 13C, 13B, 62C, 62B and the likes. You can also ride the same jeepneys if you are heading to Tea and Symphony from the Talamban area. Those who are from Mandaue City should take the 22I jeepneys.
Their Teas
Tea and Symphony offers different kinds of milk teas for their customers. Among the bestselling teas are the:



Panda milk tea (P85), which is a mix of the black and white pearls



Tea and Symphony milk tea which is my ultimate favorite. The pearls have interesting colors and are also cooked just right to be a bit chewy



Hokkaido milk tea (P75)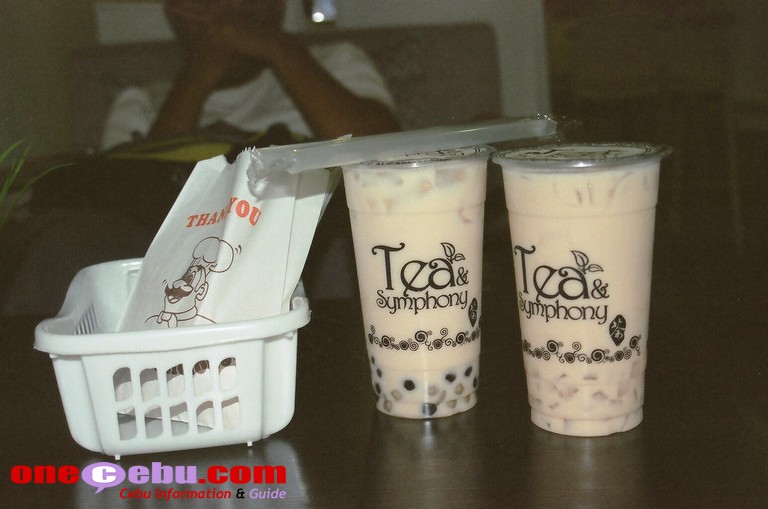 Remember to add sinkers for P15. Their aloe vera sinker adds a really interesting kick to your drinks. You can choose different sweetness levels for your drinks. Their drinks are not that sweet, too. The 100% sweetness is just normal. Try the normal sweetness level first just to be on the safe side..
They also offer different deep-friend snacks, like:



Hash browns (P35)



French fries (P50)



Chicken (P50)



Tofu (P50)



Fish (P50)


You can also choose either wasabi pepper or salt and pepper for the flavor.
The Atmosphere
What I like about Tea and Symphony is their casual and laidback atmosphere. This is a great place to hang out with friends after school. Their free books are also amazing! Customers can read the books on the shelf for free. There are different books ranging from The Little Prince to Harry Potter. Make sure you do return the books properly. They also have many tables and chairs that can let many customers inside.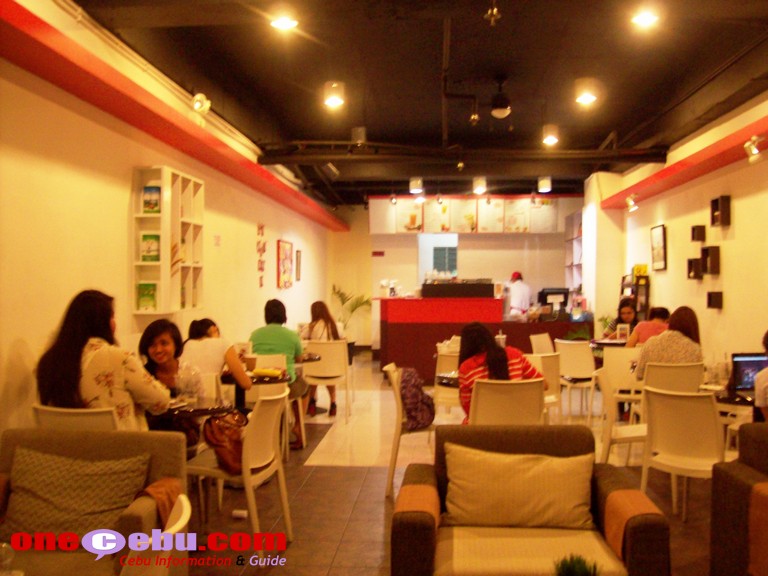 My Review and Rating
Although Tea and Symphony is just within the city, I think the location is a bit inconvenient on my end. I have to take two different jeepney rides to get there. However, those living near Banilad and Talamban may find the place accessible compared to other tea shops. Aside from that, they are a bit pricey compared to other milk tea places.
I'd give Tea and Symphony an overall rating of 4 stars. Their ambiance and service both deserves 5 stars since they have a really nice place and good service. However, since it's a bit pricey, I'd give them 4 stars.

[bg|teasymphony]